24th February
The Professionals to play Camden Rocks Festival Saturday 3rd June


23rd February

21st February
Glen Matlock & his band (including Spedding & Slim Jim Phantom) to play 100 Club on Friday 7th July in support of Crohns & Colitis UK

Steve Jones Audio Highlight: World Cafe


14th February


New! ROXY 100 Nights at the Roxy: Punk London 1976-77





Steve Jones Audio Highlights
Talks Trump, politics, technology, glory holes, stealing cars & more with Greg Fitzsimmons [thanks Toby French]
BackstageAxxess interview

The Sharks: YaYa Pop. Cookie in action!


11th February



John Lydon will be a keynote speaker for PromaxBDA

Join John in Amsterdam March 13-14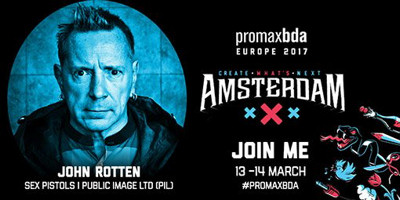 Steve Jones: Lonely Boy Highlight
Audio: Steve talks to Marc Maron

Paul Cook / Sharks Audio: Cookie and Snips talk about the relaunched Sharks on
Soho Radio


Billy Duffy: Great story, info & photo of his Jonesy's shared guitar amps!

3rd February
Live Tapes Guide 1977 Updated

1st February
A live recording of the Sex Pistols at De Effenaar 9 December 1977 has surfaced in trading circles. It's believed to be of reasonable quality, all things considered


John Lydon talks lyrics, art, record sleeve design and punk's legacy

D Magazine: When the Sex Pistols played the Longhorn Ballroom

Punk Avenue: Inside the New York City Underground 1972-1982 (Three Rooms Press May 2, 2017) Author Phil Marcade tells a story from the book about his relationship with Sid Vicious girlfriend Nancy Spungen

Steve Jones: Lonely Boy Press Highlights
Video: LA Weekly
Video: Fox News
Audio: 89.3 KPCC
The Arts Fuse Steve Jones Interview
LA Weekly "Wants a Million Dollars for a Sex Pistols Reunion"

Interview: John Robb with Jordan - Film Preview: Sad Vacation

YouTube: George Michael was a Sex Pistols fan. So he should have been!

31st January


Happy Birthday John Lydon!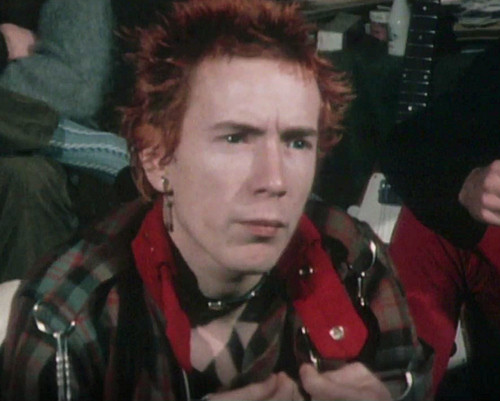 26th January
Glen Matlock to appear at summer 2017 Rewind Festivals
Rewind Scotland - Scone Palace, Perth (Sunday 23 July)
Rewind North - Capesthorne Hall, Macclesfield (Sunday 6 August)
& Rewind South - Temple Island Meadows, Henley-on-Thames (Sunday 20 August)
Tickets for all festivals go on sale at 9am on Friday January 27
The Sun: Glen Matlock believes U2 frontman Bono should concentrate on singing and stop preaching

Steve Jones's memoir, Lonely Boy, is no. 2 on the @BookSoup non-fiction hardcover bestsellers list January 16 - 22!
Steve Audio: "Unplugged & uncut" rBeatz.com

Live Tapes Guide 1976 Updated

Follow Huddersfield's new music trail featuring the Sex Pistols

23rd January


The Professionals Vintage TV Special
recorded December airs this Thursday 26 Jan, at 8PM
SKY369 FV82 Virgin343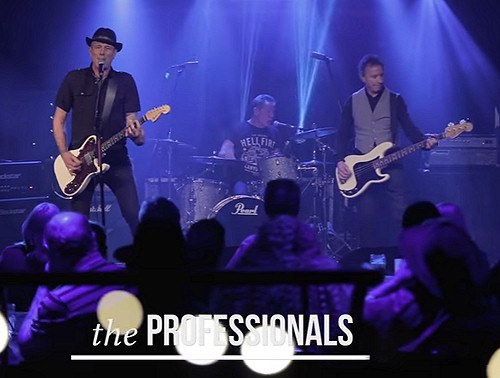 20th January

17th January



Engineer/producer Bill Price RIP
8 August 1944 - 22 December 2016

Bill who engineered
Never Mind The Bollocks with Chris Thomas has died from cancer



Bill worked with an impressive array of artists, including The Clash, Paul McCartney, The Jesus And Mary Chain, The Waterboys, Blondie, Elton John, Rod Stewart, INXS, Roxy Music, The Pretenders, & Pete Townshend





YouTube: Live From Dennis' House - Interview with Glen Matlock.... his early life, career, Punk, The Faces, Iggy Pop and much more

Sad Vacation Sid Vicious Documentary wins Dock of The Bay award for best musical documentary in Spain

15th January
Steve Jones Lonely Boy. Steve has been an ever present in the US media this week - see Twitter Feed for many more links.
Some audio / visual highights...
Video: Tavis Smiley Interviews Steve
Video: Steve with audio book outtakes "Sausages" at Grammy Museum
Video: Foo Fighters on Jonesy's Jukebox as Lonely Boy released in USA
Audio: Steve on BBC Radio 2 Sounds of the 70s
Audio: Steve on KABC Podcast
Audio: Steve on The Dinner Party Download
Audio: Steve on The Tony Tone Show
Audio: Steve on WMAY
Audio: Steve on CBC Radio
Audio: Steve on The Johnny Dare Morning Show
And.. pictures from Grammy Museum 10th January

Lonely Boy has been issued as an audio book in the US on Hachette Audio, narrated by Steve (running time 9 hours and 26 minutes)

Steve Jones at The Roxy Theatre, Hollywood Friday 27th January. Show to be re-scheduled

Sex Pistols/Grundy! Sky Arts Urban Myths Episode 7
Sky Arts new series Urban Myths will feature an episode with a 'new' take on the Sex Pistols v Bill Grundy encounter! The series has already run into trouble over a Michael Jackson episode which has been pulled prior to transmission.
"The Sex Pistols' infamous 1976 appearance on the early evening Bill Grundy show, when they outraged a nation with their four-letter tirade, heralded the arrival of punk rock. This comedy takes a wry look at the stories surrounding the appearance, from Johnny Rotten answering viewers' complaints to Freddie Mercury's role in giving the Sex Pistols notoriety. Casting for this Urban Myth will be drawn from the National Youth Theatre, with the film the first product of this unique Sky Arts partnership. From Sacha Baron Cohen's Spelthorne Community Television. Written by Simon Nye. Director and cast TBA." [thanks Carlos & Scotty Ramone]

The Guardian: Buzzcocks and Sex Pistols Article

9th January

Steve Jones 2nd New York Book signing: 18th January, Book Review, Huntington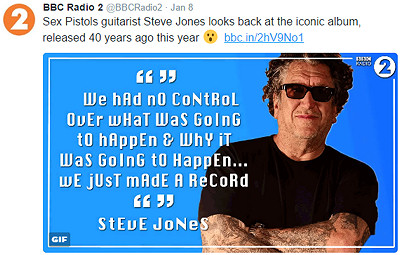 YouTube feature: From Tubular Bells to the Sex Pistols and New Order, photographer Trevor Key played a major role in not just one important pop culture moment, but three.

Rare Johnny Rotten Pictures San Francisco 1978

4th January
Steve Jones on Wisconsin Public Radio, USA tonight

Steve Jones at The Roxy Theatre, Hollywood Friday 27th January.
Tickets go on sale on 6th January. Doors 8PM, show 9.15PM

3rd January
YouTube Classic: Glen Matlock & Midge Ure 'Rich Kids' Interview with Annie Nightingale 1978


Steve Jones Radio 2: Sunday 8 January 3PM; Johnnie Walker's Sounds of the 70s.
"Sex Pistols guitarist Steve Jones shares his 70s memories, including recording their eponymous debut album, and discovering music in the record shops of 1970s London." [thanks Carlos Lopez & Stu Barstow]

Steve Jones 'Lonely Boy' Book Signing in New York 17th January

Houston Press Lonely Boy Review: Never Mind the Bollocks, Here's a Great Sex Pistols Memoir



1st Janaury


Happy New Year!




29th December



28th December

21st December
Glen Matlock: Santa Claus Is Coming To Town


Steve Jones: Silly Thing


BBC news item: Cleethorpes mayor dissuaded from Sex Pistols 'Anarchy' tour date

20th December
Grimsby Telegraph: December 20, 1976 - the day the Sex Pistols came to Cleethorpes' Winter Gardens


| | |
| --- | --- |
| | |

19th December
Steve Jones 'Lonely Boy' Book Signing January 19 in New Jersey at Bookends

17th December
BBC Radio Wales: Anarchy in the Rhymney Valley (Caerphilly gig)

Sharks Video Can't Get The Devil Outside Of Me - featuring Paul Cook

YouTube: Jonesy's Jukebox with guest Lars Ulrich from Metallica

NME: John Lydon has 'forgiven' Nirvana for 'copying' Sex Pistols

YouTube: Director Phil Strongman talks about his film Anarchy! The McLaren Westwood Gang





Anarchy In Cleethorpes
20 December 76

New 10 track vinyl live bootleg from Anarchy Tour

300 copies in red, white & blue vinyl

Nice looking cover,
poor quality recording

13th December
Ebay Sex Pistols My Way 10 inch acetate + studio reel. Dig deep...
The original My Way Sessions feature quoted in the text for this item can be read here.. it was a GSTSPs exclusive back in in 2004

YouTube: Jonesy's Jukebox signs-on for the first time at the new station
Steve Jones: Signing 'Lonely Boy' at Book Soup in L.A. 28th January 2017

12th December


Steve Jones on Talksport: Late Tackle Podcast

9th December

BBC 6 Music: Radcliffe & Maconie - Sex Pistols' Steve Jones talks candidly about his difficult childhood

The Guardian Archive: 8 December 1976 EMI may drop the Sex Pistols

For Sale! 10" Anarchy In The UK / EMI / No Future Acetate. Buy it now £1 million!!

7th December

6th December
The Observer: Sex Pistols' 'Anarchy in the UK' Is More Relevant Now Than Ever

5th December
NMTB Vinyl Worldwide Guide Update: SPOTS USA Import

2nd December

Lonely Boy: Tales of a Sex Pistol With Steve Jones
Steve will appear at The Grammy Museum, LA, Tuesday 10th Jan 2017 to talk about his book. Tickets on sale 8th December

< newer news | older news >

God Save the Sex Pistols