| | |
| --- | --- |
| An Evening With Glen Matlock | |
The Deaf Institute, Manchester
November 30th 2016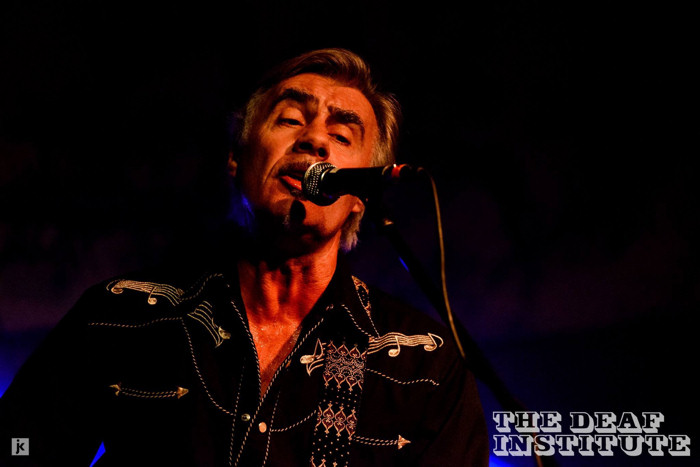 The final date of Glen's "Evening with..." tour fittingly took place in a building steeped in history. The Deaf Institute dates back to 1878 and has been renovated into a unique bar with a venue located on the top floor. Original features have been retained, including an old fireplace and high vaulted ceiling. The acoustics are good as well; an ideal setting for a show spanning Glen's entire musical history, including his influences and one or two surprises.

The busy, loud, humorous, and interactive crowd spanned all age groups. Seeing young fans (I'm talking late teens, early 20's) enthralled by Glen's good natured reminiscing served as a reminder of the esteem in which he is held by a knowledgeable and sussed new generation. It's easy to forget that for a lot of the crowd, this is all new. They've never heard Ghosts of Princes in Towers live before, or the story behind it. This growing demographic has given a whole new zest to the proceedings. Even for us old timers, there was plenty of new material, both anecdotes and songs.

Old friends God Save the Queen and Pretty Vacant were given an outing, as were Burning Sounds and Ambition, all important musical corner stones. Away from the more obvious, the cover versions performed were inspired and allowed a glimpse into what makes Glen tick, thanks to the accompanying stories. The Kinks' Dead End Street (a song that Glen felt spoke to him via pirate radio as a child) may seem a logical choice and Steppin' Stone a nailed-on selection, but Scott Walker's Montague Terrace seems neither. Until you hear the tale behind it, then you understand. Same goes for Bowie's John I'm Only Dancing and Springsteen's Hungry Heart, the latter tune "by a blue collar worker" which he pulled off with spectacular gusto. Blank Generation "the most important punk song" was a natural fit, and how wonderful to hear it performed by the man who tipped his own cap towards it four decades ago by penning Pretty Vacant.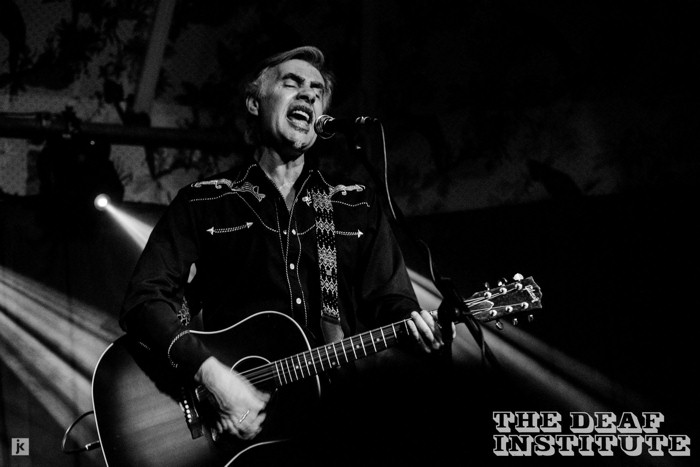 From his own back catalogue Somewhere Somehow and A Different World were standouts, but I was particularly grabbed by the buoyancy of the new songs; Chill, with it's "take a deep breath" message, the bluesy Hook In You, and the forthcoming single, the sing-a-long Sexy Beast. The 90 minute set finished with Glen called back for a couple of encores concluding, so we thought, with All or Nothing. But no, Christmas is around the corner, so no one could dispute that Santa Claus Is Coming To Town.

"An Evening with Glen Matlock" has been a triumph, and the Manchester show a tremendous feel-good conclusion to the tour. The 2016 dates may be over, but this felt like the start of a new phase for a rejuvenated Glen.

Review by Phil Singleton
Pictures by The Deaf Institute, Manchester

---