VINYL VIRGINS
AUSTRALIA
featuring Sex Pistols and PiL


Vinyl Virgins (Virgin 1)
Released 1981.
Notes. Australian only Virgin compilation.
Contains one Pistols track, Silly Thing with Paul on vocals and one PiL track, Memories. Copy includes press release.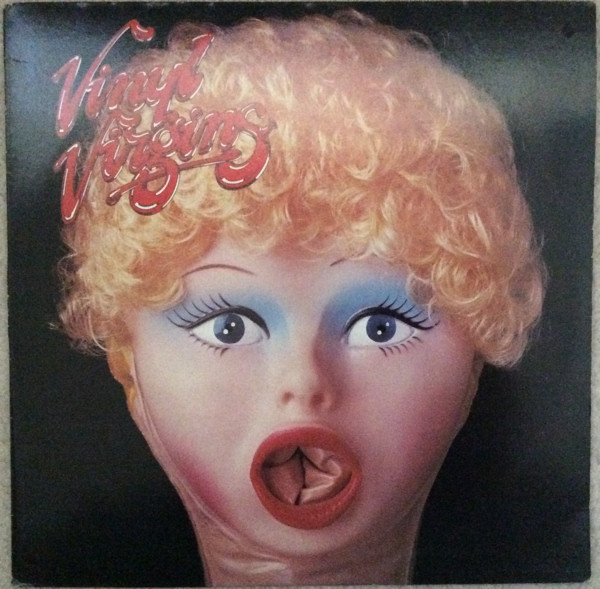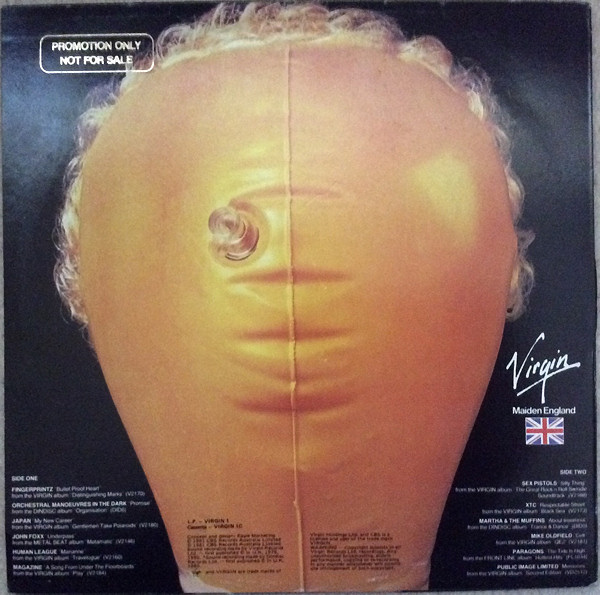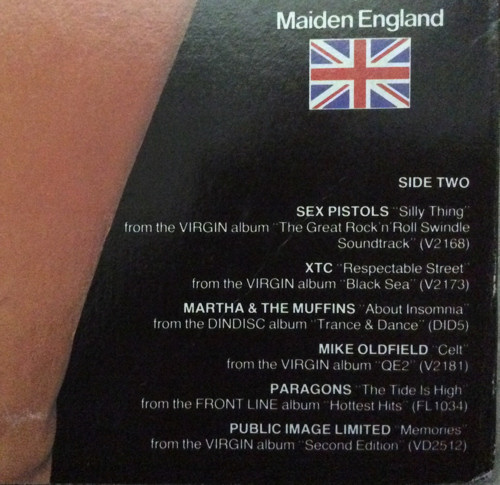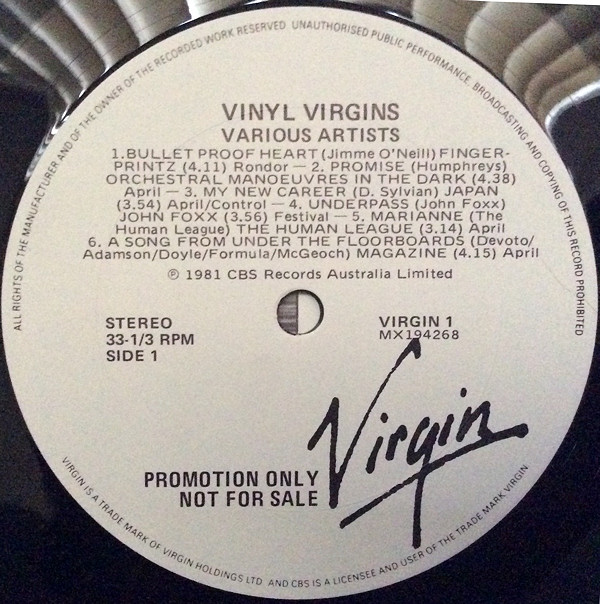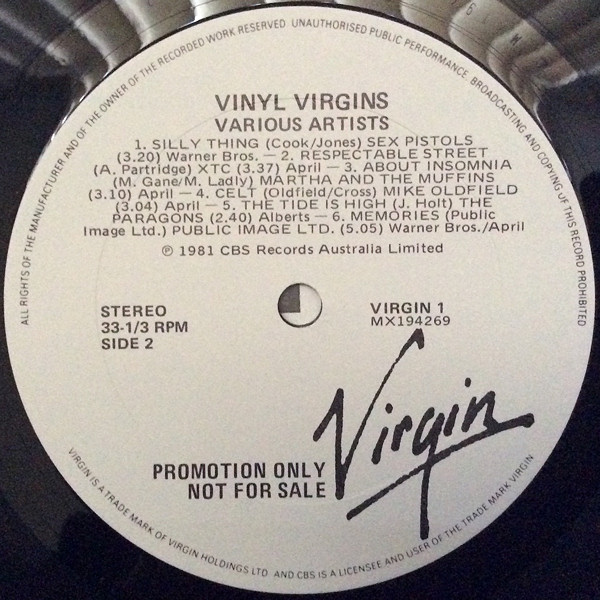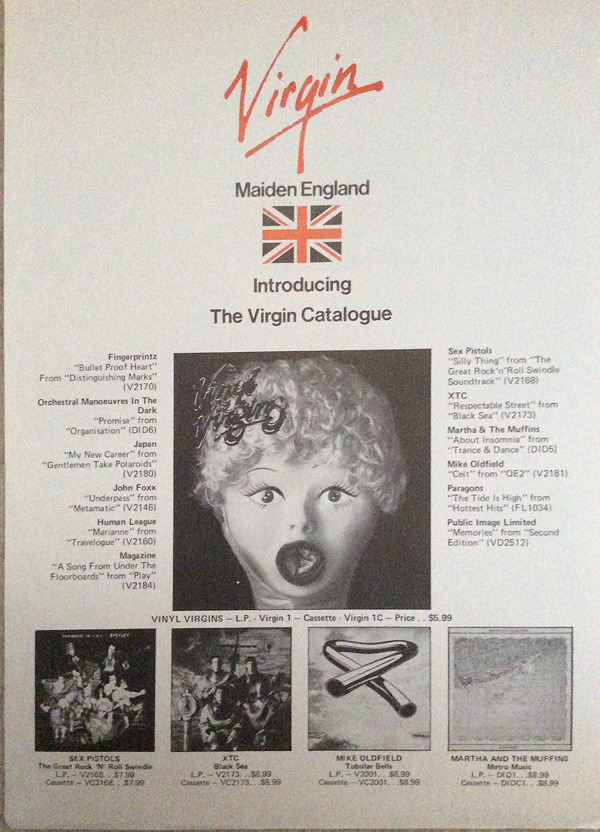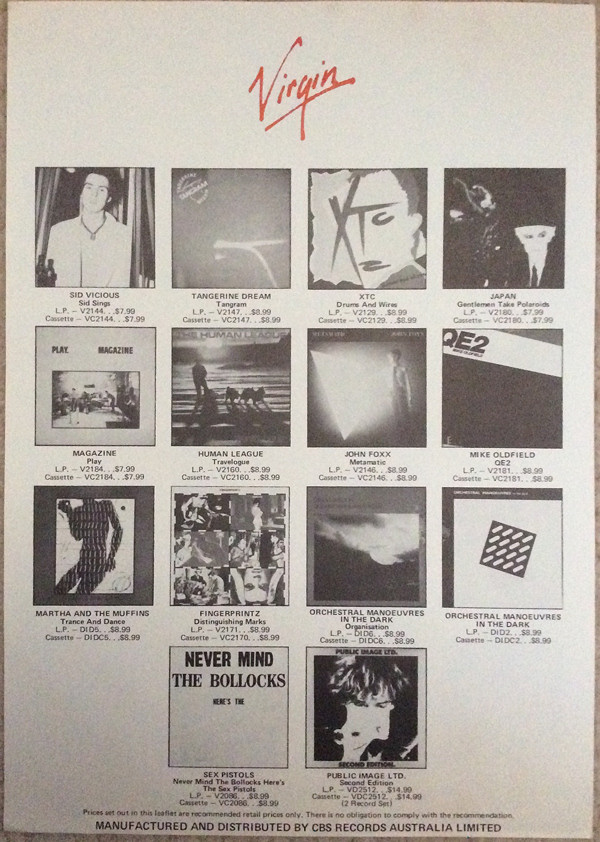 Special thanks to Terry Adams for scanning his collection for use in this feature.
---
Please e-mail any additions and/or corrections.
God Save The Sex Pistols ©2016 Phil Singleton / www.sex-pistols.net. All rights reserved.
This feature is copyright to God Save The Sex Pistols and the author and may not be reproduced without written permission.