1st August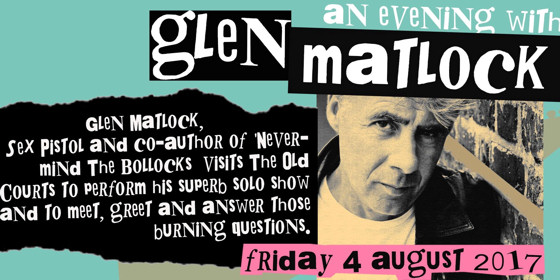 Catch Glen at Rebellion Saturday 5th August 5:45-6:45pm in the Pavilion: acoustic & anecdotes





Steve Jones & Fred Armisen plus Billy Idol: Johnny Ramone Tribute Hollywood '17
Set includes 'Lonely Boy'& 3 Generation X songs


29th July
YouTube: Two historical gems
Glen Matlock & The Mavericks Live in Leeds 1993
Aussie TV 1979: The Countdown 'End of The Decade'. John Lydon & Paul Cook rare interviews


26th July

25th July
John Lydon recalls the PiL Ritz NYC riot of 1981 in the new documentary Who the F**k is That Guy?, a film about the life of Michael Alago who booked PiL for the performance

24th July




Sex Pistols: More Product

3CD Set
Released 25th August

Disc 1: 'Some Product' LP

(original release 1979)
1. The Very Name 'Sex Pistols'
2. From Beyond The Grave
3. Big Tits Across America
4. The Complex World Of John Rotten
5. Sex Pistols Will Play
6. Is The Queen A Moron?
7. The Fucking Rotter



Disc 2:

1. BBC Radio 1 - John & Sid: Rock On November 1977



Disc 3:

Unreleased Interviews
1. Radio Metro Interview November 1977
2. Radio Forth Interview November 1977

20th July


Happy Birthday Cookie!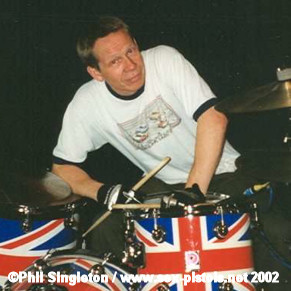 19th July

15th July
Don Letts presents Two Sevens Clash. Includes John Lydon in Jamaica 1978


12th July

11th July
YouTube: 'American Valhalla' LA Premiere - Josh Homme, Andreas Neumann and Steve Jones

10th July

9th July
Editorial update. I've been on my travels over the past few weeks, but now normal service will be resumed. Thanks. Phil


YouTube: A tasting of Organic wines with Malcolm McLaren

viviennewestwood.com: How Malcolm McLaren got the Kings Road shop

The Mirror: Sid Vicious memorial plans have been snubbed in his home town

24th June

23rd June


Jonesy to Receive Star on Hollywood Walk of Fame!
Steve has been chosen as the sole honoree in the Radio
category for the Walk of Fame Class of 2018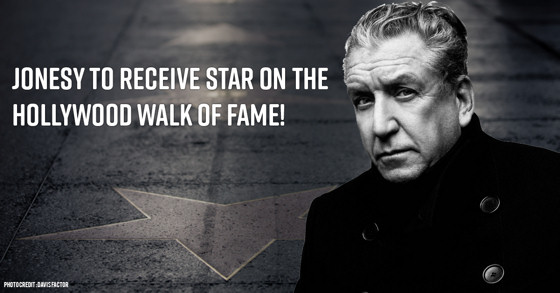 Congratulations Steve!




Steve: "I love my job and I love doing it two hours a day. Very grateful to The Hollywood Chamber Of Commerce and The Walk Of Fame Selection Committee."

Steve is amongst some impressive company!!
The Hollywood Walk of Fame Class of 2018 are:
In the category of MOTION PICTURES: Jack Black, Kirsten Dunst, Jeff Goldblum, F. Gary Gray, Mark Hamill, Jennifer Lawrence, Gina Lollobrigida, Minnie Mouse, Nick Nolte and Zoe Saldana
In the category of TELEVISION: Anthony Anderson, Gillian Anderson, Lynda Carter, Simon Cowell, RuPaul Charles, Taraji P. Henson, Eric McCormack, Ryan Murphy, Niecy Nash, Mandy Patinkin, Shonda Rhimes, and posthumous Steve Irwin
In the category of RECORDING: Mary J. Blige, Sir Richard Branson, Petula Clark, Harry Connick, Jr., Ice T, Snoop Dogg, Carrie Underwood and "Weird Al" Yankovic


In the category of RADIO: Steve Jones


In the category of LIVE THEATRE/LIVE PERFORMANCE: Charles Aznavour, Lin-Manuel Miranda, and posthumous Bernie Mac


22nd June

| | |
| --- | --- |
| | |

20th June

| | |
| --- | --- |
| | |

19th June
Audio: Glen Matlock BBC Radio London: Interview with Robert Elms. Catch Up

Vinyl Guide Updates:
Holidays In The Sun French: Barclays BA sticker
Pretty Vacant UK: Labels transposed

18th June
17th June
The Guardian interviews Glen Matlock on family matters

11th June

10th June
Glen Matlock on Chris Evans BBC Radio 2: Anachy Arias

6th June



5th June

2nd June


30th May

28th May

27th May
God Save The Queen at 40

Audio - Zak Starkey visits Jonesy's Jukebox

24th May
Paul Cook and Chris McCormack discuss The Professionals & Camden Rocks Festival on London Live. (The Professionals play 3rd June Electric Ballroom 6PM)

The Professionals will be playing an exclusive show in Hamburg, Germany this Friday 26th, at Monkeys Music Club. Tickets

Paul has now left The Sharks to concentrate on The Professionals. Gene Clark has replaced him in the The Sharks.

22nd May
The Great British Postcard Competition: John Lydon Head Judge


20th May


Glen Matlock on BBC The One Show
last night discussing
The Royal Philharmonic Orchestra The Anarchy Arias
Catch up on BBC iPlayer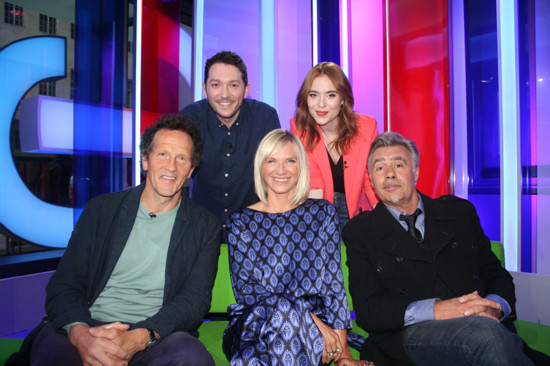 17th May




Unofficial Vinyl LP
Club du Châlet du Lac
5th September 1976
This recording was posted on the internet last year & has now appeared as a double LP in 3 different colours (200 of each) with a replica gig poster




15th May




Spirit of '76: London
Punk Eyewitness (Hardcover)
by John Ingham

In April 1976, John Ingham saw the Sex Pistols and knew it was the future. A week later he conducted their first interview



14th May

11th May
New London Exhibition 'Camera Press at 70 – A Lifetime in Pictures' 17th May - 10th June, includes photographs of Sid Vicious & Nancy Spungen in Maida Vale. [thanks Keith Ruel]

10th May

The Pink Floyd Exhibition: Their Mortal Remains opens at the V&A this week.
One room has a punk rock corner with Sex Pistols items including a feature about John Lydon's 'I HATE PINK FLOYD' t-shirt plus Never Mind The Bollocks album artwork and posters

9th May
Paul Cook guests tonight on London Live TV (Sky 117 Freeview 8 London area) on Chris McCormack talking Camden Rocks / Professionals

8th May
'Sid Vicious at 60' walking tour video

Sid and Nancy out on the town at X-Ray Spex with Den Browne

6th May
BBC Sex Pistols Research: Dec 20, 1976 - Cleethorpes Winter Gardens

3rd May
Director Tabbert Fiiller on new John Lydon documentary, "The Public Image is Rotten"

Steve Jones & Paul Cook. Rare footage (few seconds in loop) with Phil Lynott / Greedies July 78

2nd May

1st May
God Save Sex Pistols vinyl LP. Number 5 RSD 2017 best-selling album!

27th April
YouTube: John Lydon Q&A at Tribeca Film Festival. John talks about 'The Public Image is Rotten' documentary

25th April

Glen Matlock: Feature on Wigan appearance 4th August

Steve Jones at signing of 'Lonely Boy' at Los Angeles Times Festival of Books

23rd April

22nd April

20th April
Catch Glen Matlock on the Jonathan Ross show on Radio 2 this evening from 10pm talking about the Anarchy Arias and buried treasure...



19th April


Glen Matlock & The Tough Cookies




Japan Tour 2017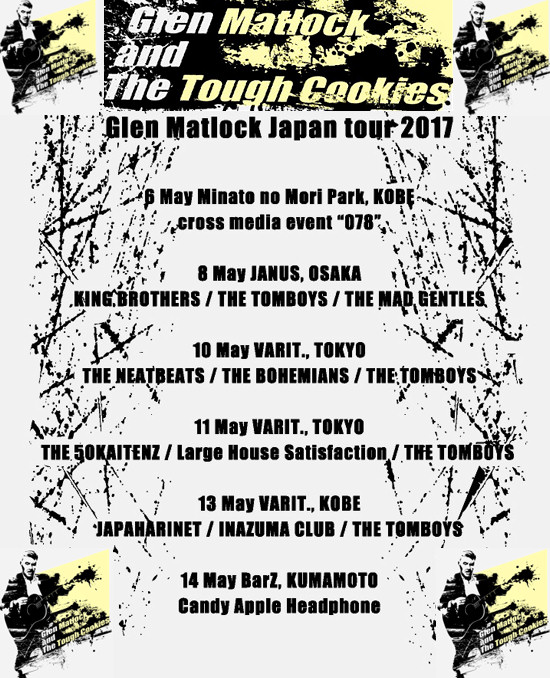 Life In The Stocks: John Lydon reflects on his life in the music industry
Listen to the podcast on iTunes

14th April
Paul Cook joins Steve Jones on Jonesy's Jukebox. Listen to the full chat here!
Video extract below


Vinyl Guide Updates:
NMTB SPOTS "green sticker" copy with additional sticker on rear sleeve
Great Rock 'N' Roll Swindle Single LP Press Release 1980

13th April

Steve Jones will be at The Los Angeles Times Festival of Books, Sunday 23 April 3:40-4:20 pm. Interview & Lonely Boy book signing

Video Showcase: The Anarchy Arias

7th April
Glen Matlock: Success, the Sex Pistols way


John Lydon: Mr Rotten's Songbook BBC Radio Highlights
With Mark Radcliffe at the 6 Music Festival
Simon Mayo Drivetime starts 1:09

See The Professionals live in Hamburg, 26th May at Monkeys Music Club

29th March

28th March




The Royal Philharmonic Orchestra:
The Anarchy Arias

Classic punk tracks undergo a makeover by some of Britain's best known opera singers and musicians.

Sex Pistols (Vacant / GSTQ), The Clash, Buzzcocks, Stranglers, Damned, Undertones, Members, X-Ray Spex, Joy Division & Plastic Bertrand feature on the 13 track LP

Out: 9th June (Universal Music)
Glen Matlock discusses the project in The Sun


(below: Glen with cellist Hen Titcombe)




Glen Matlock "trashes talentless TV singing shows". He also talks about forthcoming Royal Philharmonic: The Anarchy Arias LP


26th March


Glen Matlock producing The Tomboys
Glen was back in the studio last week working with the Japanese girl band
on the follow-up to last year's EP





25th March

24th March


John Lydon UK TV & Radio Appearances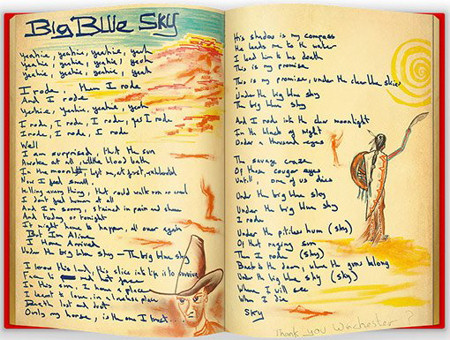 To celebrate the forthcoming release of Mr Rotten's Songbook,
John Lydon will be making numerous TV and radio appearances over the coming days.


Saturday 25th March


3pm: BBC 6 Music – Mary Anne Hobbs & Stuart McConie show
Monday 27th March
7.30am: ITV1 – Good Morning Britain
6.00pm: BBC Radio 2 – Drivetime with Simon Mayo


Tuesday 28th March


12:00pm: Virgin Radio – The Jamie East Show
Order Mr Rotten's Songbook now - while you still can




John Lydon Says He'll "Sorely Miss" Queen Elizabeth When She Dies





BBC News: Former Sex Pistols base is given Grade II* listed status



22nd March

Record Store Day UK / USA 22 April 2017





UK

God Save Sex Pistols LP
The first configuration of the band's seminal Never Mind The Bollocks album, with slightly different versions of the key tracks and completely different artwork Side 1: Seventeen / Pretty Vacant / New York / Holidays in the Sun / Liar / Problems
Side 2: Anarchy in the UK / Submission/ No Feelings / Satellite / EMI
Label: Universal Music

USA

Anarchy In The UK
The UK & US Singles
4 UK 7"s & 1 US 7" presented in replicas of original 1977 sleeves, housed in a singles box.
1. Anarchy In the UK
2. God Save The Queen
3. Pretty Vacant (UK version)
4. Pretty Vacant (US version)
5. Holidays in the Sun
Label: Rhino/Warner Bros.
Quantity: 3500



17th March


The Professionals




New album via PledgeMusic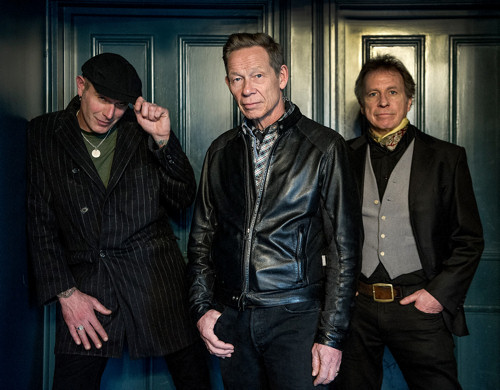 The Professionals press release:


"The Professionals arrived on the scene in 1979 following the demise of the Sex Pistols, but split just 3 years later. In celebration of the release of a three-disc set by the Universal Music Group, The Professionals reformed in October 2015 (minus Steve Jones and with the addition of Tom Spencer) for a critically acclaimed, sold out 100 Club show.
In 2016, the band returned to the capital to play a co-headline show with the Rich Kids at Islington Academy. This would be the last show before the band parted ways with guitar player Ray McVeigh.
Fast-forward to 2017 and the new band spearheaded by Paul Cook, Paul Myers and Tom Spencer are set to release the first material under the Professionals name in 35 years with the full blessing of founding member Steve Jones.
We're in the process of finishing a very special album and we'll be starting a preorder campaign through Pledgemusic at the end of the month so you can follow the journey as we build up to the official release later in the year.
So far the album already features a handful of special guests, all lending their distinctive sounds including Marco Pirroni (Adam and The Ants), Billy Duffy (The Cult) and of course, Steve Jones. More guests to be confirmed as we get nearer to the release date.
We hope you'll join us on this next exciting chapter of the band.
Paul Cook, Paul Myers & Tom Spencer."


14th March


'The Public Image is Rotten' to premiere at Tribeca in April




PiL documentary premieres at Tribeca Film Festival, New York

The premiere screening on April 21st features a Q&A with John Lydon and the film's director Tabbert Fiiller

Public Screening Schedule:
1st Screening - April 21st 2017, 8:45 PM at Festival Hub
2nd Screening - April 22nd 2017, 10:15 PM at CIN-03
3rd Screening - April 24th 2017, 9:30 PM at CIN-08
4th Screening - April 25th 2017, 7:15 PM at REGAL-06 Tribeca
Film Festival website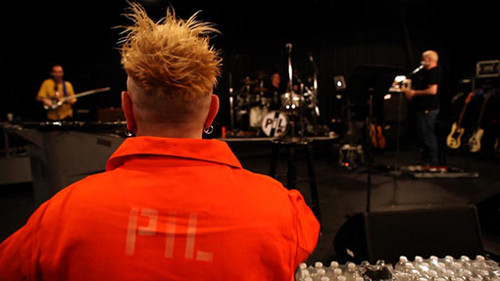 10th March









"Smells Like Teen Spirit Director Samuel Bayer releases trailer starring the World's Most Fanta*stic ALL TIME COMICS Superheroes featuring the legendary musician
Steve Jones"



Steve Jones has got himself a Blackstar (Artisan 30) guitar amplifier
Steve Jones: 5 Essential Guitar Albums
The Professionals are currently recording their new album
Live shows to follow in the summer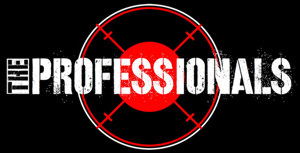 John Lydon Amsterdam PromaxBDA Trailer





Chelsea Art Fair 2017. Sex Pistols sculpture to be exhibited

9th March
Glen Matlock heads to Italy for a lightning 4 gigs in 4 days starting tomorrow. New EP Sexy Beast released in Italy in conjunction with the tour.

6th March
NMTB Vinyl Guide Update: New Zealand

Steve Jones Audio Highlight: The Five Count

4th March
NMTB Vinyl Guide Upgrade: Scandinavia

Young Steve Jones shows up in a scene from 'The Squeeze'

28th February

27th February

26th February

24th February
The Professionals to play Camden Rocks Festival Saturday 3rd June


23rd February

21st February
Glen Matlock & his band (including Spedding & Slim Jim Phantom) to play 100 Club on Friday 7th July in support of Crohns & Colitis UK

Steve Jones Audio Highlight: World Cafe


14th February


New! ROXY 100 Nights at the Roxy: Punk London 1976-77





Steve Jones Audio Highlights
Talks Trump, politics, technology, glory holes, stealing cars & more with Greg Fitzsimmons [thanks Toby French]
BackstageAxxess interview

The Sharks: YaYa Pop. Cookie in action!


< newer news | older news >

God Save the Sex Pistols