| | |
| --- | --- |
| Glen Matlock Live Acoustic | |
Select Stadium, Widnes
April 22nd 2017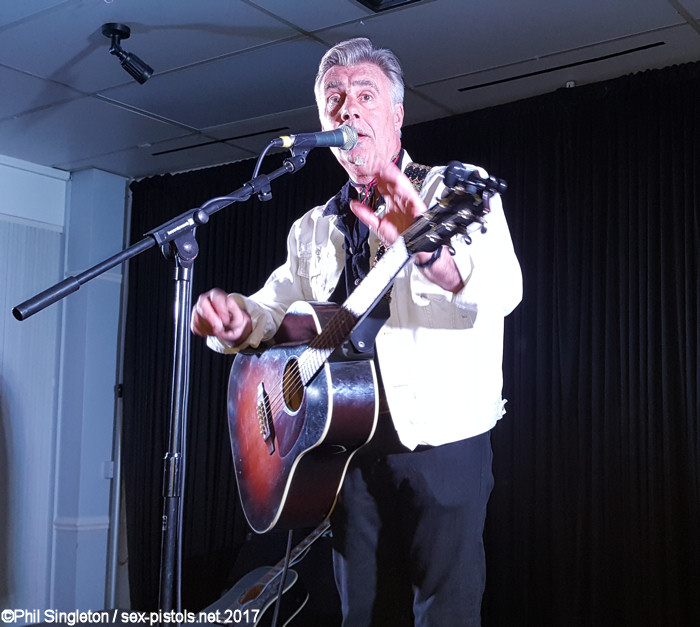 It goes with the territory. A stir crazy, hard working musician who loves to entertain is bound to find himself in the most unlikely of settings. Conversely, it's also a perk of the trade. So, on a Saturday evening in April, Glen rolls up in Widnes at the Select Stadium, home of the Widnes Vikings rugby league team. The refurbished function room (seemingly the wedding venue of choice for many locals) boasts great acoustics and comfortable surroundings.

Glen, as we all know, is a seasoned raconteur and performer. Working the receptive crowd has long been second nature but it doesn't stop him treating every performance as unique and honing it to the individual audience. Self penned live staples Somewhere Somehow, A Different World, Ambition, Burning Sounds, Ghosts of Princes in Towers, are augmented by recent compositions Sexy Beast & Hook in You. Of course Stepping Stone, God Save The Queen & Pretty Vacant are included, but the most intriguing songs tonight are interpretations of Bowie's John, I'm Only Dancing, Scott Walker's Jacques Brel inspired Montague Terrace, and Richard Hell's Blank Generation. The latter - a catalyst for Glen's own Pretty Vacant - has quickly established itself as a key element of his set. There's no one more qualified to take ownership of this classic.

After the show, over at the merchandise table, one happy punter remarked to Glen "I've been a fan for 40 years, but I didn't realise what an accomplished musician you are!" No one here tonight would disagree with that sentiment.

In the foyer was a poster advertising Elton John, who is playing the Select Stadium in the summer, although he won't be assigned the function room.
I know which show I'd rather be at. Sorry Reginald.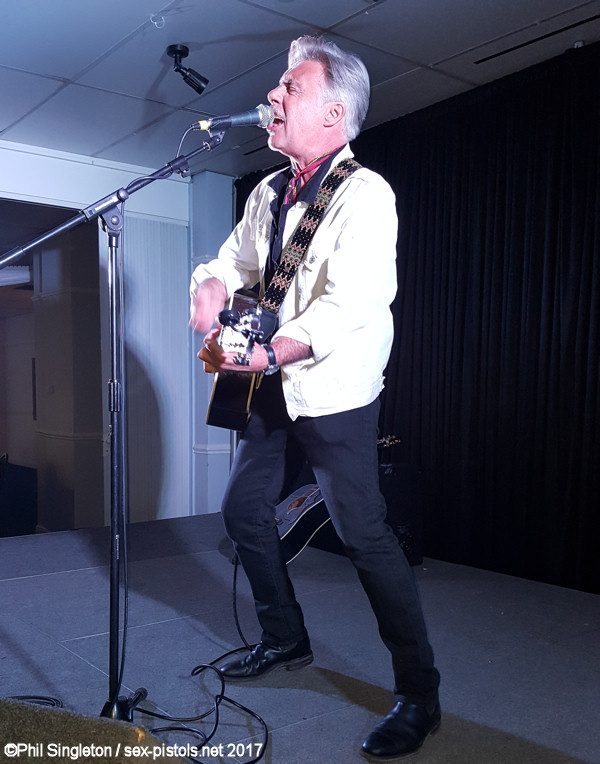 Review & pictures by Phil Singleton

---