TAX EXILES - TERROR INCOGNITO
LP Bootleg
The Tax Exiles - Terror Incognito (Friends Of Vicious FOV 002)
Live, Doncaster, Outlook Club 24th August 1977.

Side One. Anarchy In The UK / I Wanna Be Me / Seventeen / New York / EMI / Holidays In The Sun
Side Two. No Feelings / Problems / Pretty Vacant / God Save The Queen / No Fun

Notes. Surfaced December 2016. Swedish pressing. Limited to 50 copies.
Clear vinyl.
Wrap around sleeve available in 2 colours, white & yellow.
All songs deliberately incorrectly titled on sleeve.
Includes pink insert with gig review by Pete Scott from Sounds 10th Sept 77.
Band listed as 'Tax Exiles' on label & gig 'Bleak Outlook 77'.
Poor quality recording taken from well circulated traders tape.
The only known recording from the Sex Pistols On Tour Secretly (SPOTS) tour. The band were billed as The Tax Exiles.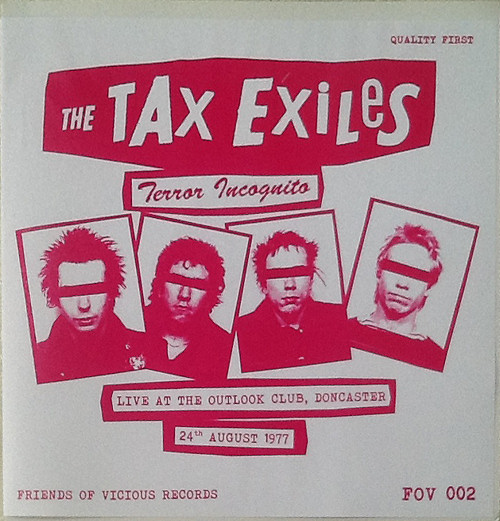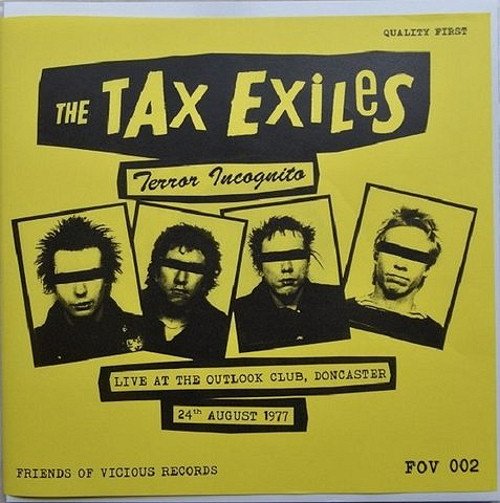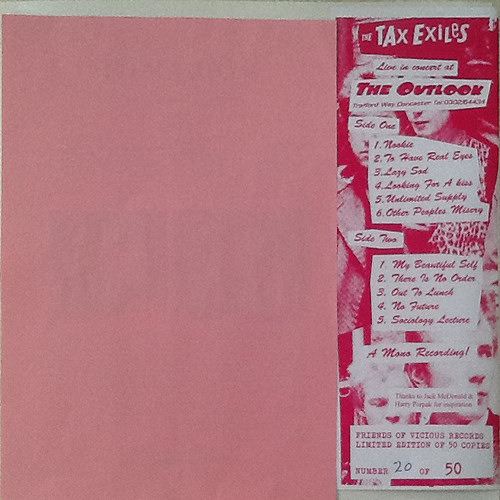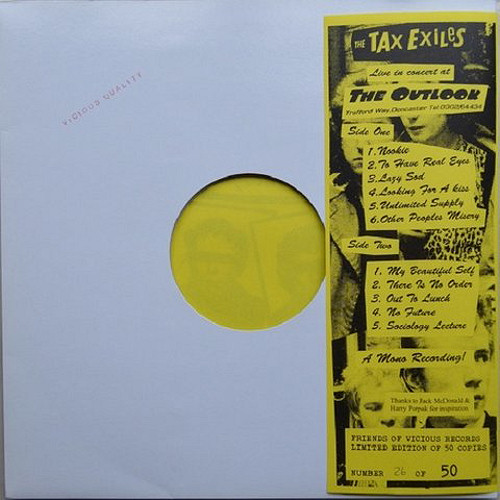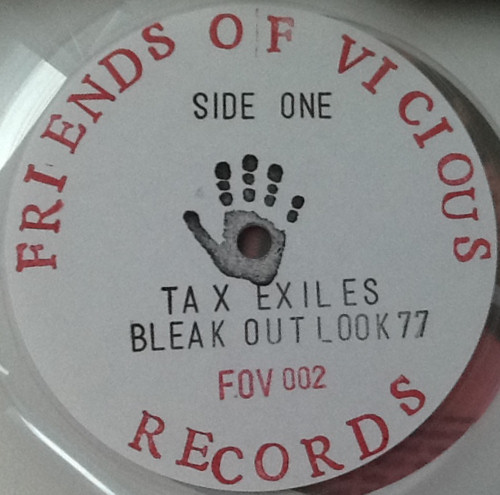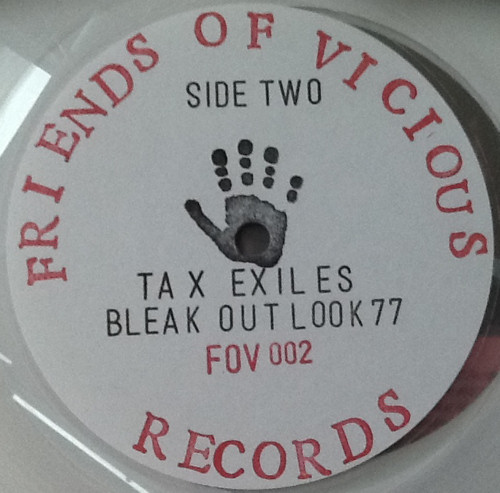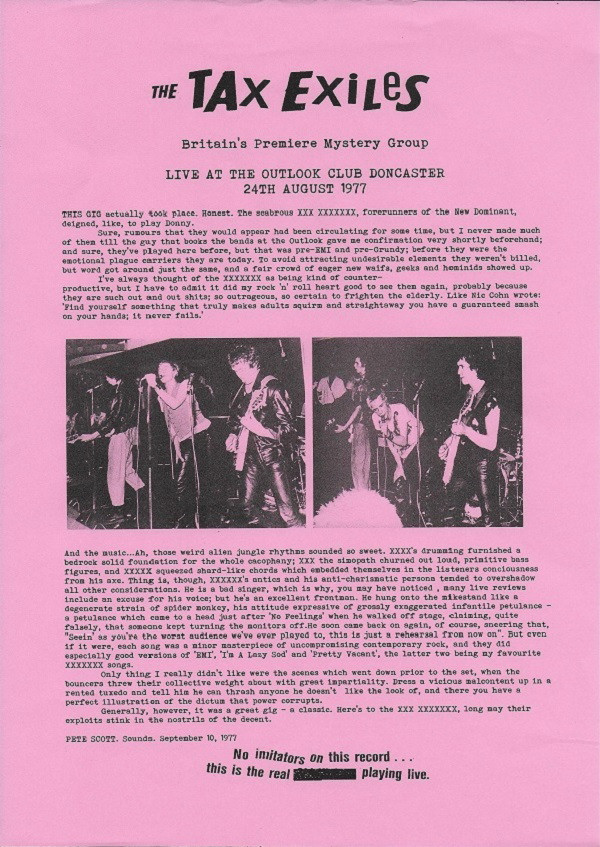 Special thanks to Tim Thwaites & wiLF for scanning their collections for use in this feature.
---
Please e-mail any additions and/or corrections. God Save The Sex Pistols does not trade in bootlegs or anything else for that matter.
Please note: It is illegal to manufacture, distribute or sell bootleg or counterfeit recordings.
Bootleg vinyl pictured here is hereby merely documented. In no way are/were the administration team of this website involved in the manufacture, distribution or sale of these recordings. Bootlegs are illegal. Pressing and selling them is illegal.

God Save The Sex Pistols ©2016 Phil Singleton / www.sex-pistols.net. All rights reserved.
This feature is copyright to God Save The Sex Pistols and the author and may not be reproduced without written permission.