PiL South American Tour August


26th July
Paul Cook threw a 60th birthday party at The Elgin Pub, Ladbroke Grove
on Friday 22nd July
Paul - accompanied by his wife Jeni and daughter Hollie - proudly displayed a '60' badge. Those joining Paul in his celebrations included Siouxsie Sioux, designer Pam Hogg, Mick Jones, Julien Temple, Jordan, Vic Godard, Marco Pirroni, Patti Palladin, Martin Chambers, Slim Jim Phantom, John 'Boogie' Tiberi, Philip Sallon, Zak Starkey, NMTB producer Chris Thomas, Rhoda Dakar, jeweller Stephen Webster, Ken Topley, Youth, and music journalists Chris Salewicz and Peter Makowski. Top celebrity photographer Richard Young took the photos. At 10.45pm Paul and The Professionals played a 30 minute set: 1-2-3, Just Another Dream, Silly Thing, Kick Down the Doors, C'mon Everybody (with Slim Jim Phantom), Rave On (with Slim Jim Phantom), and Mystery Train.
Report by Ray Morrissey
View pictures taken by Richard Young

25th July
BBC 2 Friday 29 July 11PM: Lynn Barber Meets John Lydon. Clips available now

23rd July
Paul Cook is a guest in Adventures Beyond the Ultraworld 25th anniversary show at Electric Brixton on Friday 29 July

Worth checking out if you haven't already done so - British Library Punk 76-78 exhibition. Small but perfectly formed with all the important original pieces from posters, fanzines, clothing, vinyl all exhibited together
20th July

Happy Birthday Cookie!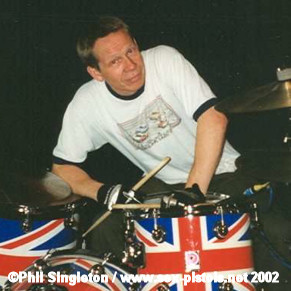 Glen Matlock at Nottingham's Theatre Royal - Great review & pictures
18th July

17th July

TVD Live Shots: The Glen Matlock Band 40th Anniversary of Punk Celebration at the Brooklyn Bowl, 9/7 - The Vinyl District



Issue 37 of Vive Le Rock Magazine includes feature / pictures on The Greedies (Cook/Jones/Lynott) when they played in Ireland with U2 as support.

Steve Jones models for Chrome Hearts

11th July
5th July
Editorial update. I've been on my travels over the past few weeks, but now normal service will be resumed. Thanks.

Phil



Ron Watts - 100 Club Promoter, R.I.P. aged 73




Colleen M Watts sent the following to GSTSP:


"Very sad to hear news that our friend, legendary promoter Ron Watts has passed away. He was pivotal in original punk scene, being the first to spot the Sex Pistols potential when saw them as support group at Wycombe art college and booked them for his 100 Club in London. He went on to put on the famous first punk festival there, also many fantastic groups like The Jam, Clash, Damned, Banshees etc have him to thank for putting them on first. He famously wrestled a flick knife off Sid Vicious once !! Ron put on the Pistols and above groups plus many more at our local Nags Head and Town Hall in High Wycombe at height of punk and took cash off us at the door many times, and for that thank him greatly. With emergence of internet we got re acquainted,he remembered me and missus and swapped stories, he will be missed, a lovely man, R.I.P Ron Watts."







Sid & Nancy 30th Anniversary cinema DVD/Blu-Ray release



Jonesy's Jukebox scoop! Johnny Depp Gives First Public Interview Since Amber Heard Divorce [thanks Rob Banks]



16th June
Video: Glen Matlock (with Billy Nicholls, Steve Simpson, & Keith Smart) at The Small Faces Convention in June, playing Ronnie Lane
12th June

| | |
| --- | --- |
| | NMTB Vinyl Guide Updated |
11th June
Glen Matlock attended previews of two punk related events on 9th June:
Sir Paul Smith Celebrates Forty Years of Punk with Derek Ridgers

(Paul Smith store, 9 Albemarle Street, London, W1). Photo exhibition of punk acts and fans from the book 'Punk : London 77' by Derek Ridgers.
The Class of '76

(Gallery Different, 14 Percy Street, London W1). Mixed media exhibition of collages and prints featuring the first wave of punk bands.
10th June




British Library Punk Day event. Feature by GSTSPs contributor Jason Insley. Includes great images of Glen Matlock & Jordan



NMTB: HMV exclusive pink vinyl edition released 18th June. 1,000 copies

Richard Prince Sued for using Dennis Morris Sex Pistols Photos

3rd June
SEX PISTOLS – LIVE '76 4CD / 4LP / Digital (MFiT & Standard)
On 19th August Universal Music Catalogue will release 4CD and 4LP sets of Sex Pistols – Live '76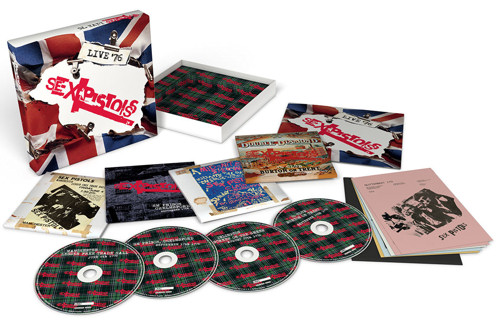 The collection comprises four revolutionary live recordings – all officially sanctioned by the Sex Pistols and professionally mastered at Abbey Rd Studios and released in full for the first time.
CD1 4th June – 1976: Lesser Free Trade Hall, Manchester


1. Did You No Wrong 2. No Lip 3. Seventeen 4. Stepping Stone 5. New York 6. Whatcha Gonna Do About It 7. Submission 8. Satellite 9. No Feelings 10. No Fun 11. Substitute 12. Pretty Vacant 13. Problems


Disc one

features the truly legendary Lesser Free Trade Hall, Manchester concert, which took place on 4th June, 1976, arguably one of the most important music concerts ever. Set up by Pete Shelley and Howard Devoto (who were inspired to form Buzzcocks after travelling to Welwyn Garden City to watch the Pistols), the show was witnessed by people including future Joy Division/New Order members, Morrissey, Mark E. Smith (The Fall) and Tony Wilson, the concert changed the course of music history, with the Pistols inspiring a generation of musical mavericks.


CD2 29th August – 1976: Screen on the Green, Islington


1. Anarchy in the UK 2. I Wanna Be Me 3. Seventeen 4. New York 5. No Lip 6. Stepping Stone 7. Satellite 8. Submission 9. Liar 10. No Feelings 11. Substitute 12. Pretty Vacant 13. Problems 14. Did You No Wrong 15. No Fun
Closer to the band's London roots, the

second disc

comprises the 'Midnight Special' concert, which was recorded on 29th August, 1976 at Screen on the Green, Islington – More widely known for its cult cinema screenings. This famous gig saw the Pistols supported by The Clash and Buzzcocks. Legend has it that journalists and record company staff attempting to gain entry were reported to have been barred entry.


CD3 17th September 1976: HM Prison, Chelmsford


1. Anarchy in the UK (incomplete) 2. I Wanna Be Me 3. Seventeen 4. New York 5. No Lip 6. Stepping Stone 7. Satellite 8. Submission 9. Liar 10. No Feelings (incomplete) 11. Substitute 12. No Fun 13. Pretty Vacant 14. Problems 15. Anarchy in the UK (encore) 16. Did You No Wrong


Disc three

is the live show that took place at Chelmsford Maximum Security Prison on 17th September 1976. Of the four recordings that make up this collection, this was the only one 'officially' recorded on 4 track ¼ inch tape, by the band's live soundman Dave Goodman. Reportedly the idea of the band's manager Malcolm McLaren, who claimed it was part of his strategy to have the band play more interesting, unusual non rock 'n' roll places, no doubt in an attempt to create controversy. John Rotten Lydon rose to the occasion by being his provocative best, as can be heard on the between songs banter.


CD4 25th September – 1976: 76 Club, Burton on Trent

1. Anarchy In The UK 2. I Wanna Be Me 3. Seventeen 4. New York 5. No Lip 6. Stepping Stone 7. Satellite 8. Submission 9. Liar 10. Substitute 11. No Feelings 12. No Fun 13. Pretty Vacant 14. Problems
The

collection is completed

with a concert that originally made its way around as a fans bootleg, recorded on 25th September – 1976: 76 Club, Burton on Trent.

Officially released in full for the first time. Sex Pistols – Live '76 is the first time all four of these concerts have been collected together in sequence. It will be available on 4CD and 4LP sets (as well as digital download). It features related photographs and an original facsimile Sex Pistols Glitterbest press kit from the era.
[Thanks

http://www.sexpistolsofficial.com/

for press release]

Order: Sex Pistols - Live '76 4 CD Set
Order: Sex Pistols - Live '76 [VINYL Set]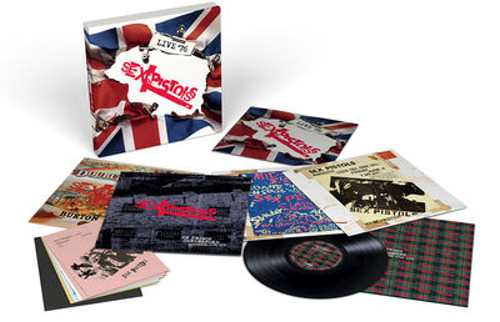 Jonesy's Jukebox with guest Linda Ramone
Steve will be the guest host at the Johnny Ramone Tribute 24 July at Hollywood Forever Cemetery
1st June

Glen Matlock to play Glastonbury 25th June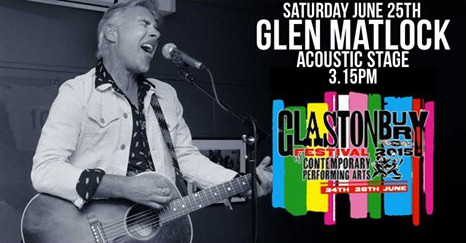 30th May
One Night in Manchester:

The Gig That Changed Music Forever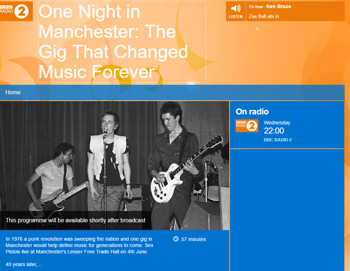 Rotten Ale!
Features Johnny's graffiti from Denmark Street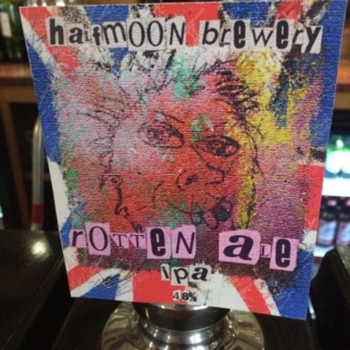 Sad Vacation
New documentary film on Sid and Nancy
by Danny Garcia
View film trailer
youtu.be/0IZUfBXM3xI

Crowd funding page launched

Film to be screened in London & New York by October with DVD to follow
'Vicious White Kid' (a biography of Sid's life) by Brett Dunford - co-writer of Sad Vacation - published in 2017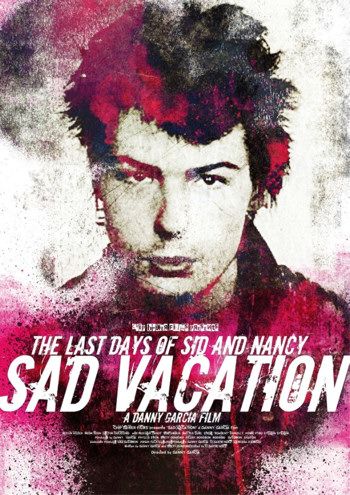 27th May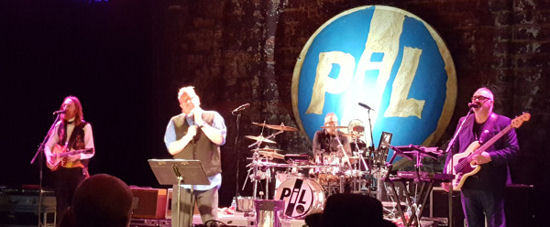 PiL in Wrexham last night

Another brilliant show in an airy college venue. Performance-wise it even eclipsed Coventry. PiL's sense of theatre, their stage presence & re-interpretation of songs blew this crowd away.




John: "The atmosphere is different in here, but it works." And it did. John finished the evening by turning the microphone on the crowd & asking us to shout our best insults at him.

John also gave us a reminder who to blame for the wars, & it wasn't the soldiers.




Back to the opening night of the UK leg,

a couple of punters from

The Copper Rooms show

have been in touch with their thoughts.


Rob Gwilliam: "Possibly one of the best gigs I've been to in the last 40 years! Could happily have watched another couple of hours. As John said at the end 'we do this because we love it' and it showed."




Jason Insley: "They were brilliant - as good as they've ever been since 2009."

Glen Matlock Live at Brooklyn Bowl, London 9th July
Featuring Slim Jim Phantom, Chris Spedding & Mark Halligan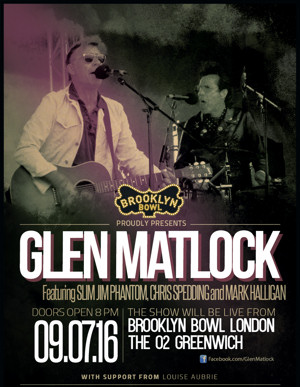 25th May

| | |
| --- | --- |
| | |

Steve Jones Lonely Boy Video Feature




Steve Jones: Lonely Boy Press
William Heinemann is to publish the autobiography of Sex Pistols rock guitarist Steve Jones. Publisher Jason Arthur acquired UK Commonwealth rights, excluding Canada, to Jones's Lonely Boy from Caspian Dennis at Abner Stein on behalf of Foundry Literary + Media. Jones, who co-founded the Sex Pistols in 1972 with his schoolmate Paul Cook and Wally Nightingale, uses the book to tell his story "for the very first time".
It charts Jones' humble beginnings on the streets of Hammersmith and Shepherd's Bush, West London, and describes the sadness of never knowing his dad while suffering abuse at the hands of his stepfather. It also talks about the sense of "purpose" the glam art rock scene gave Jones, influenced by David Bowie and Roxy Music, and how music and fashion "saved" him from a potential life of crime spent in remand centres and prison.
From the Kings Road of the early seventies, through the years of the Sex Pistols, Punk Rock and the recording of Never Mind the Bollocks to his battles with alcohol, heroin and sex addiction, the book is touted as "the story of an unlikely guitar hero who, with the Sex Pistols, changed history".
Lonely Boy is written with music journalist and author

Ben Thompson

and will be published to coincide with the 40th anniversary of the release of the Sex Pistols first record, 'Anarchy in the UK', and his infamous confrontation on Bill Grundy's Today programme.
Arthur said: "I couldn't be more excited to be publishing Steve's autobiography in November. It's not only a must-read for any fan of popular music, brilliantly and compellingly told, but also a brazenly honest and disturbing psychological study of a boy who, against the odds, was destined to transform twentieth-century culture and kick-start a social revolution."

Lonely Boy will be published in hardback, by William Heinemann, and as an e-book on
17th November 2016. A Windmill paperback will follow in October 2017
Info from The Book Seller
21st May
PiL have announced their first South American tour for 24 years. The 5 date tour starts in Uruguay on August 10th and continues to Argentina, Chile and Mexico. See PiLofficial.com for all dates. Tickets go on sale this Monday, May 23rd at 11am (local times)
20th May

Steve Jones' autobiography to be called Lonely Boy
PiL concert footage - rather good - from Bratislava 17th May
14th May

Steve Jones Autobiography
November 2016
Hardcover: 352 pages
Publisher: William Heinemann (17 Nov. 2016)
The true untold story of the Sex Pistols from the man who formed the band and kick-started Punk.
Ask anyone who knows about music and they'll tell you: without Steve Jones punk rock would not exist. This is not hyperbole. The prototypical street urchin turned Sex Pistols guitarist was the sole inspiration and creator of the punk movement which began shaking the culture in late 1970s London.
His autobiography presents never before told stories of the sexual abuse Jones suffered at the hands of his stepfather, stories of petty crime he perpetrated as a young boy, the sadness from never knowing his real father, the early days as a Pistol, and how the hell a band with one album meant so much to so many people.
[thanks Andrew Williams]
Glen Matlock, Paul Cook (& fellow Professional Ray McVeigh) were at Iggy Pop's gig last night at Royal Albert Hall.
12th May

Punk, the Pistols & the Provinces
BBC Radio 4 Tuesday 24 May 11.30am
repeat 3.30pm Saturday 28 May

Tracing the impact punk had outside London, calling at Northallerton where the Sex Pistols played their first gig away from the capital, and Huddersfield, where they played their last.
Features chat with Paul Cook; Mark Burgess of The Chameleons (he reveals how he set about Johnny Rotten with a gigantic cake);
& punters who were at concerts which book-ended the band's career
11th May

7th May

Glen Matlock attended Donovan's 70th birthday celebrations last night at London Palladium
6th May

RICH KIDS / PROFESSIONALS GIG: NEW DATE & VENUE




Now 23rd June, 02 Academy


Due to the ongoing structural work at Shepherds Bush Empire being extended into June, all of the shows planned at the venue have been forced to cancel or reschedule.
Full statement: https://www.facebook.com/o2shepherdsbushempire/
5th May
2nd May

Sex Pistols event for York.
Archaeologist John Schofield from the University of York was part of the team that documented the artworks made by the band during their time living in Denmark Street in Soho, which drew comparisons between the significance of the graffiti and prehistoric cave paintings. Prof Schofield will discuss the Sex Pistols and their cultural contribution, as well as the reaction to this archaeological investigation. He will also reveal what John Lydon
thought of it all, and ask whether something so recent can be of archaeological interest.
30th April

Rare clip of Sex Pistols performing God Save The Queen in Maasbree, 11 December 1977 has appeared online
[thanks Pete Malburn]
teachrock.org/resources/video/sex-pistols-god-save-the-queen-1977/


The Times today
[thanks Keith Ruel]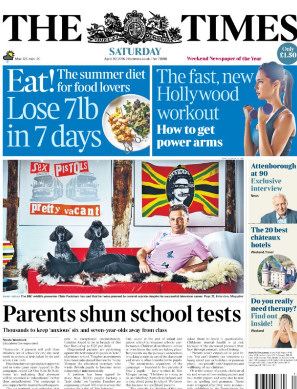 27th April
21st April
Glen Matlock - Burning Sounds (Rich Kids) Rough Trade West - London Record Store Day Saturday 16th April 2016

Ahead of the publication of Malcolm McLaren's biography: Tales & photos from a weekend in Las Vegas after the Sex Pistols split.
Backstage Auctions (www.backstageauctions.com) Rock 'n' Pop auction starts this weekend and ends Sunday, May 1. Includes Sex Pistols related collectibles e.g. John Lydon interview cassette from 1985 & Pistols band itinerary from 2007 backstageauctions.com/catalog/sex-pistols/
Sex Pistols chart again in USA. NMTB hits #13 on Record Store Day 2016
Sid Vicious: Live at the Electric Ballroom, London, August 15th 1978 was a low key RSD release.

Only 300 copies in splatter vinyl.
There is more than one colour available; yellow vinyl with red and black splatter or dark red with green splatter.
Capturing a Culture. British Rock Tribes. Janette Beckman talks about her photos of youth culture in the UK; Sex Pistols included
17th April
Ruen Brothers Join Jonesy's Jukebox at the Festival of Books in LA.
The Ruen Brothers share a story about their Dad & The Great Rock 'n' Roll Swindle singers auditions. "They called us foul mouthed yobs"
Jonesys Jukebox: Steve Jones & Jeff Ho Signing at L.A. Times Festival of Books
Glen Matlock 'I'm Not Your Steppin Stone' Live at Rough Trade (Record Store Day 2016)
Glen appears on The International Swingers' Gun Control 7" Record Store Day release


Bootleg Guide updated with Winterland Concert 2xLP & The Punks In Nashville Rooms '76 7"
13th April
London Live TV Glen Matlock & Paul Cook together
Discussing the Rich Kids / Professionals Shepherds Bush show 19 May

9th April

Sharks reform with Paul Cook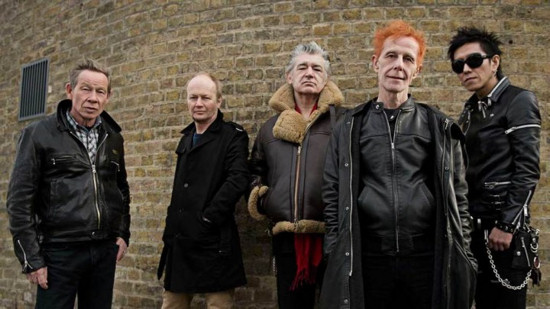 British rock band Sharks have reformed with three original members Chris Spedding (guitar), Steve (Snips) Parsons and Nicky Judd (keyboards). Also on board are Sex Pistol/Professionals drummer Paul Cook (drums) and Toshi Ogawa from Kingmob and Hey! Hello! on bass. Sharks were originally formed in 1972 by Andy Fraser after the demise of Free.
See Classic Rock Magazine for the story