ANARCHY IN TOKYO LP 22 Nov
GSTQ A&M 2018 C'FEIT 20 Nov
MY WAY TEST PRESS 15 Nov
SILLY THING TEST PRESS 15 Nov
GRNR SWINDLE TEST PRESS 15 Nov
GENERATION SEX SIGNED SET 13 Nov
LIVERPOOL PUNK EXHIBIT 7 Nov
WINTERLAND UNUSED TICKET 6 Nov
LOOTERS COOK N JONES EP 5 Nov
NMTB FNAC FRANCE 77 28 Oct
CMON EVERYBODY TEST PRESS 16 Oct
STEPPING STONE TEST PRESS 16 Oct
NMTB PORTUGAL VARIATION 6 Oct
NMTB WLTP 11 TRACK 26 Sept
NMTB WLTP 12 TRACK 26 Sept
SUBMISSION 7" WLTP 26 Sept
SAME OLD BOLLOCKS SET 23 Sept
GLEN MATLOCK INTERVIEW 13 Sept
VACANT TEST BLUE LABEL 12 Sept
HOLIDAYS TEST WHITE LABEL 12 Sept
GLEN MATLOCK LIVE 100 CLUB 5 Sept
ANARCHY TEST BLUE LABEL 2 Sept
ANARCHY TEST WHITE LABEL 2 Sept
PISTOLS PINGVIN 77 CASSETTE 14 Aug
PiL LIVE REBELLION SUNDAY 9 Aug
PROFESSIONALS REBELLION 8 Aug
GLEN BOISDALE CANARY WHARF 1 Aug
PUBLIC IMAGE IS ROTTEN BOX 27 Jul
PUBLIC IMAGE IS ROTTEN FILM 23 Jul
WINTERLAND FILM INTERVIEW 8 Jul
SWINDLE DUTCH 2xLP 6 Jul
SAME OLD BOLLOCKS BOOTLEG 6 Jul
GLEN MATLOCK: GOOD TO GO 2 July
PiL WREXHAM REVIEW/PIX 25 June
PiL MANCHESTER RITZ LIVE 17 June
N OUTSIDERS POSTER 96 21 May
DECENT EXPOSURE BOOTLEG LP 15 May
NMTB USA 8-TRACK 7 May
ASH FROM CHAOS EXHIBITION 22 Apr
VACANT CHAOS REC ACETATE 17 Apr
ANARCHY IN SWEDEN BOOTLEG 10 Apr
NMTB GERMAN YELLOW 8 Apr
CROMER 7" BOX BOOTLEG 28 Feb
PROS LIVE IN WAKEFIELD 24 Feb
NMTB SWEDEN MISPRESS 13 Feb
ANARCHY DEMO UNOFFICIAL 9 Feb
SWINDLE LP GREECE REPRESS 21 Jan
NMTB 40TH DELUXE BOX 11 Dec
NEWPORT VINYL DOUBLE LP 9 Dec
NMTB JAPAN OBI VARIATION 7 Dec
VINYL AUSSIE BIGGEST BLOW 12" 6 Dec
LAMF IN NYC w/GLEN 4 Dec
PROFESSIONALS USA 1981 PIX 24 Nov
GSTQ BELGIUM 1996 CD 15 Nov
GSTQ A&M BRITANNIA SET 12 Nov
VENUS REACTION LTD 7" 10 Nov
PROS LONDON SOUNDCHECK PIX 8 Nov
PROS WOLVES SOUNDCHECK PIX 6 Nov
1977 THE BOLLOCKS DIARIES 3 Nov
PROS GARAGE LONDON PIX 2 Nov
PROS WOLVERHAMPTON PIX 1 Nov
PROS ALBUM LAUNCH GIGS 30 Oct
PROFESSIONALS LP PREVIEW 10 Oct
SWINDLE DOWN UNDER MIXES 10 Oct
NMTB LIQUID VINYL 27 Sept
BORDED TEENAGERS Vol 9 19 Sept
GLEN MATLOCK GIBRALTAR PIX 13 Sept
MORE PRODUCT BOX SET 11 Sept
CHRIS McCORMACK INTERVIEW 6 Sept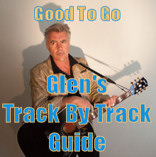 7th December


PETE SHELLEY

17 April 1955 - 6 December 2018


Growing up on the outskirts of Manchester, the Buzzcocks were the local heroes of all of us at school with a punk rock leaning. I asked for and received Love Bites on Christmas Day 1978. I never saw them live until the reunion gig at Manchester Apollo in 1989 - what an amazing event that was. Around the same time, the CD box set Product was released and set the standard for retrospective re-releases in the new CD age and re-acquainted many of us with our dusty old vinyl, reminding us of how magnificent they were. We hadn't imagined it. Thankfully the reconvened Buzzcocks continued to make magnificent albums (the latest The Way is a fabulous body of work) and tour through to this very, sad, day. I last saw the Buzzcocks live at Rebellion in August. 'Whatever Happened To?' - they won't be saying that about you Pete. Thanks from all of us Stockport school boys. Phil Singleton www.sex-pistols.net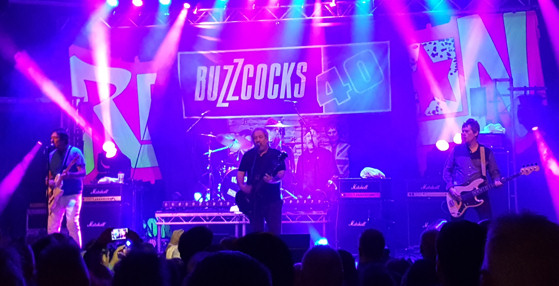 6th December
The night that changed my life: Paul Morley on the Sex Pistols' legendary 1976 gig in Manchester

Howie Pyro Interview about Sid and Nancy

4th December
YouTube: Glen Matlock - Sessions Acoustique
Keep On Pushing
Montague Terrace
Hook in You

2nd December
1977 TV Throwback Report: Punk Fashions



28th November
Glen Matlock - Swedish Radio Interview: "With his new album "Good To Go" out now Glen Matlock talks to Swedish Radio's Fredrik Wadstrom about music, Britain in the 1970's, touring with the reformed Sex Pistols and having to constantly revisit the early years in his career. A conversation about what it's like to have played in one of the most important bands in the history of rock music."

26th November
Glen Matlock Band (with Neal X) live in Bristol at The Thunderbolt this Thursday 29th November. Plus Emily Breeze Band & DJ Chris Badley

Glen Matlock & Slim Jim lift the Pointless trophy!


22nd November

20th November
Glen Matlock is a contestant on Pointless Celebrities BBC One 6PM this Saturday (24th November) on a music themed edition. His fellow contestant is Slim Jim Phantom. Don't miss it!


15th November

Glen Matlock YouTube:
ITN "Tales From Tin Pan Alley" documentary discussion
Retrogasmic Podcast

13th November


7th November

6th November

5th November

2nd November
Punk exhibition at Central Library Liverpool - runs to 13 January 2019

Jonesy's Jukebox today: Guests Paul Cook, Todd Rundgren, Fred Armisen and John Anderson

1st November
LA Weekly: Generation Sex: King Rockers and Silly Things at the Roxy

31st October

29th October

28th October

| | |
| --- | --- |
| | Never Mind The Bollocks: 41 Years Old Today |

26th October

21st October
Converse 'Sex Pistols' advert "Idris Tells a Story"

19th October
YouTube: good quality clip The Pretenders with Steve Jones - What You Gonna Do About It (Live 1980)

16th October

GSTSPs exclusive look at a series of rare test pressings continues

C'Mon Everybody
(I'm Not Your) Stepping Stone
The pressings have been submitted to GSTSPS by

Simon Lucas

& were previously owned by the late Tommy Vance, Tony Wilson his producer, and John Walters (John Peel's producer)




13th October


Glen Matlock Paris Showcase 18 October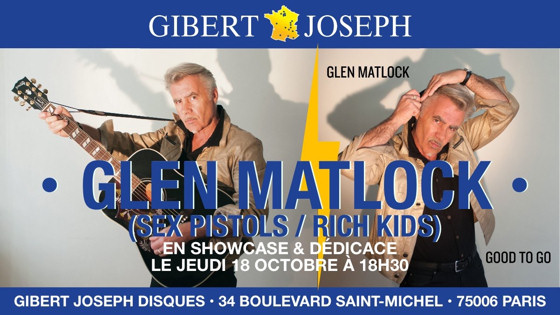 12th October
NYC TV - Inside Edition - New York Gritty: Deaths of Sid and Nancy Leave Many Unanswered Questions, 40 Years Later

10th October

6th October

5th October


PiL North American Tour
Seven Dates Sold Out Already!
Tour starts next week in New Orleans at The Civic Theatre
9th October

PiL US Tour Dates/Tickets


4th October
YouTube: Q1043 New York: John Lydon talks The Public Image Is Rotten

28th September
New York Times: Afternoon Beers with John Lydon

27th September


Noel Monk Memorabilia Auction




Noel was the Tour Manager for the Sex Pistols US visit in January 1978.




Noel's personal collection features an incredible array of one-off items from the Pistols Tour including Customs Documentation, Original Crew Itineraries & Drafts, Unused Backstage Passes, Sid Vicious N.Y. Hospital Flower Receipts, Sid Vicious Original Atlanta Hospital & Pharmacy Receipts, Never Mind The Bollocks Platinum & Gold Records, Polaroid Photographs, & Dallas / San Francisco Concert Footage Collection. And that's only some of it!




Here's the details: Backstage Auctions (www.backstageauctions.com) is currently hosting the private collection of Noel Monk, best known for his work at the Fillmore, Sex Pistols and Van Halen. The auction features nearly 800 lots and is a true celebration of A-list music memorabilia from the past 40 years. The preview to the auction is currently live. The auction itself starts on October 13, 2018 and ends on Sunday, October 21, 2018. Among this wealth of memorabilia are over 40 lots with the most exclusive and incredible Sex Pistols collectibles. With so much to choose from, fans and collectors might be particularly interested in the impressive offering of photos, tour documentation and even record awards.




A direct link to all these items can be found here:

https://www.backstageauctions.com/catalog/sex-pistols





26th September

23rd September

21st September
Out today: Glen Matlock - Good To Go. Get signed copies here

19th September

17th September


The Professionals in Japan! 5th December: Shibuya, Tokyo

Newsweek: John Lydon Interview

Vogue: John Lydon on the Sex Pistols, Crashing the Met Ball - and a New Documentary, The Public Image Is Rotten

Salon: John Lydon wants you to know the truth: "People don't know what I had to endure"

13th September

Billboard Video: Watch 'Rise of the Teenage Mutant Ninja Turtles' ft. John Lydon
Billboard: "Nickelodeon's Rise Of The Teenage Mutant Ninja Turtles bows Monday, Sept. 17. Lydon lends his unmistakable vocals to new character Meat Sweats. He's an erstwhile celebrity chef, now a power-hungry mutant pig who scours the scene underneath NYC looking for the perfect living ingredients for his diabolical recipes. Although Lydon is prepping for the new PiL tour, which starts Oct. 9 in New Orleans, he did pause to embody his new character for Billboard. "Meat taught me everything," he says. "Now to trap a turtle!"

12th September





Sex Pistols unofficial live album





'Anarchy In Rome' (Curva Stadio, 10th July 1996)


Snot Green Vinyl
Coda Publishing/Records
This had appreared earlier in the summer as a very expensive 'Japanese Test Pressing' - this is the 'regular' pressing


11th September
Sex Pistols Collection by Roberto Rabanne. Rarely seen Winterland Jan 78 photos

5th September

In The Loop Magazine: Glen Matlock 100 Club Show Gallery
In The Loop Magazine: Glen Matlock 100 Club Review

3rd September


HAPPY BIRTHDAY STEVE!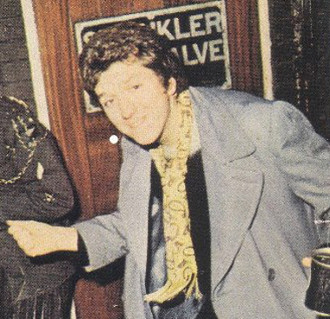 2nd September

27th August


HAPPY BIRTHDAY GLEN!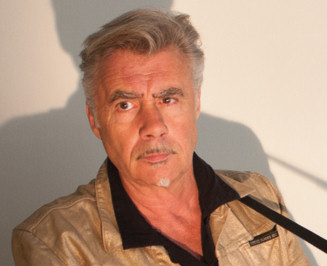 22nd August


20th August

14th August

Broadcast yesterday: Radio 2 Rock Show. Featuring Glen Matlock [thx Stu Barstow]



Sex Pistols: The Bollocks on Amazon Prime

Premiering August 17th on Amazon Prime. "In 1974, Bob Marley befriended a young, aspiring photographer by the name of Dennis Morris.... In this documentary, Dennis walks us through his photo exhibition of the Sex Pistols as he recounts his incredible time with Johnny Rotten, Sid Vicious, Steve Jones and Paul Cook. 1977- a year in which he lived alongside four music icons who will forever be remembered for their refusal to live by the status quo."






More Sex Pistols unofficial live albums have appeared over the summer




'Anarchy In Paris' Japan Test Pressing LP (Zenith, Paris 4th July 1996)




'Anarchy In Rome' Japan Test Pressing LP (Curva Stadio, 10th July 1996)




Both Coda Publishing/Records

13th August
Video: Jonny Weathers with Paul Cook Sonic Assault EP - Mother Shotgun Baby

9th August

8th August

1st August



Sylvain Sylvain was there to watch Glen last night (31st July) at Boisdale