26th September


The Sharks - Filming at Kings Cross 24th September


Steve 'Snips' Parsons, Nick Judd, Chris Spedding, Paul Cook, Toshi Ogawa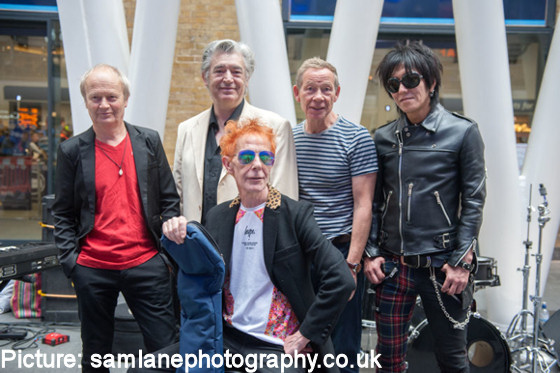 Filming took place on the main concourse at Kings Cross Station, London on Saturday. The Sharks commissioned the D2D Dance Company to create a dance routine in the grand tradition of the

Twist, the Locomotion and the Hully Gully for the Ya Ya Pop track from their forthcoming Killers of the Deep album.
The Sharks played four versions of the track with 20 female dancers performing the new dance. Chris Spedding and Snips also performed the title track from Chris's Joyland album

.





25th September
Never Mind The Bollocks complete album show in LA, January '17
Band: Steve Jones, Paul Cook, Duff McKagan and guest vocalists?
Information from jonesysjukebox


22nd September

21st September

20th September

100 Club Punk Festival 40 Years On - 20th & 21st September 1976
Feature in Austrian press - for German speaking fans [thanks Markus Prem]


The Mirror: John Lydon reveals 'the most punk thing' he's ever done

19th September
Watch Glen Matlock discussing punk's birth at Walthamstow Rock 'n' Roll Book Club, along with additional guests Jonh Ingham and Richard Boon

Steve Jones and Billy Idol chat and perform acoustic Dancing With Myself at the opening of Ramones exhibit at the Grammy Museum, LA, 16th September

18th September
Previously unavailable Sex Pistols Paris recording surfaces.
According to YouTube promo below, www.partnersincrime.fr. are posting Sex Pistols Chalet Du Lac 3rd Sept 76 concert on 20th September.

John Lydon talks to The Big Issue about the big issue of our time, The Great British Bake Off. And lots more!

15th September

14th September



Picture: Julian Lennon visits Jonesy's Jokebox 13th September
Video: Julian Lennon visits Jonesy's Jokebox 13th September
Full Audio: Julian Lennon visits Jonesy's Jokebox 13th September

8th September
3rd September


Happy Birthday Steve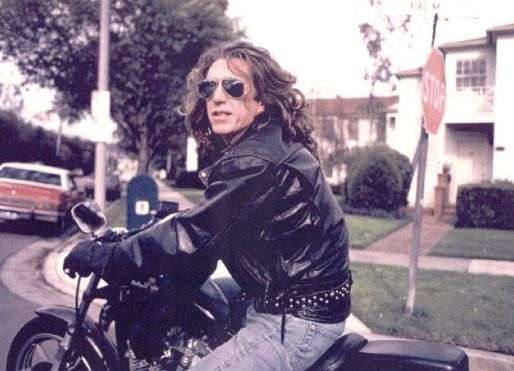 30th August

Part 2 of free podcast marking the anniversary of the historic Sex Pistols, The Clash & Buzzcocks gig at Screen On The Green August 29th 1976 is now available via itunes: 40 Years of Punk. [thanks Neil Cossar Absolute PR]

Sid & Nancy director Alex Cox chats to Dermot Campbell on the film's 30th anniversary

27th August


Happy Birthday Glen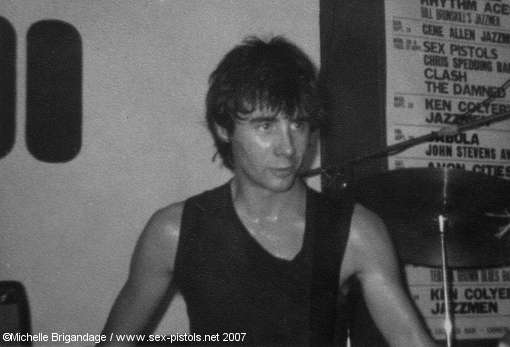 PiL re-issue legendary albums 'Metal Box' and 'Album' as super-deluxe box sets via Universal UMC in October

26th August
New Pil Dates in November.
4 in the UK: Salisbury (15 Nov), Leamington Spa (16 Nov), Birmingham (18 Nov), Leicester (18 Nov), followed by Sinner's Day Festival, Hasselt, Belgium (20 Nov). Full details pilofficial.com/info.html

New free Podcast marking the anniversary of the historic Sex Pistols, The Clash & Buzzcocks gig at Screen On The Green August 29th 1976 is now available via itunes [thanks Neil Cossar Absolute PR]
For fans of The Clash, there is also a free 3 part podcast from the same producers - check the range of free music podcasts, some good stuff covering all genres

24th August

22nd August

An Evening with John Lydon. Full interview at the British Library


Chevy Metal with Steve Jones: 'Ziggy Stardust' Live


Film plans to tell the story of Tin Pan Alley

18th August
John in Chile: Glass incident. He remains remarkably calm - 37 seconds in.


Another angle

16th August
New GSTSPs feature: German TV cancellation September 1977 - details!

John Lydon was hit by a glass thrown during PiL's gig in Chile on Sunday (14th) at Club Blondie.
He carried on with the show & posted the following picture & statement via @pilofficial "Glass attack last night in Chile. No reflection on the rest of the crowd. Great gig. It lives."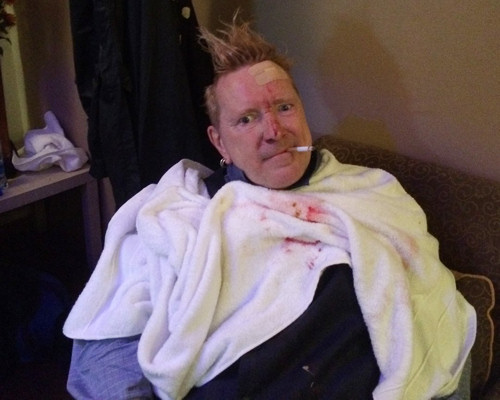 Video of the incident


14th August
New issue of French Magazine Rock & Folk has a 4 page Sex Pistols feature on the June - September 1976 concerts with 2 large pictures from Dunstable.

Paul Cook guests on C'mon Everybody 7th August


John Lydon to appear in 'Boy Howdy!' The Story of Cream Magazine Documentary

Glen Matlock Band 100 Club 2nd August: Motorbikin'


Paul Cook & Glen Matlock performed an impromptu set at The Boogaloo in Highgate last week (7th August)

The Sharks (with Paul on drums) are back recording, touring & crowdfunding

PiL: Full Buenos Aires show [thanks Adam Moyer]


God Save The Queen A&M original recently sold for $11,122. [thanks Michael Ballstav]

Richard Branson on the Thames River Boat Party



2nd August



1st August

31st July
John Lydon: Sex Pistols weren't good enough for X Factor

29th July
The Sun: John Lydon holds forth on everything from the 70s' endless strikes to state of the music industry & talks about the forthcoming Live 76 box set



26th July
Paul Cook threw a 60th birthday party at The Elgin Pub, Ladbroke Grove
on Friday 22nd July
Paul - accompanied by his wife Jeni and daughter Hollie - proudly displayed a '60' badge. Those joining Paul in his celebrations included Siouxsie Sioux, designer Pam Hogg, Mick Jones, Julien Temple, Jordan, Vic Godard, Marco Pirroni, Patti Palladin, Martin Chambers, Slim Jim Phantom, John 'Boogie' Tiberi, Philip Sallon, Zak Starkey, NMTB producer Chris Thomas, Rhoda Dakar, jeweller Stephen Webster, Ken Topley, Youth, and music journalists Chris Salewicz and Peter Makowski. Top celebrity photographer Richard Young took the photos. At 10.45pm Paul and The Professionals played a 30 minute set: 1-2-3, Just Another Dream, Silly Thing, Kick Down the Doors, C'mon Everybody (with Slim Jim Phantom), Rave On (with Slim Jim Phantom), and Mystery Train.
Report by Ray Morrissey
View pictures taken by Richard Young

25th July
BBC 2 Friday 29 July 11PM: Lynn Barber Meets John Lydon. Clips available now

23rd July
Paul Cook is a guest in Adventures Beyond the Ultraworld 25th anniversary show at Electric Brixton on Friday 29 July

Worth checking out if you haven't already done so - British Library Punk 76-78 exhibition. Small but perfectly formed with all the important original pieces from posters, fanzines, clothing, vinyl all exhibited together
20th July

Happy Birthday Cookie!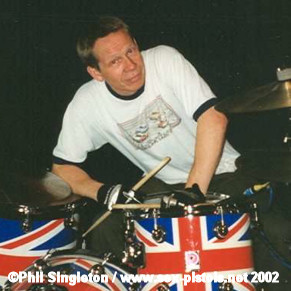 Glen Matlock at Nottingham's Theatre Royal - Great review & pictures
18th July

17th July

TVD Live Shots: The Glen Matlock Band 40th Anniversary of Punk Celebration at the Brooklyn Bowl, 9/7 - The Vinyl District



Issue 37 of Vive Le Rock Magazine includes feature / pictures on The Greedies (Cook/Jones/Lynott) when they played in Ireland with U2 as support.

Steve Jones models for Chrome Hearts

11th July