29th June


THE PROFESSIONALS ARE BACK
MEET THE NEW RECRUIT
TOM SPENCER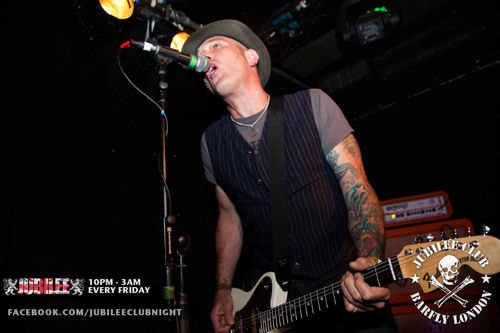 Welcome Tom

Tom introduces himself as the new Professional:
Who the fuck is Steve Jones? He's one of the reasons I play guitar. I was ten when 'Never Mind The Bollocks' came out. My dad bought it and hated it, so gave it to me. It was an early copy with a free single. It still has its £2.99 Woolworth sticker on it. Doubt if it's worth anything now, cos I played it to death on a shitty old gramophone system - weighing down the needle with pennies to stop the jumping.
I bought the Swindle singles as they came out.....and then The Professionals stuff. My point is, I'd love to see Jones up there playing it, but right now it's not an option. He's in LA and isn't tempted So, should the other three members not bother? Should I have turned the job down?.....bollocks to that! There are great songs that never got a proper live airing at the time.
Rehearsals have been great, hearing those songs come to life. There are three legendary original members involved. Cookie of course, then Ray McVeigh and Paul Myers.
Why me? I've spent years on the road, touring the world, with bands from Big Boy Tomato, The Lurkers, Sugarsnatch, The Yoyos, Ginger Wildheart, The Dogs D'Amour, The Loyalties and now The Men They Couldn't Hang. All those bands have turned me into......well....a Professional.
I'm not Steve Jones but it's an honour to front the band. So I'm going to give those songs the respect, energy and attitude they deserve.
As for Steve, Tom has told God Save The Sex Pistols that Steve's involvement cannot be ruled out completely. There is a possible scenario... watch this space.
28th June


CONFIRMED!
THE PROFESSIONALS ARE BACK
Paul Cook, Paul Myers, & Ray McVeigh are currently in rehearsal
No Jonesy this time, but his space is filled
by "the magnificent" Tom Spencer
By all accounts the band are sounding great
Stay tuned for more Professionals news, including gigs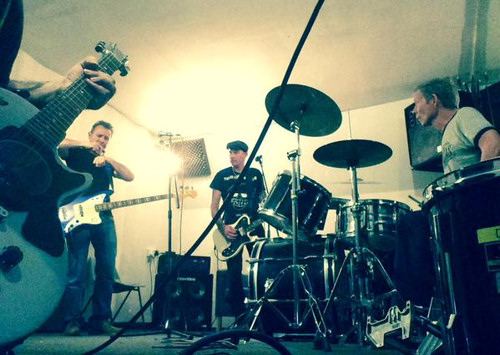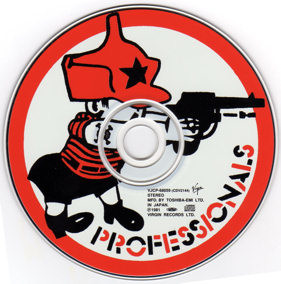 The Professionals now have an official twitter & Facebook

27th June
Glen Matlock from 2014 talking about the Sex Pistols and his career. You can check out the podcast here. https://www.mixcloud.com/
Gene Simmons (who loves record companies by the way) "And if it wasn't for record companies, there'd be no Sex Pistols, there'd be no punk, there'd be no nothing. There would be punk, but it would be in a small club. It would never become huge." [thanks Michael Bällstav]
26th June
Glen Matlock & Paul Cook attended The Jam exhibition private view at Somerset House last night.
25th June
Steve Jones picture/feature in Mirror newspaper (UK).
24th June
The Professionals now have an official twitter & Facebook.
23rd June

Winterland 14 January 1978
Full live recordings of both support acts at the Pistols final show, The Nuns, then the Avengers...
The Nuns https://www.youtube.com/watch
The Avengers https://www.youtube.com/watch
[thanks Sean Mayall]
18th June
Midge Ure talks about the time he was asked to join Sex Pistols. (Phew! Thank God that didn't happen)
Paul Cook guests on Delta Deep's blues band formed by his Manraze bandmate Phil Collen.
14th June
Glen Matlock live at Camden Rocks - GSTSPs Review/Picture
PiL - Rise: The Collection

The 16 track compilation, entitled 'Rise: The Collection' includes songs from every PiL album 1978-2012, and also features an extensive 24 page booklet including sleevenotes, memorabilia and photos compiled and written by PiL Official.

1. Public Image 2. Careering 3. Chant (live in Paris 1980) 4. Banging the Door 5. Religion (live in Tokyo 1983) 6. This Is Not A Love Song (12") 7. Tie Me To The Length Of That 8. Rise 9. Bags 10. Seattle 11. Angry 12. Happy 13. Disappointed (12") 14. Don't Ask Me 15. Covered 16. Deeper Water
Sex Pistols Invade Texas - live at Randy's Rodeo, January 8, 1978
Incredible previously unpublished pictures & account of this historic show

The collection of Jordan (Pamela Rooke) is up for auction on 23rd June.
"The collection of Jordan (Pamela Rooke) – the 'high priestess of Punk', lots 221 to 237, charts her time spent working with Westwood and McLaren at 430 Kings Road, 1974 -1982. Her non-compromising personal style - with spiked tinted hair, cubist face paint, wearing provocative bondage or fetish gear - made her the living embodiment of Punk, more so than even Vivienne Westwood herself. Jordan states: 'This collection represents the very essence of me and reflects a very rare occurrence - that of two parallel forces coming together to become something unique. I see it now, that these clothes and myself were meant for each other and because of this I regard them as dear old friends that are to be loved and admired. Never before have I contemplated parting with my 'old friends' and it has been a difficult decision for me to make but the overriding feeling is that after 40 years I feel I need them to see the light of day and be treasured by someone else'.
See more at: http://kerrytaylorauctions.com/catalog. [thanks David Barnett]

Glen Matlock 'All or Nothing' Camden Rocks 2015
30th May

Tulsa T.V. News Memory. A mix of Screen on The Green audio with rare Tulsa footage (different angles).

Joey Ramone's Birthday Bash 2015 feat. Glen Matlock. Full performace from C.J.Ramone and The Joey Ramone Tribute Band. Glen joins at the end for a rendition of 'What a Wonderful World' May 19, 2015 N.Y.
Sid film 'Sad Vacation' teaser trailer 2015.
Sex Pistols Live at Dundee Scotland Poster. Discussed in soon to be released documentary.
Signed Sex Pistols Photo Up for Auction. [thanks Micke B]
23rd May

God Save the Queen: The World's Most Collectible Single:
The Tale of the Sex Pistols' Infamous Anthem

By Dominic Pedler

Released 15 Sep 2015 (Red Planet)
Available to pre-order
19th May

PUBLIC IMAGE LTD
WILL RELEASE THE ALBUM
'WHAT THE WORLD NEEDS NOW…'
ON 4TH SEPTEMBER
AHEAD OF A
23-DATE UK/EUROPE TOUR THAT KICKS OFF ON
18th SEPTEMBER

Public Image Ltd (PiL) announce the release of their 10th studio album 'What The World Needs Now…' on 4th September 2015. The 11-track album follows the huge critical success of 2012's 'This is PiL', the band's first album in 17 years. Album opener and lead single 'Double Trouble' sees the band launching into a statement of intent that will be released on 21st August. The 10" vinyl version will be backed by 'Bettie Page' and also come with additional nonalbum bonus track 'Turkey Tits'. Commenting on the new album, John Lydon says, "Buy now while stocks last." Widely regarded as one of the most innovative and influential bands of all time, PiL's music and vision earned them 5 UK Top 20 singles and 5 UK Top 20 albums. With a shifting line-up and unique sound, John Lydon guided the band from their debut album 'First Issue' in 1978 through to 1992's 'That What Is Not'. After a 17 year hiatus, Lydon reactivated PiL in 2009 by taking them back on the road worldwide. Last year the band returned to Steve Winwood's Wincraft studio in the Cotswolds' to record the new album. Released on 4th September, 'What The World Needs Now…' precedes the start of their 23-date UK/Europe tour, which kicks off in Glasgow on 18th September and follows on from last year's one-off sold-out show at London's Indigo at the 02. The UK/Europe tour will be followed by North America dates. UK/Europe Dates below. Tickets go on general sale at 9am Thursday 21st May. Preceded by pre-sale at 9am on Tuesday 19th and Wednesday 20th May. See www.pilofficial.com for ticket links. 'What The World Needs Now…' is self-funded by PiL and will be released on PiL's own label 'PiL Official' via Cargo UK Distribution.

'Double Trouble' 10" Vinyl
A-side: Double Trouble
B-side: Bettie Page Turkey Tits

'What The World Needs Now'
Track Listing
1. Double Trouble 2. Know Now 3. Bettie Page 4. C'est La Vie 5. Spice of Choice 6. The One 7. Big Blue Sky 8. Whole Life Time 9. I'm Not Satisfied 10. Corporate 11. Shoom


UK Tour Dates
Glasgow, 02 ABC, Scotland, Friday, September 18th 2015
Manchester Academy, UK, Saturday, September 19th 2015
Newcastle, Riverside, Sunday, September 20th 2015
York, Fibbers, UK, Tuesday, September 22nd 2015
Coventry, The Copper Rooms @ Warwick University, UK, Wednesday, September 23rd 2015
Bristol, 02 Academy, UK, Friday, September 25th 2015
Buckley, Tivoli, Wales, Saturday, September 26th 2015
Reading, Sub 89, UK, Sunday, September 27th 2015
Bexhill, De La Warr Pavilion, UK, Tuesday, September 29th 2015
Norwich, UEA, UK, Wednesday, September 30th 2015
London, 02 Shepherds Bush Empire, UK, Friday, October 2nd 2015
Frome, Cheese and Grain, UK, Saturday, October 3rd 2015
Southampton, Engine Rooms, UK, Sunday, October 4th 2015

Europe Tour Dates
Paris, Le Trianon, France, Tuesday, October 6th 2015
Amsterdam, Paradiso, Netherlands, Wednesday, October 7th 2015
Lausanne, Les Docks, Switzerland, Friday, October 9th 2015
Venice, Rivolta, Italy, Saturday, October 10th 2015
Milan, Magazzini Generali, Italy, Sunday, October 11th 2015
Mannheim, Alte Seilerei, Germany, Tuesday, October 13th 2015
Ludwigsburg, Rockfabrik, Germany, Wednesday, October 14th 2015
Berlin, Columbia Theatre, Germany, Thursday, October 15th 2015
Bochum, Zeche, Germany, Saturday, October 17th 2015
Antwerp, Trix, Belgium, Sunday, October 18th 2015

North America Tour Dates
TBC

http://www.pilofficial.com

for further information
11th May

John Lydon - London 100 Club 26th April 2015 Q&A
9th May

Cllr Ray Davies has died

Famous for protesting in Caerphilly against Sex Pistols in December 76

He later regretted his actions and recently unveiled a blue plague to commemorate the Pistols gig on 14 December at the Castle Cinema

[thanks Sean Carlsen]
Unseen Chalkie Davies photographs of 70s and 80s pop stars go on show. Including Sex Pistols signing their record deal outside Buckingham Palace.
8th May
Rock Cellar Magazine has John Lydon on their front cover this month.
6th May
John Lydon interview on Fox News.

3rd May

2nd May
John Lydon in the US. Interview in Strand Bookstore, Brooklyn.

John Lydon. Interview and photos from St.Vitus Club in N.Y
29th April
John Lydon - London 100 Club 26th April 2015 Q&A
Photos of this special event
27th April

26th April

Sex Pistols - The Punk Rebellion (CG Entertainment)
DVD out in Italy 5th May

Two different covers listed
Content unknown

[Thanks Markus Prem in Vienna]
Paul Cook - along with Man Raze colleague Simon Laffy - guests on the cover "Black Coffee" on Phil Collen's new blues-based music project Delta Deep. Read more at blabbermouth.net/
20th April
The Top 40 Vinyl Album Chart (19 April 2015)
Never Mind The Bollocks RSD release in at no 3!
Former bootleg (now semi-official) Spunk is no 16!
Sex Pistols triumph on Record Store Day!
18th April

17th April
'Changing Britain Festival' at the Southbank Centre, London. This Sunday 19th April 3.30pm – 4.30pm "Punk Punk defined the spirit of rebellion among UK youth during the 1970s. We look back on this British movement with a panel including Don Letts, director, DJ and band member of Big Audio Dynamite, Glen Matlock, original bass guitarist with the Sex Pistols, Viv Albertine, legendary guitarist with The Slits and chaired by Paul Burgess."
http://www.southbankcentre.co.uk/whatson/changing-britain-w1-day-2-88908
14th April
BBC 2 last night Collectaholics, a guy had a collection of posters inclu. a few original Pistols ones.
Also on Youtube https://www.youtube.com/
13th April
Some more top shelf titillation - Anarchy In The UK poster in 1977 adult magazine photo shoot.
This week sees the launch of the first official Top 40 Vinyl Chart for albums and singles.
There is also a Top 40 Biggest Vinyl Singles of the decade so far: Pretty Vacant sits at 32.
11th April
Octavio Cohen Escali passed away 7th April.
He was Sid's 'baby sitter' during the Parisian trip in 1978, and the guy who tried to teach Sid how to play Eddie Cochran and Gene Vincent songs. He was the bass player for JohnnyThunders when the Living Dead play Le Gibus Club in Paris. He also played some gigs with the New York Dolls in NYC in 1976.
On ITV's Dickinsons Real Deal yesterday, a FAKE / BOOTLEG God Save The Queen A & M (the 2002 one wirh yellowy labels) was discussed along with a collection of genuine Beatles Red A Label promos. Thankfully the dealer didn`t offer enough, and they went to auction, the GSTQ got just £38. The seller was really dubious where and when he bought it. I bet! Watch it on the usual catch up platforms. [thanks Glyn W]
'Dance To The Sex Pistols' LP
Another bootleg of Barbarella's, Vaxjo, Sweden, 23rd July 1977 show. So far pressed in three coloured vinyls; pink, yellow & white. (100 of each).
4th April

2nd April

Public Image Ltd: Album. Limited Edition Picture Disc LP - a bargain for a tenner at What Records. Plus check their Pistols stock.
30th March

Legendary Sex Pistols and Public Image Ltd (PiL) front man and lyricist Mr John Rotten Lydon will return to 100 Club for the first time in nearly two decades. The week before James Callaghan became Prime Minister and The Brotherhood of Man won the Eurovision Song Contest a handful of people witnessed the performance of a 20-year-old singer who within months would truly shake Britain out of its lethargy. Johnny Rotten and the Sex Pistols appeared in the first of a series of infamous gigs at the 100 Club in Oxford Street and by the end of 1976 had become one of the most revered bands of all time. Nearly 40 years later John Lydon returns to the 100 Club for an intimate conversation about his extraordinary life. He shares his experiences from the Pistols to PiL, from his beginnings as a sickly child of immigrant Irish parents, growing up in post-war London, to his present status as vibrant, alternative national hero and a true legend. But the actual agenda for this unique event won't be known until the night because the questions are chosen by the live audience. "Who needs Question Time!" John's autobiography

Anger Is An Energy: My Life Uncensored

- a Sunday Times Bestseller is available in paperback from May 7th. £25 + BF includes "Limited Edition Collector's Paperback"
USA PUBLICATION
Anger Is An Energy: My Life Uncensored
Published in North America on April 28th via Dey Street publishers
The book can be pre-ordered online via the Harper Collins website.
To tie in with the release of the book John will be taking part in three book events in New York.


Tuesday April 28th

, 8-9pm Saint Vitus Bar (with Word Bookstore), 1120 Manhattan Ave, Brooklyn NY 11222 Book Event: In conversation with Brandon Stosuy, Managing Editor of Pitchfork Tickets via Word Bookstore website


Wednesday April 29th

8-9pm Bookends, East Ridgewood Avenue Center, 211 East Ridgewood Avenue, Ridgewood, NJ 07450 Instore event More info via Bookends website


Thursday, April 30th,

7-8:30pm The Strand Bookstore, Broadway, New York, NY 10003 Book Event: In conversation with Isaac Fitzgerald, Books Editor - Buzzfeed Tickets via Strand website
29th March
Site Updates - France - Cassettes
NMTB Glitterbest 11 Track
NMTB Virgin
Swindle 2LP
23rd March
Site Updates - Vinyl.
NMTB Netherlands label mispress 1977
Something Else United Kingdom Push-Out Centre 7"
Counterfeit: God Save The Queen A&M 12" Version 2
Counterfeit: God Save The Queen Brazil / Japan Hybrid 7"
22nd March
Paul Cook is enjoying The Who at O2 Arena tonight.
22nd March
Thursday 19 March 2015. The Boisdale Boogie Woogie Dinner with Jools Holland and guests at Boisdale, Canary Wharf, London, featured Glen Matlock as part of the house band. The event was to raise funds for The Joe Strummer Foundation. Read GSTSP review here.
Glen Matlock at Chortle Awards 2015
16th March