SUBMIT FEATURES HERE




THE PROFESSIONALS LIVE

31 - Newcastle Upon Tyne: The Cluny
1 April - Leeds: Brudenell Social Club


PUBLIC IMAGE LTD 2016 UK / EUROPEAN TOUR

European Tour Dates
San Sebastian, Teatro Victoria Eugena, Spain, Wed, May 4
Valencia, Noize Club, Spain, Fri, May 6
Santander, Escenario, Spain, Sat, May 7
Madrid, Joy Eslava, Spain, Sun, May 8
Wiesbaden, Schlachtof, Germany, Tues, May 10
Dusseldorf, Zakk, Germany, Wed, May 11
Hamburg, Markthalle, Germany, Thurs, May 12
Berlin, Huxleys, Germany, Sat, May 14
Bratislava, MMC, Slovakia, Tues, May 17
Warsaw, Proxima, Poland, Wed, May 18
Kiev, Club Atlas, Ukraine, Fri, May 20
Kharkiv, Cinema Concert Hall (KKZ), Ukraine, Sat, May 21
UK Tour Dates
Coventry, The Copper Rooms @ Warwick University, Tues, May 24
Wakefield, Warehouse 23, Wed, May 25

UK Tour Dates continued
Wrexham, William Aston Hall, Thurs, May 26
Walton-On-Trent, Bearded Theory Festival, Sat, May 28
Cardiff, Tramshed, Sun, May 29
Sunderland, The Point, Mon, May 30
Lincoln, Engine Shed, Wed, June 1
Blackburn, King George's Hall, Thurs, June 2
London, Indigo at O2, Sat, June 4
Oxford, O2 Academy, Mon, June 6
Sheffield, O2 Academy, Tues, June 7
Holmfirth, Picturedrome, Wed, June 8
Falkirk, Warehouse, Fri, June 10
Inverness, Ironworks, Sat, June 11
Edinburgh, Liquid Rooms, Sun, June 12
Wolverhampton, Slade Rooms, Tues, June 14
Brighton, Concorde 2, Wed, June 15
Bath, Komedia, Fri, June 17
Northampton, Roadmender, Sat, June 18

See www.pilofficial.com for ticket links and info…
The Complete Professionals 3 CD Box Set
11th February
PiL: 9 additional UK / European tour dates added
San Sebastian, Teatro Victoria Eugena, Spain, Wednesday, May 4th
Holmfirth, Picturedrome, UK, Wednesday, June 8th
Falkirk, Warehouse, Scotland, UK, Friday, June 10th
Inverness, Ironworks, Scotland, UK, Saturday, June 11th
Edinburgh, Liquid Rooms, Scotland, UK, Sunday, June 12th
Wolverhampton, Slade Rooms, UK, Tuesday, June 14th
Brighton, Concorde 2, UK, Wednesday, June 15th
Bath, Komedia, UK, Friday, June 17th
Northampton, Roadmender, UK, Saturday, June 18th
10th February
BBC iPlayer - Inside Out BBC South West: "Forty years after the Sex Pistols came to the south west, Chris Packham retraces one of pop history's most infamous episodes." [thanks Stu Barstow]
Gary Oldman (Sid Vicious in 'Sid And Nancy') visits Jonesy's Jukebox
9th February
Vinyl Guide Update: West German NMTB - 2 more rare items added
11 Track mis-press (minus Bodies)
Picture Disc Import
8th February
Just Published! Rare Professionals Footage from Toronto Voodoo Club
& interview with Paul Cook & Paul Myers

Jonesy's Jukebox Audio 5th Feb 16: Special guest Gene Simmons
2nd February
Rich Kids & The Professionals
Double Header at 02 Shepherd's Bush Empire Thursday 19th May
Glen Matlock, Midge Ure & Rusty Egan regroup the Rich Kids for their first show since January 2010, while The Professionals, featuring Paul Cook, Paul Myers, Ray McVeigh & Tom Spencer continue their recent live momentum.
Two post-Pistols bands on the same bill. Don't miss it!!
Tickets on sale Friday 5th February

31st January

HAPPY 60th BIRTHDAY JOHN
30th January
THE PROFESSIONALS - MORE DATES ADDED
Newcastle Upon Tyne: The Cluny - Thursday 31 March
Leeds: Brudenell Social Club - Friday 1 April
The Guardian: John Lydon at 60 A life in pictures
Billboard.com Steve Jones Article. Billboard will post a Q&A with Steve on 1st February
26th January

23rd January

21st January

YouTube. Glen Matlock with Phillip Rambow: Queen Bitch at Starman David Bowie Tribute (go to 4.00 mins)
18th January
Tributes to David Bowie at marathon London concert, including Glen Matlock
17th January

Enjoy some rare Sex Pistols / punk pictures from Linkoping:
punkostergotland.se/
The Professionals at the 100 Club October 2015 - managed on Allen & Heath's new dLive digital mixing system. Technical information from engineer Ben Hammond.
13th January
PUBLIC IMAGE LTD ANNOUNCE SUMMER 2016 UK / EUROPEAN TOUR
Tickets Pre-sale: Friday, January 15. General sale: Monday, January 18 See www.pilofficial.com for ticket links and info…
13th January
Jonesy's Jukebox now airs weekdays Monday to Friday.
Jonesy's Jukebox Audio 11 Jan 2016: Special guest Dave Grohl (remembering Bowie and Lemmy)

With Paul Cook & Johnny Chandler talking Stiff Records
11th Janaury

David Bowie RIP
"Sid Vicious" 1973
This glam era colour photo of a very young pre-punk 'Sid Vicious' taken in 1973, reportedly at a David Bowie gig.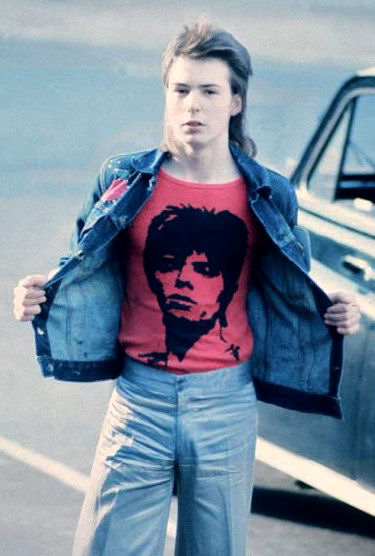 Glen Matlock:

"What a drag to wake to the news of David Bowie's passing. The guvnor of the cutting edge for so long. Go gently feller." @GlenMatlock
Don Letts' Record Box. Includes white label Anarchy In The U.K. [thanks Michael Bällstav]
Jonesy's Jukebox Audio 8th Jan 2016: Special guest Slim Jim Phantom
9th January
Vinyl Guide Update. France My Way 7" Promo Sleeve
8th January
Converse Launches Chuck Taylor Sex Pistols Collection
Sex Pistols Apparel Released With Matching Converse Sneakers

7th Janaury
4th January

Anarchy in the Year Zero:
The Sex Pistols, The Clash & The Class of '76
by Clinton Heylin (Route Books) Out 4th June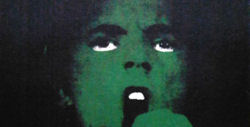 Press Release: "To be published on the 40th anniversary of one of the most significant gigs in British popular music history, when the Sex Pistols played the Lesser Free Trade Hall in Manchester. This is an account of a movement that not only changed the face of British music, but had a profound and lasting effect on the course of British culture as a whole.
Anarchy in the Year Zero is the story of the birth of Punk, with a capital P, in the only country where it was a mainstream movement: the UK; told entirely by eye-witnesses (Heylin included) whose words, then and now, have been held up to the light of history's hindsight.
This is also the story of the rebirth of Rock, by a bunch of bands who set out to deconstruct and destroy the form, on the island that largely invented it and reinvented it at least twice in the fifteen years before Punk.
And it is the story of the ex-Catholic, semi-Irish snot-nosed working class Cockney oik who dealt the final fatal blow to England's dreams of empire when he became a Rotten revolutionary.
But most of all it is the story of a handful of British youths who were inspired to raise their voice in song, and allow it to echo round the world.
It is a story that, till now, has only been told piecemeal: of one band blazing a trail gig by gig, convert by convert, to the pre-set agenda - not always adhered to - of a festish shop-owner until, within a single year, the whole island rocked to the sound of ANARCHEEE. "
www.route-online.com/
3rd January

VIVE LE ROCK Issue 32
2015 Reissues of the Year
No 2: The Complete Professionals

"Steve Jones & Paul Cook's post-Pistols band finally get the box set treatment they've deserved for years with a 3 CD round-up of all their studio recordings. It includes previously unreleased BBC session tracks & demos & a nice booklet. True Professionals."

Buy Complete Professionals