DAY BY DAY 1996, 2001 - 03, 2007
The God Save The Sex Pistols' exclusive guide to the reunion years
Researched and compiled by Phil Singleton and Herve Labyre
Artwork by Alex Poray and Stu Warwick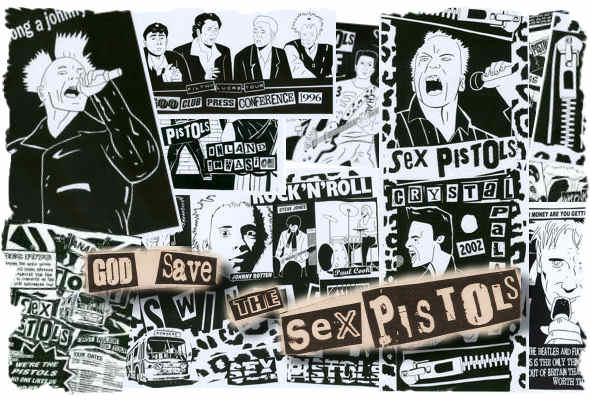 Unique full day by day chronology, with details of all known recordings of the Sex Pistols in action,
both audio and visual
---
Although I believe this feature to be the most accurate Sex Pistols Day By Day guide ever published, this feature is NOT definitive. Errors and omissions that may have occurred will make it obvious if an attempt is made to copy or adapt the above piece of work, for example, by publishing elsewhere and/or claiming authorship. Don't even think about ripping it off. You have been warned.
God Save The Sex Pistols ©2000 - 2010 Phil Singleton / www.sex-pistols.net. All rights reserved.
This feature is copyright to God Save The Sex Pistols and may not be reproduced without written permission.