BETTER LATE THAN NEVER
LP Bootleg
Better Late Than Never (Friends Of Vicious FOV 001)
Live, Birmingham, Bogarts 20th October 1976.

Side One. Anarchy In The UK / I Wanna Be Me / Seventeen / Satellite
Side Two. Substitute / Liar / No Feelings / No Fun / Pretty Vacant
Notes. Surfaced 2016. Swedish pressing. Limited to 50 copies. Wrap around sleeve available in green or yellow. Sleeve says 'Dedicated to Pauline' (of 'Bodies' fame).
'Rotten Quality' stamped on blank inner sleeve.
Includes insert with memories of the gig.
B-side side label has 'Not' stamped by hand above 'Side One' - two examples shown below.
Band listed as 'Sex Pistolz' on label & gig 'Bograts'.
Poor quality recording - John's vocals low in the mix.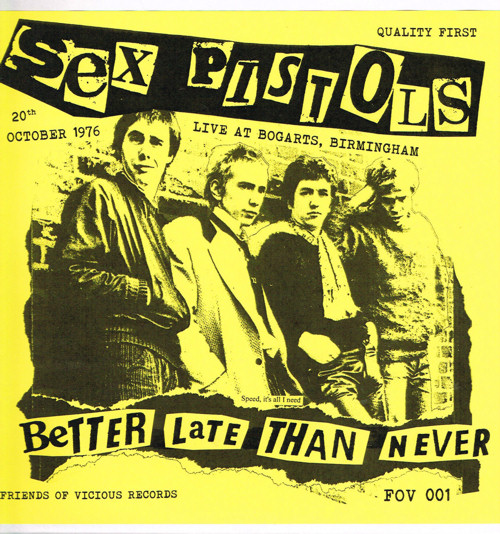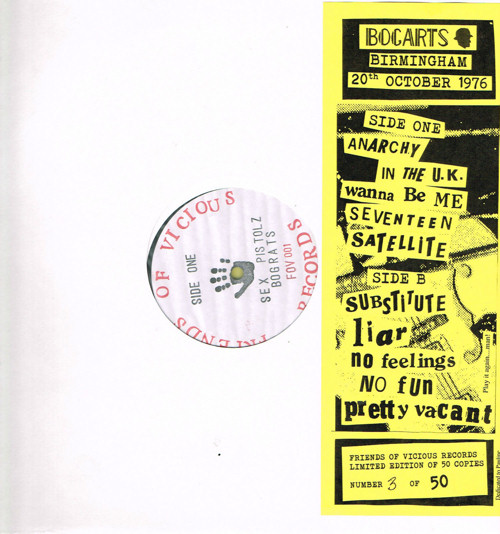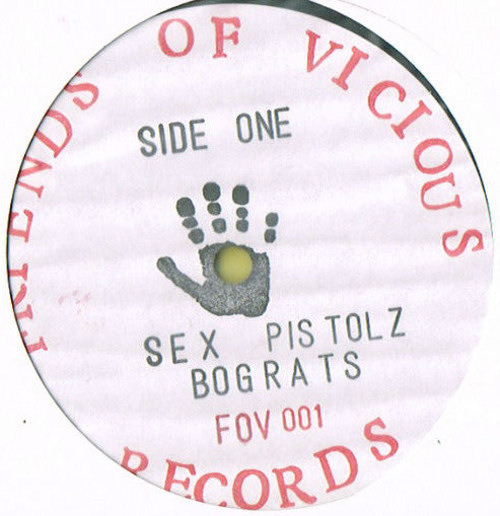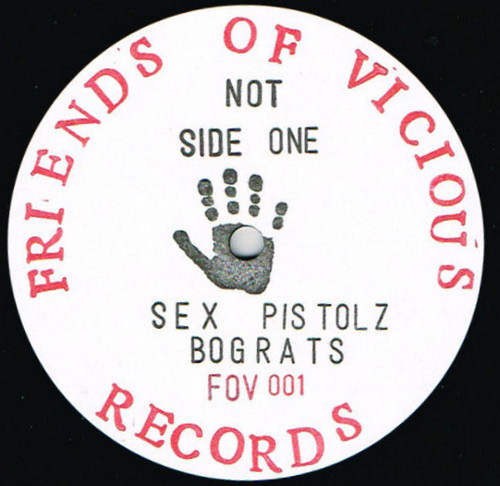 'Not' side one. Two examples above / below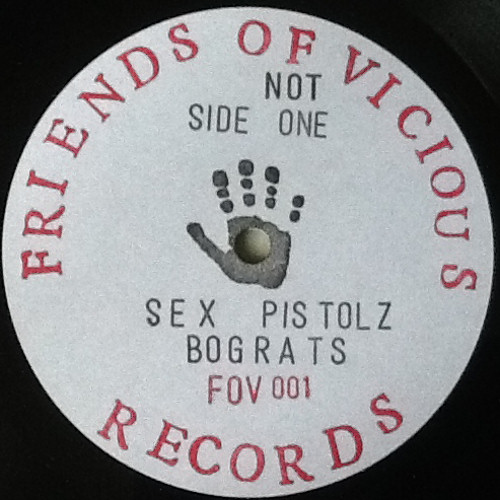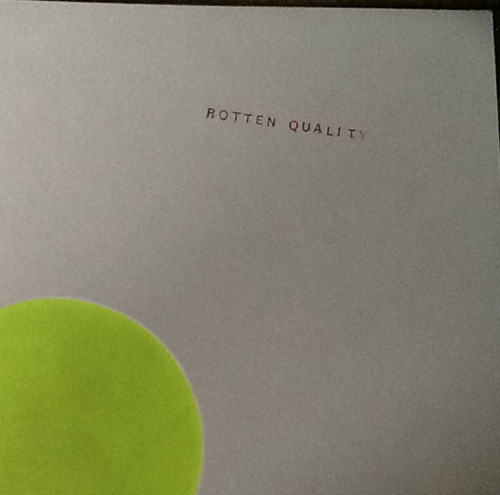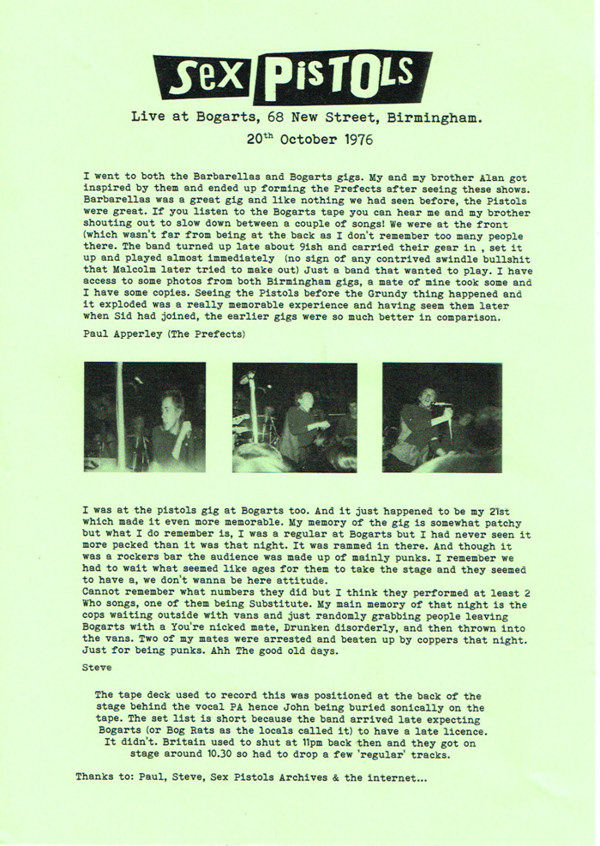 Special thanks to Tim Thwaites & Patrick (Paul) Lilienthal for scanning their collections for use in this feature.
---
Please e-mail any additions and/or corrections. God Save The Sex Pistols does not trade in bootlegs or anything else for that matter.
Please note: It is illegal to manufacture, distribute or sell bootleg or counterfeit recordings.
Bootleg vinyl pictured here is hereby merely documented. In no way are/were the administration team of this website involved in the manufacture, distribution or sale of these recordings. Bootlegs are illegal. Pressing and selling them is illegal.

God Save The Sex Pistols ©2016 Phil Singleton / www.sex-pistols.net. All rights reserved.
This feature is copyright to God Save The Sex Pistols and the author and may not be reproduced without written permission.