| | |
| --- | --- |
| SSHH: ISSUES Album Launch | |
Teenage Cancer Trust Project
The Box, Soho
5th September 2016
Band: SSHH, Zak Starkey, Glen Matlock, Paul Cook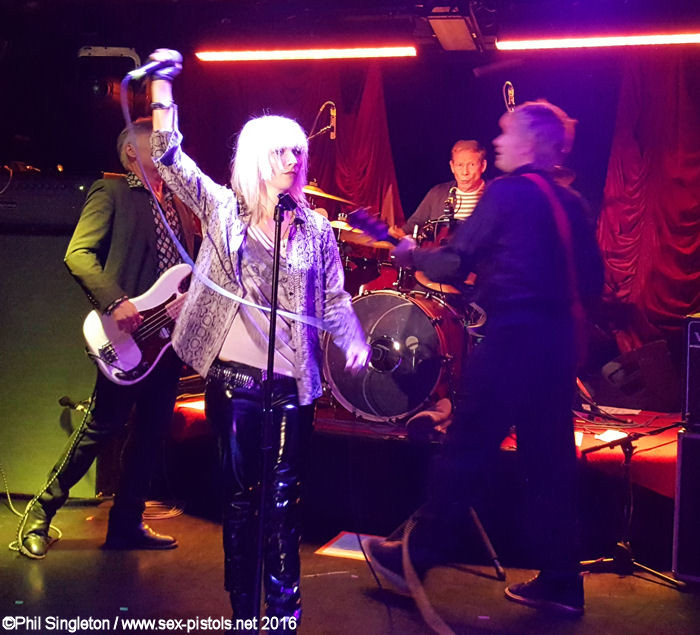 Some nights are special. This was better than special.

Zak Starkey is behind a magnificent fund raising project for the Teenage Cancer Trust. Available at the show were signed white vinyl copies of the new album by SSHH titled Issues, with all proceeds going to the Trust. It's a spectacular accomplishment. To realise the 11 tracks, Zak contacted musicians involved with the originals, and along with fabulous singer SSHH, breathed new life into a selection of his personal favourites.

For the show tonight, the Sex Pistols rhythm section of Glen Matlock & Paul Cook performed alongside Zak on guitar and the gutsy SSHH. The sassy seven song set kicked into life with an attitude-rich take on The Pretenders' Private Life, then bounced into a sultry, savvy One Way or Another. This was already shaping up to be a covers band extraordinaire.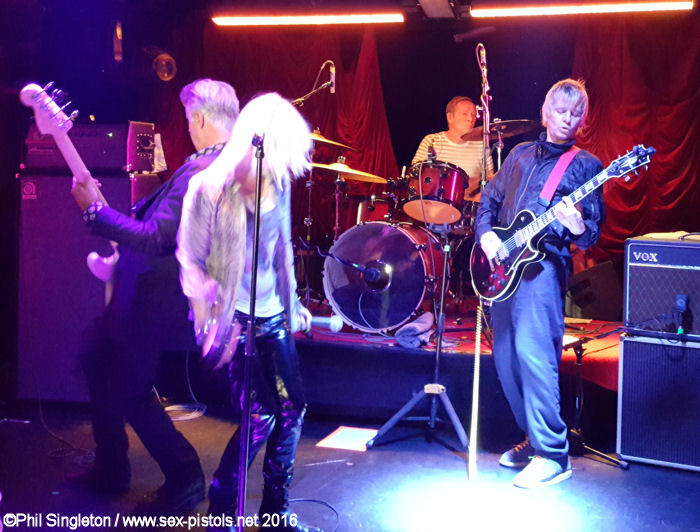 Zak's guitar playing took me by surprise - he's incredible. Maybe I shouldn't be too shocked - he was given his first lessons as a child by Marc Bolan. But still, he's something to behold. SSHH is a star on her own with her forthright swagger and rock 'n' roll delivery. Effortlessly able to command a rock song and work a crowd, Primal Scream's classic Shoot Speed Kill Light gave her ample licence to exude these qualities, belting out "Get yer rocks off!". The Stooges' Down On The Street, proved another gritty tour-de-force for SSHH, a sonic tsunami, while Steppin' Stone delved into that melting pot of 60s pop meets 70s punk.

Never Mind The Bollocks is Zak's favourite album, and Problems his favourite song from it. It was magnificent to witness the Pistol-pair rocking their own bone shaker in tandem with a live-wire Zak stretching the strings. Zak moves with an energetic gusto that lays bare his passion and love for the project, and the guitar. The set was brought to its climax with an epic rendition of All The Young Dudes, with guest backing vocals by Paul's daughter Hollie and singer/songwriter Billy Nichols. A rousing song for a rousing finale.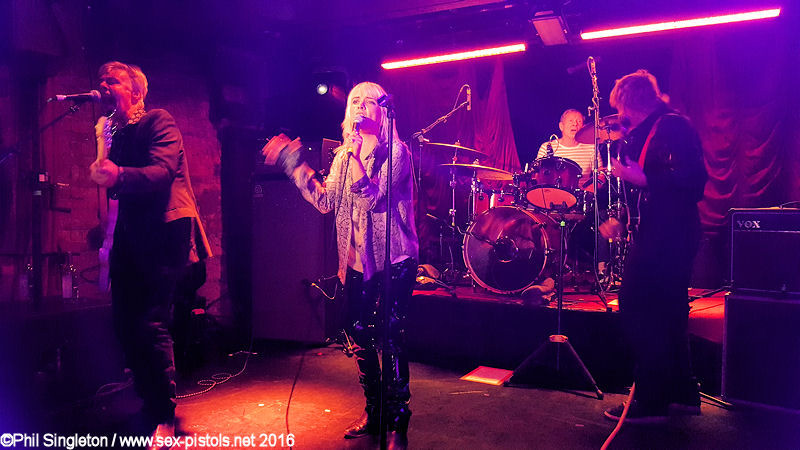 What a night! A mention for the venue, The Box, which boasted an incredible sound & ambience. This small Soho club is decked in interesting decor betraying another, risque side to its personality. Fittingly, for such surroundings, it was a fun show, relaxed yet exciting. A one-off that I was proud to have attended. Oh, and Ringo was there!

The album itself is ultra desirable and includes Problems, featuring Glen, Paul and Zak, and produced by Chris Thomas. Also, for punk rockers, no less than two Ruts tracks are included, Jah War and Babylon's Burning, both with Segs and Dave Ruffy. Let's not forget that something extra that permeates throughout: SSHH. And above all, let's never forget the Teenage Cancer Trust.


Review and pictures by Phil Singleton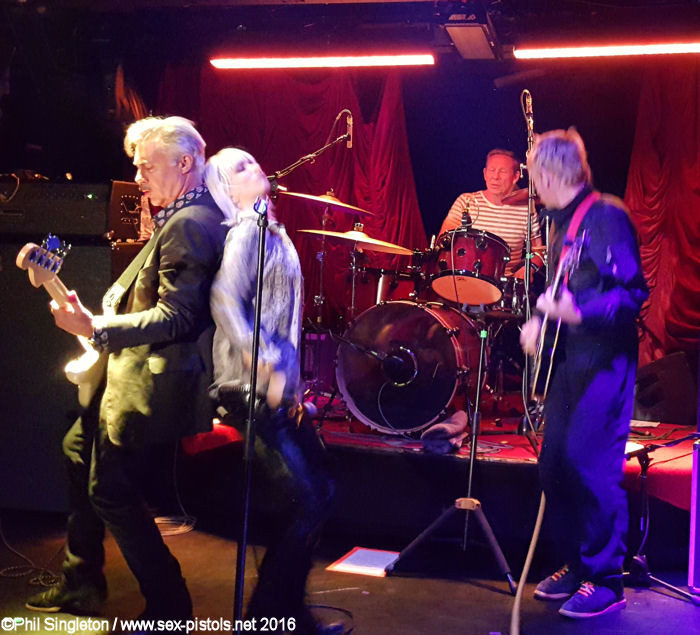 ---