THE VERY BEST OF
SEX PISTOLS
And We Don't Care
Nippon Columbia YX - 7247-AX
Released December 1979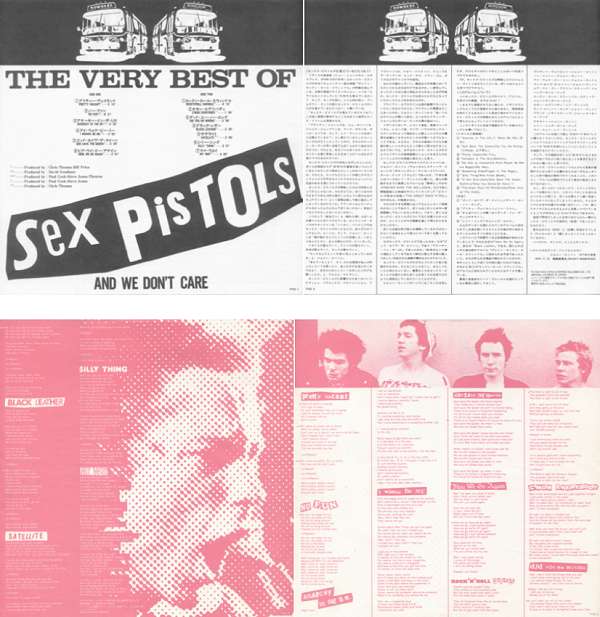 Notes. Two inserts were included. The first contained the history of the band, including post-spilt, right through to summer 1979. Although in Japanese, clues can be found in the text with references also appearing in English. The second insert included the lyrics to every song. However, the lyrics were transcribed by the Japanese and include many errors, many of side-splitting proportions.
Special thanks to Peter Reich for scanning his collection for use in this feature.

©Phil Singleton / www.sex-pistols.net 2000 - 2007
All rights reserved. Not to be reproduced without permission.
God Save The Sex Pistols ©Phil Singleton / www.sex-pistols.net 2007
---
Errors that may have occurred will make it obvious if an attempt is made to copy the above piece of work. Do not publish elsewhere and claim authorship. You have been warned.