NEVER MIND THE BOLLOCKS HERE'S THE SEX PISTOLS
liquid vinyl 'counterfeit'
Never Mind The Bollocks (Virgin V2086)

Notes. Counterfeit surfaced July 2017.
Origin seems to be Germany, possibly via Russia.
Number manufactured in single figures, possibly as low as 2.
The clear vinyl record contains a red/rust coloured liquid mixed with glitter. The liquid moves freely when the record is tilted. The colour shade varies depending on light and angle of view.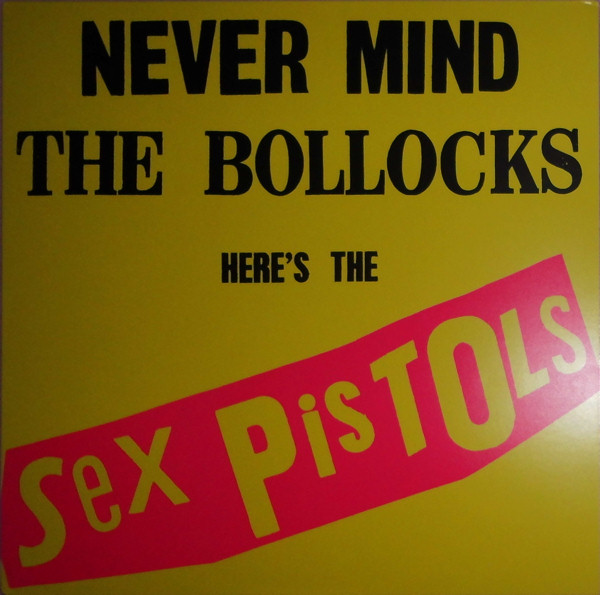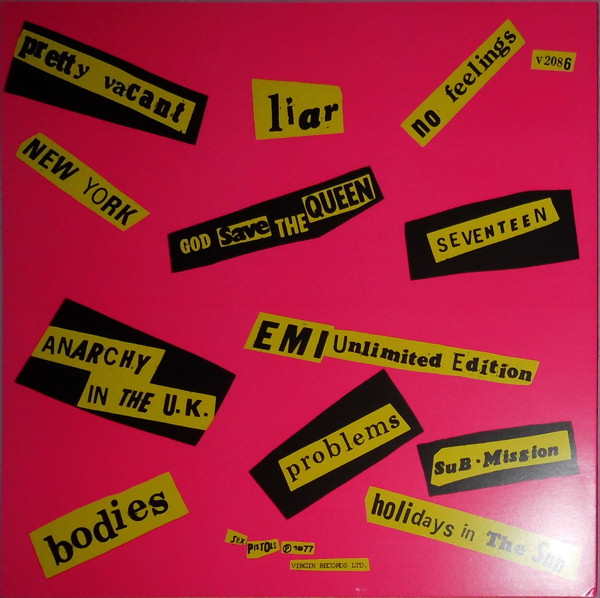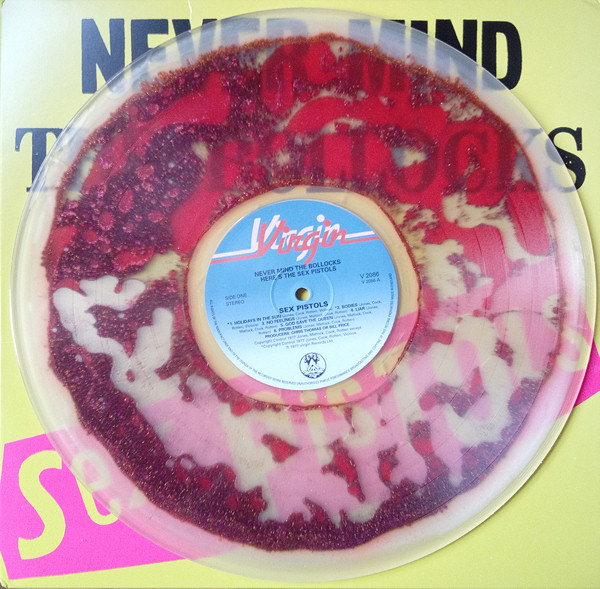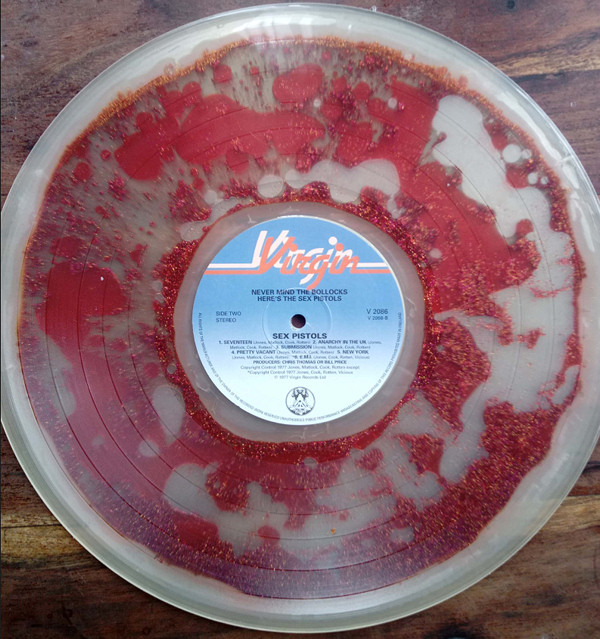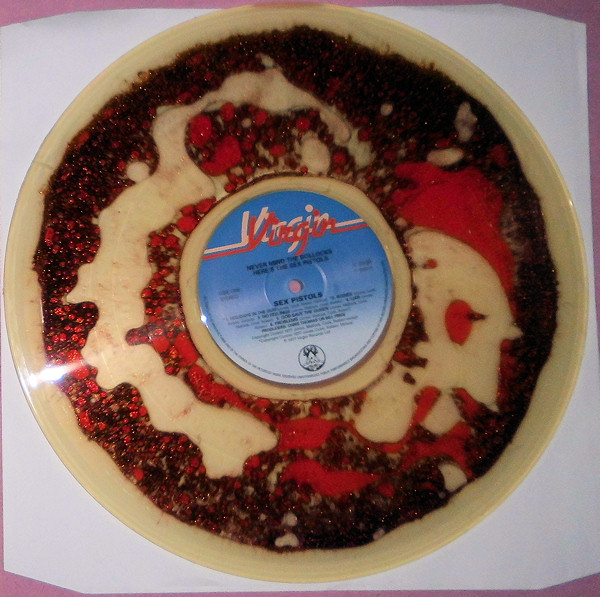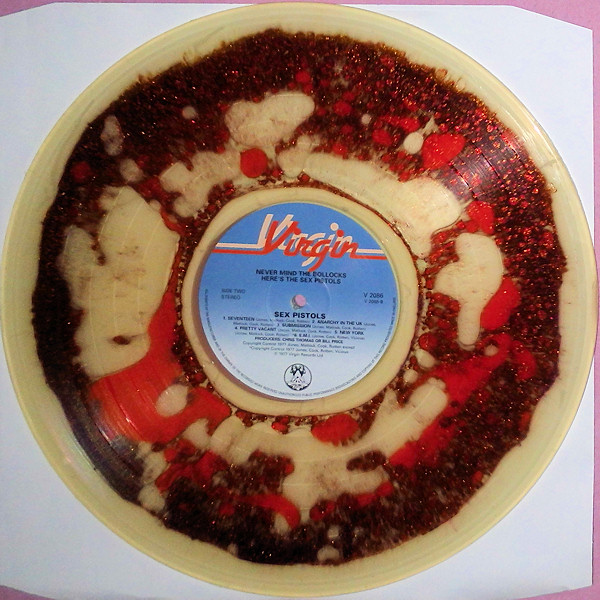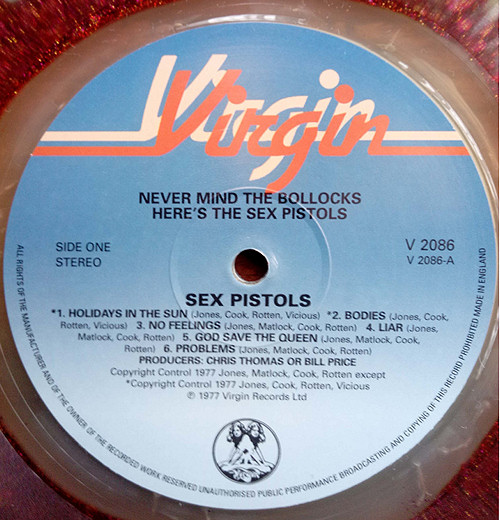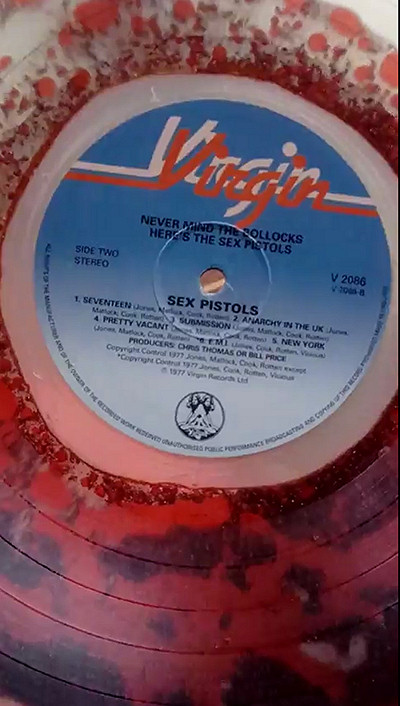 Special thanks to Gus Nicholson for the above images used in this feature.
---
Please e-mail any additions and/or corrections. We do not trade in bootlegs or anything else for that matter.

God Save The Sex Pistols ©2005 - 2017 Phil Singleton / www.sex-pistols.net. All rights reserved.
This feature is copyright to God Save The Sex Pistols and may not be reproduced without written permission.
Please note: It is illegal to manufacture, distribute or sell bootleg or counterfeit recordings.
Bootleg vinyl pictured here is hereby merely documented. In no way are/were the administration team of this website involved in the manufacture, distribution or sale of these recordings. Bootlegs are illegal. Pressing and selling them is illegal.