NEVER MIND THE BOLLOCKS HERE'S THE SEX PISTOLS
'WEST GERMANY'
coloured vinyl (blue) / first pressing labels counterfeit
Never Mind The Bollocks (Virgin 25 593 XOT)
Notes. Counterfeit surfaced April 2015.
West German first pressing style labels (but in black & white) and sleeve.
Black & white insert based on the inner sleeve of the US/Canadian release.
Run out groove etched with Virgin cat no. V2086.
3 coloured vinyls: Light blue, royal blue & red. 100 copies of each. The sound is crystal clear.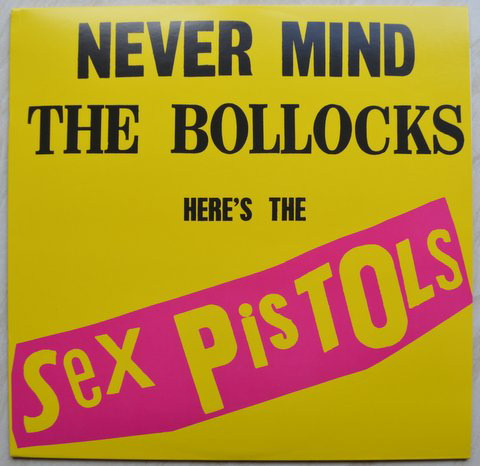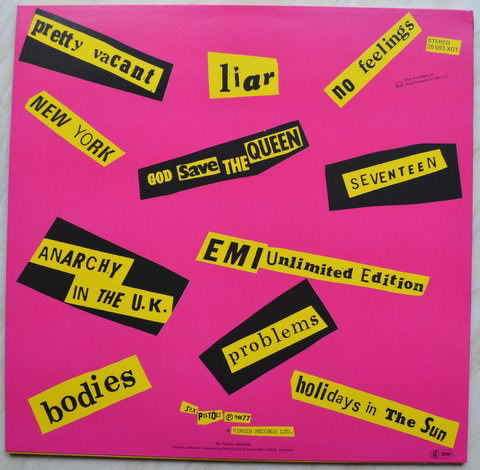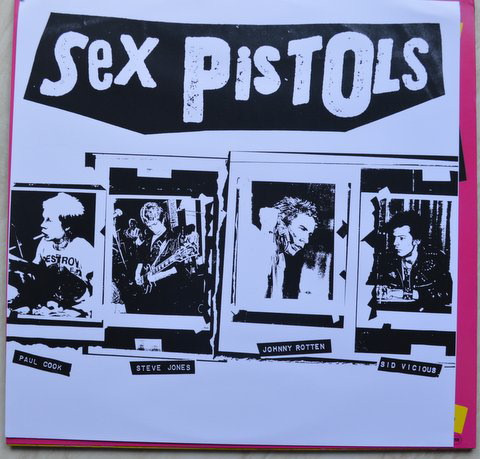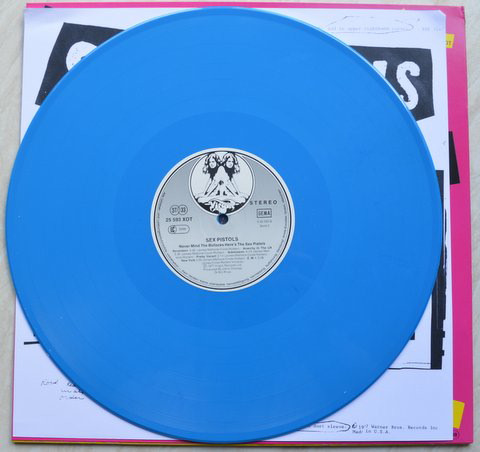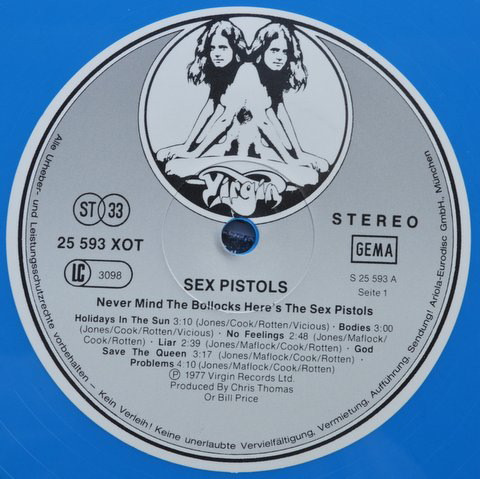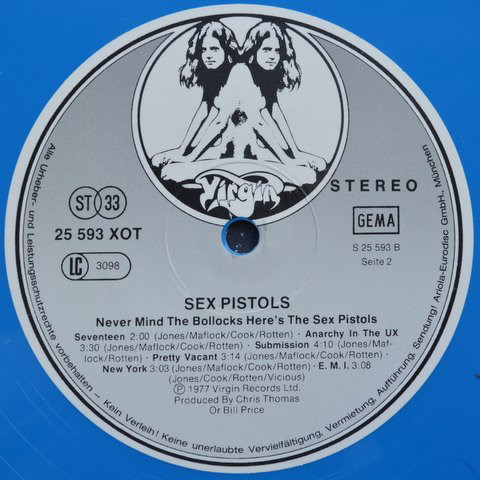 Red Vinyl Pressing >
NMTB Bootleg Guide >
Special thanks to wiLF for the above images used in this feature.
---
Please e-mail any additions and/or corrections. We do not trade in bootlegs or anything else for that matter.

God Save The Sex Pistols ©2005 - 2015 Phil Singleton / www.sex-pistols.net. All rights reserved.
This feature is copyright to God Save The Sex Pistols and may not be reproduced without written permission.
Please note: It is illegal to manufacture, distribute or sell bootleg or counterfeit recordings.
Bootleg vinyl pictured here is hereby merely documented. In no way are/were the administration team of this website involved in the manufacture, distribution or sale of these recordings. Bootlegs are illegal. Pressing and selling them is illegal.