Paul Cook Interview
The Professionals 1 2 3 EP Series

The Professionals are back with their first new material since What In The World; a set of three EPs released monthly, January to March 2020.

Paul Cook explains to Phil Singleton how the EPs came about and what to expect.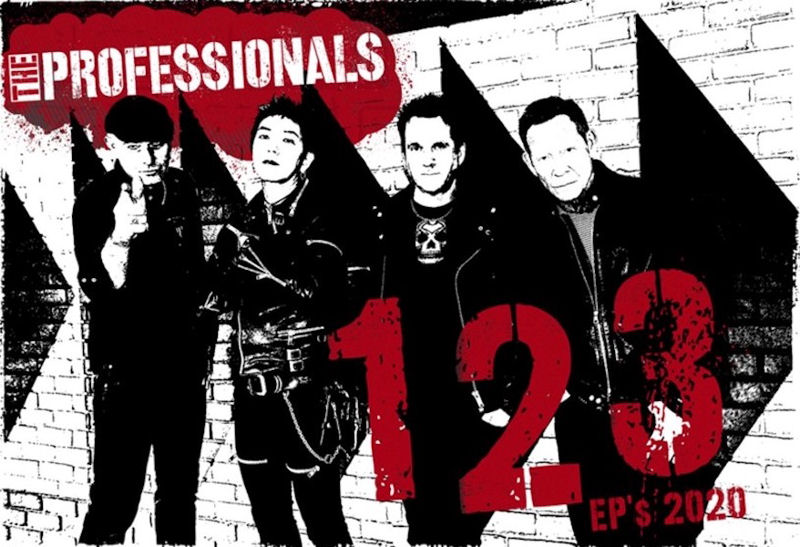 Phil: You mentioned in our chat a few months back you were considering putting out songs every few months and that's exaclty what you've done, starting with Kingdom Come.

Paul: We wanted to do something different, rather than waiting around to get an album together, which being realistic wouldn't be out for a while. What In The World's been out over 2 years so we thought let's do a series of EPs.

What inspired me was doing the EP with Gareth Proctor; Jonny Weathers' Sonic Assault. We put the EP out and that looked good. It seemed a pretty cool idea so I decided The Professionals could do something similar for a change. I just want to keep getting new stuff out, if it means EPs or whatever and hopefully still work towards a new album at the end of next year. But yes, keep the new tracks going and drip feed the audience. We're putting two new songs on the A-side and two live ones on the B-side. We'll be picking out the best live ones, some old some new, which sound pretty good.

Phil: The production is fantastic yet again.

Paul: We recorded the tracks at Zak Starkey's place in Henley like before - which is where the Kingdom Come video was done - and finished them at Dave Draper's in Worcester.

The second EP track is recorded, Curl Up & Cry, and we've just got to record the third, Twenty Twenty Vision. The other new studio track on the second EP will be Fade Away. We've a few others to go with Twenty Twenty Vision so we'll see which one works out the best.

We set the bar quite high with What In The World so we've got to keep the standard up song writing wise, it keeps us on our toes. We could churn out three or four chord songs all day long if we wanted to.

Phil: Kingdom Come would sound at home on What In The World. In fact, it inspired me to play the album again! It was a pleasant surprise as it doesn't repeat your other stuff but is very much modern day Pros. The boys have done a good job with the guitar. I enjoyed the backing vocals as well which are a part of the new Pros sound, and distinguish the old from the new. It certainly hits the spot.

Paul: I think we've moved along a little bit musically with the new songs compared to the album, but they're still gonna always sound like The Professionals. On the album we had a lot of guests but this time we've got a band together and we can do it all ourselves.

We're happy with the overall package. The I 2 3 idea was mine and Tom's. It worked out nicely, obviously there's the 1 2 3 track itself. We've got Tom's stained glass window work in there as well. Tom worked with the design guy Rich Jones and that was the first thing they came up with, and we said perfect, leave it alone, it's great!

We've had a few teething problems with the cost of the postage but we're sorting that out, it's been beyond our control. We didn't realise all the pricing, we didn't set it, but we're looking to re-arrange that for those that bought the full package.

Watch the Kingdom Come Video

---
1 2 3 EPs
10th January: EP 1. Kingdom Come / Reality / 1, 2, 3 (Live Vintage TV) / Rewind (Vintage TV)
14th February: EP 2. Curl Up & Cry
13th March: EP 3. Twenty Twenty Vision
EPs available to pre-order on ltd edition 10" coloured vinyl & CD , T-shirt & screen printed poster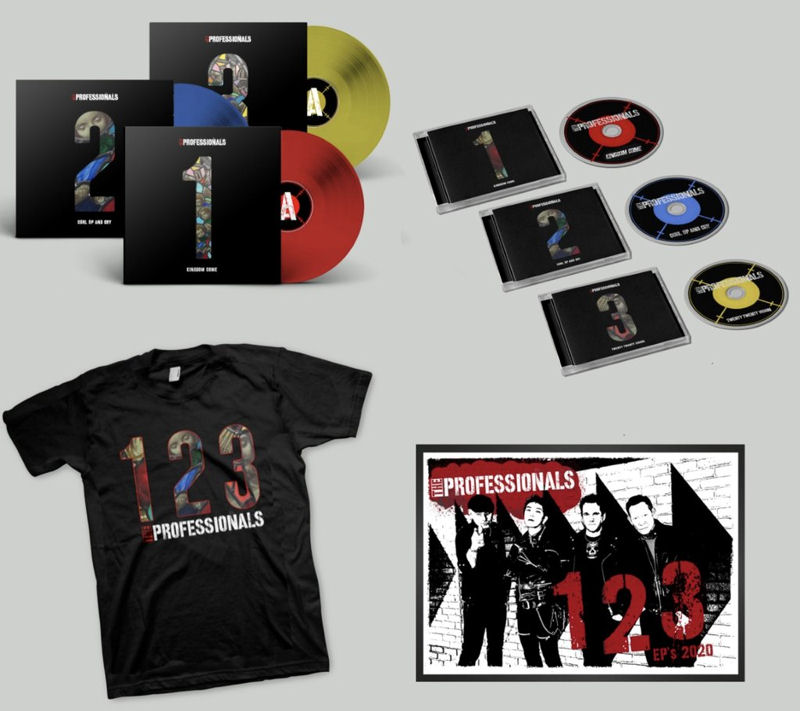 ---
Special thanks to Paul Cook

©Phil Singleton / cookandjones.co.uk / www.sex-pistols.net 2019
All rights reserved. Not to be reproduced without permission.
God Save The Sex Pistols / Kick Down The Doors ©Phil Singleton / cookandjones.co.uk / www.sex-pistols.net 2019