NEVER MIND THE BOLLOCKS HERE'S THE SEX PISTOLS
FRANCE / BELGIUM / GLITTERBEST
Barclay 940 553. Version 2
- sleeve and labels.
Never Mind The Bollocks, Here's The Sex Pistols (Barclay 940 553)
Notes. 11 track pressing. The second first pressing.
This is the only version not to list "Produced by Chris Thomas and Bill Price."
Made in France and distributed in France and Belgium.
Sleeves vary; some are yellow / red, others are yellow / pink. The "A" on the rear sleeve is in two different fonts depending on the colour scheme.
Like the Made In Belgium pressing, the label states "Never Mind The Bollocks It's The Sex Pistols."
Matlock mis-splet Mattlock on labels.
Side A. Holidays In The Sun / Liar / No Feelings / God Save The Queen / Problems
Side B. Seventeen / Anarchy In The U.K. / Bodies / Pretty Vacant / New York / E.M.I.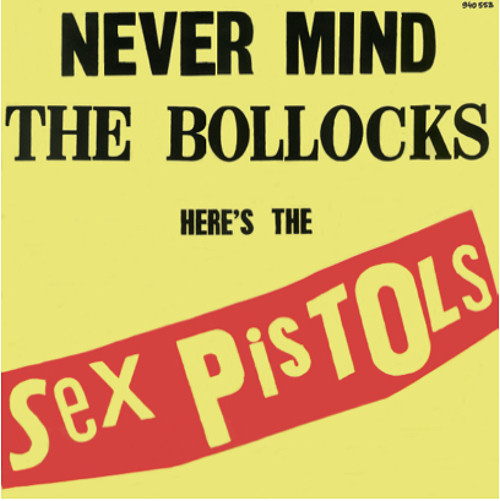 Yellow / red front.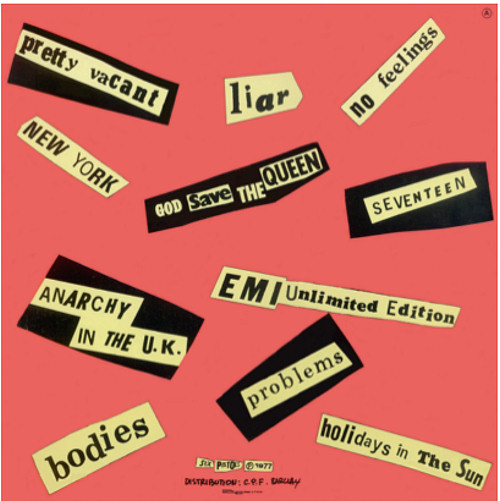 Yellow / red rear.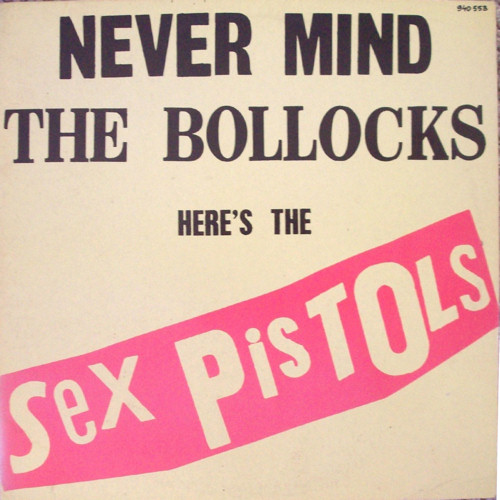 Yellow / pink front (with tiny - but many - black ink spots on cover)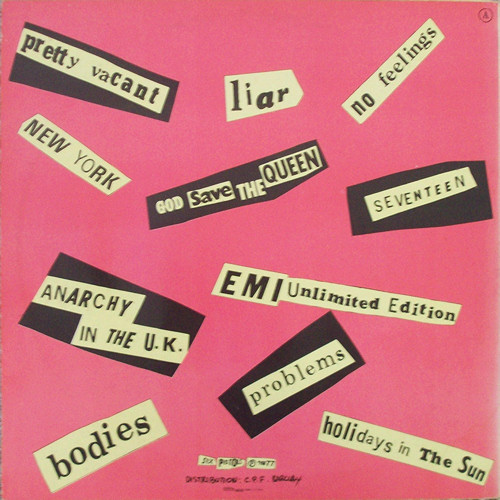 Yellow / pink back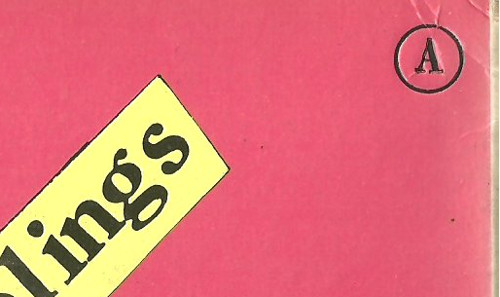 Close-up of yellow / pink sleeve with different "A" font.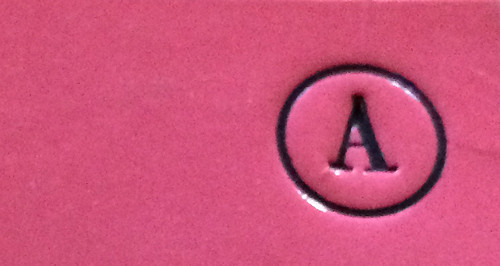 'A' stamped into the sleeve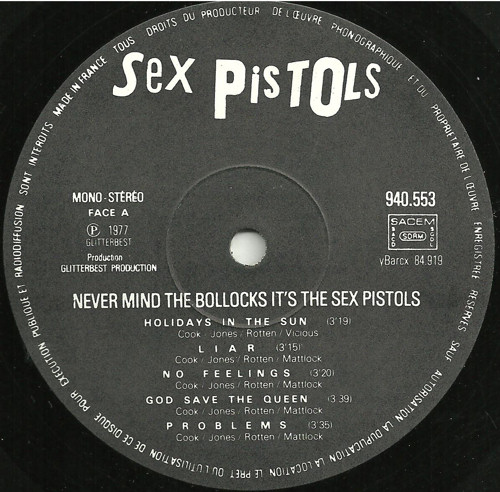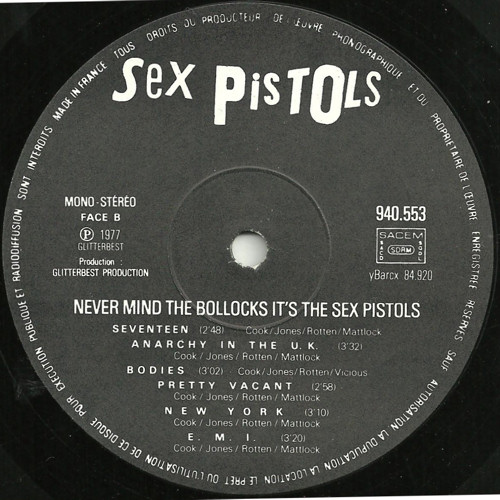 Special thanks to Peter Reich and Russ T for scanning their collections for use in this feature.
©Phil Singleton / www.sex-pistols.net 2011
All rights reserved. Not to be reproduced without permission.
God Save The Sex Pistols ©Phil Singleton / www.sex-pistols.net 2011
---
Although every attempt has been made to ensure the following listings are as accurate as possible, errors may have occurred. Please e-mail any additions and/or corrections.
Errors that may have occurred will make it obvious if an attempt is made to copy the above piece of work. Do not publish elsewhere and claim authorship. You have been warned.