NEVER MIND THE BOLLOCKS HERE'S THE SEX PISTOLS
WEST GERMANY
correct 12 track pressing
- sleeve and labels.
Never Mind The Bollocks, Here's The Sex Pistols (Virgin 25 593 XOT)
Released October 1977
Notes. 12 track pressing with standard UK track listing. The sleeve and labels are identical to the West German first pressing, including the errors; Anarchy in the UX, Matlock mis-spelt Maflock, and EMI incorrectly crediting Vicious as co-writer. Spine reads "Never Mind The Bollocks Here ARE The Sex Pistols".

It would seem that after 3 failed attempts, the West German NMTB was correctly pressed. The first major difference to the other editions is that there are actually 12 tracks on the record, and the tracks are in the correct order as stated on the labels.
Also, the matrix etchings are 25593 A - 2/77S and 25593 B-2/77S - this is different from the first German pressing where the A-side matrix is 25593 A - 1/77S - and also different from the first mis-press where the B-side is 25593 B-1/77S.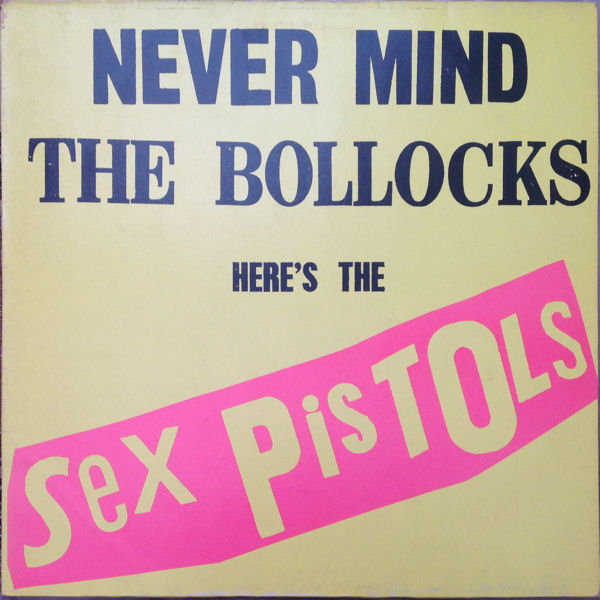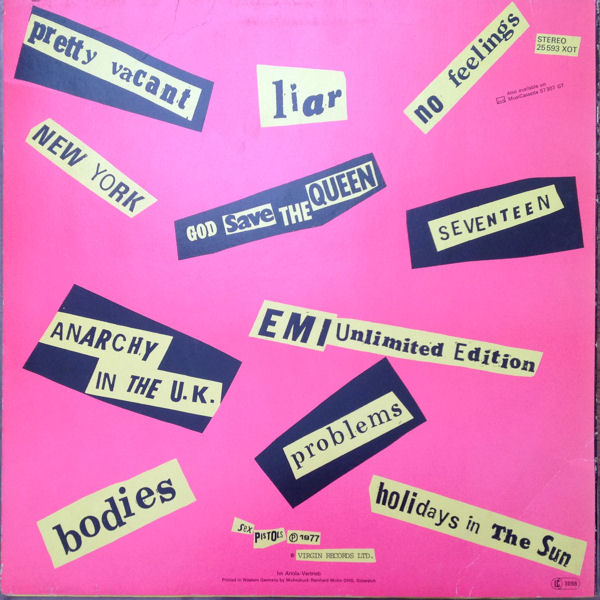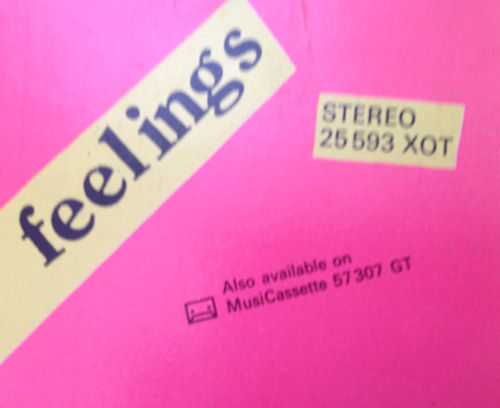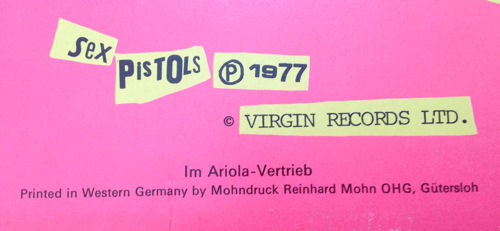 Rear sleeve details


Spine detail "Never Mind The Bollocks Here ARE the Sex Pistols'"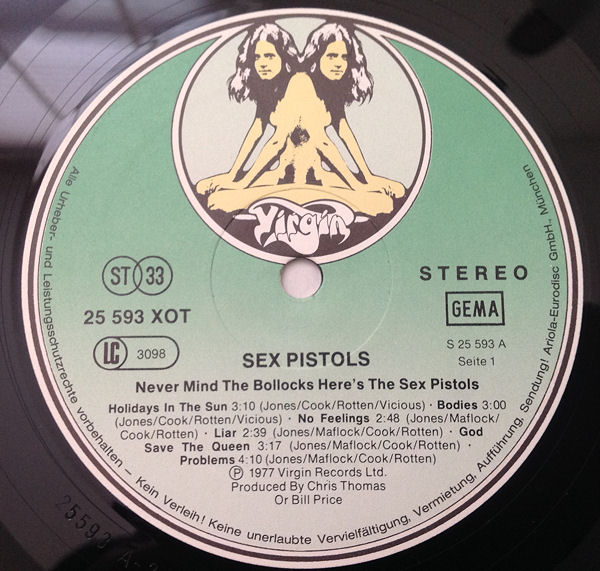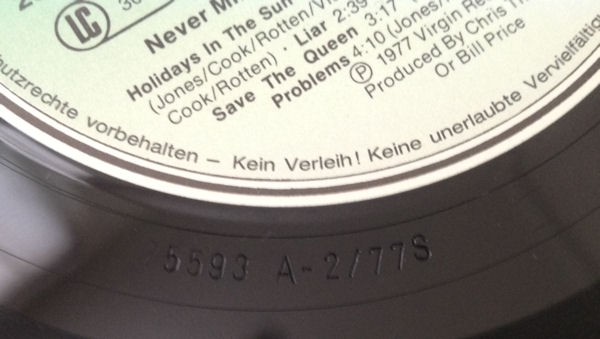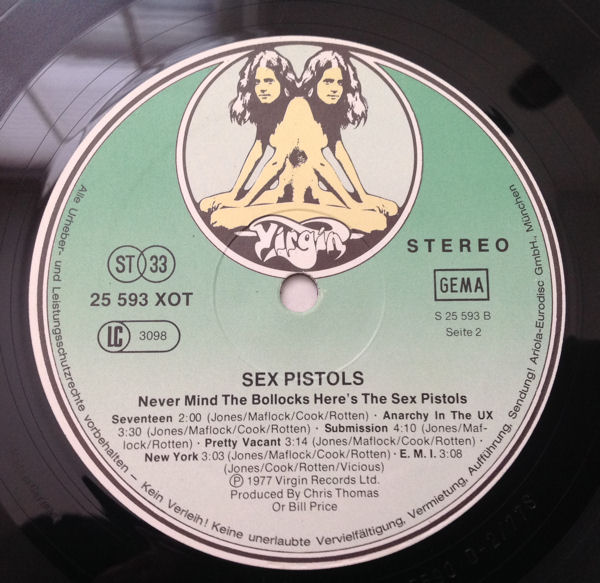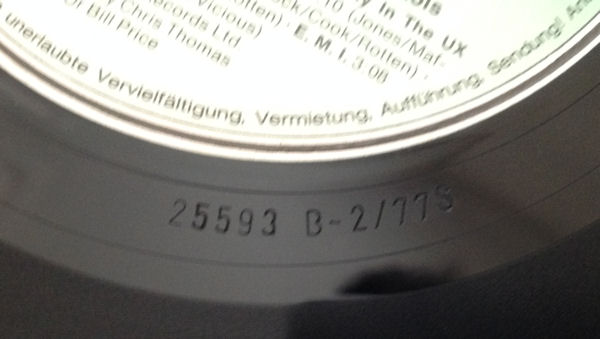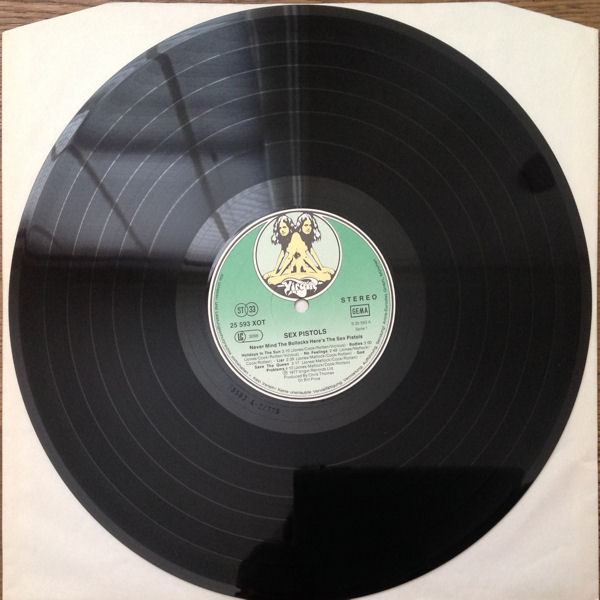 Special thanks to Rob Crangle for scanning his collection for use in this feature.
©Phil Singleton / www.sex-pistols.net 2020
All rights reserved. Not to be reproduced without permission.
God Save The Sex Pistols ©Phil Singleton / www.sex-pistols.net 2020
---
Although every attempt has been made to ensure the following listings are as accurate as possible, errors may have occurred. Please e-mail any additions and/or corrections.
Errors that may have occurred will make it obvious if an attempt is made to copy the above piece of work. Do not publish elsewhere and claim authorship. You have been warned.