WINTERLAND CONCERT
Double LP Bootleg
Winterland Concert (New Star)
Surfaced February 2016.
Notes. Double vinyl LP.
Although this concert has been bootlegged countless times over the years, this 2016 release is arguably the best of the lot.
The concert is spread over 3 sides & the soundcheck is on side 4.
Side One. God Save The Queen / I Wanna Be Me / Seventeen / New York / EMI
Side Two. Belsen Was A Gas / Bodies / Holidays In The Sun / Liar / No Feelings
Side Three. Problems / Pretty Vacant / Anarchy In The USA / No Fun
Side Four. Belsen Was A Gas / Pretty Vacant / Problems / No Feelings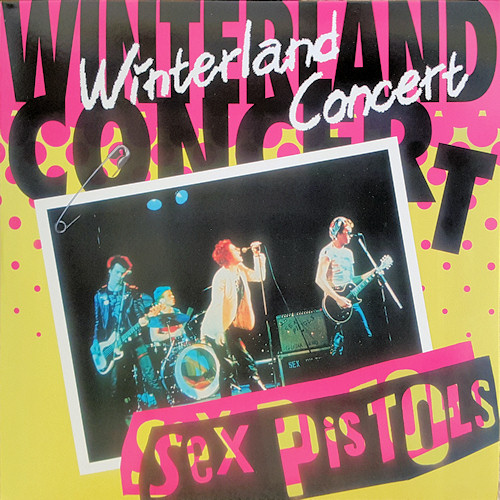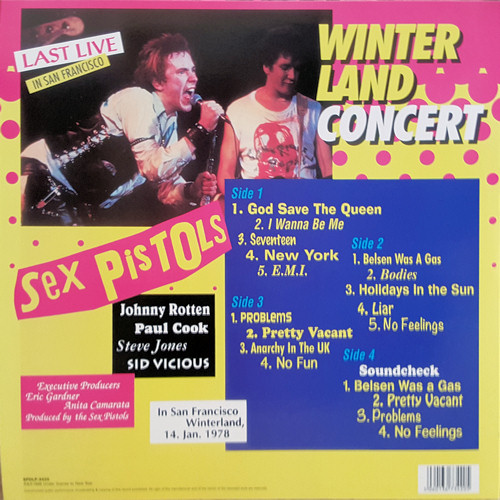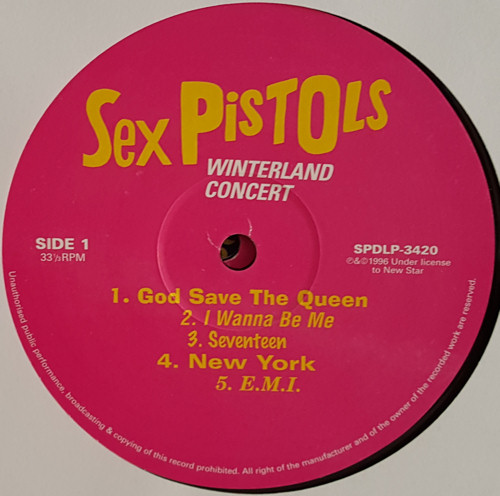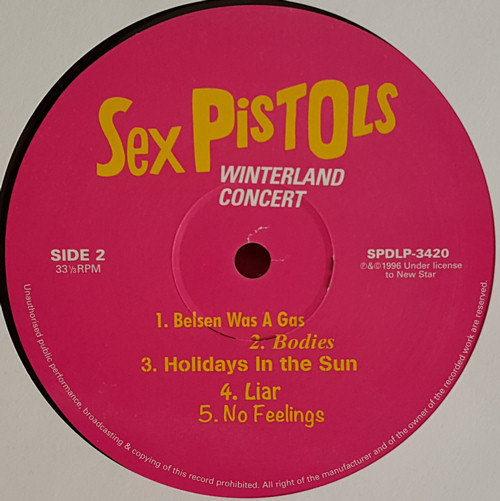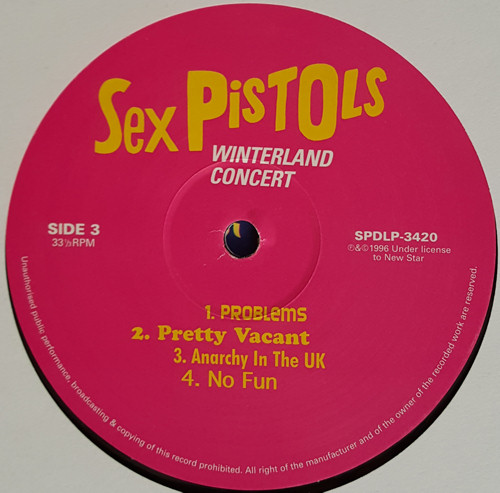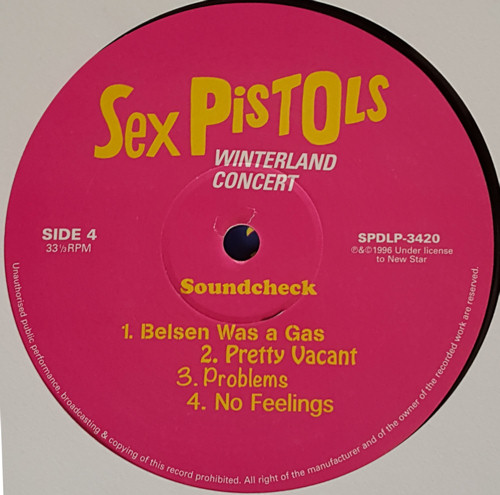 Special thanks to Tim Thwaites for scanning his collection for use in this feature.
---
Please e-mail any additions and/or corrections. God Save The Sex Pistols does not trade in bootlegs or anything else for that matter.
Please note: It is illegal to manufacture, distribute or sell bootleg or counterfeit recordings.
Bootleg vinyl pictured here is hereby merely documented. In no way are/were the administration team of this website involved in the manufacture, distribution or sale of these recordings. Bootlegs are illegal. Pressing and selling them is illegal.

God Save The Sex Pistols ©2016 Phil Singleton / www.sex-pistols.net. All rights reserved.
This feature is copyright to God Save The Sex Pistols and the author and may not be reproduced without written permission.