PUNK IS NOT DEAD
Compilation: UK Subs / Sex Pistols / Sid Vicious
LP Unofficial / Bootleg
Punk Is Not Dead (No F***** Records NO 1845)
Unofficial / Bootleg Compilation.

Side One. UK Subs: Dirty Girls / Organised Crime / Waiting For The Man / Teenage / Limo Life / Warhead / Bomb Factory / Tomorrow's Girls (live) / Sensitive Boys (Rehearsal Room) / I Don't Need Your Love (Rehearsal Room)
Side Two. Anarchy In The UK / I Wanna Be Me / Substitute / Satellite Kid / New York / Search and Destroy (Sid Vicious) / I Wanna Be Your Dog ("Rehearsal Room" - Sid Vicious) / Chatterbox ("Rehearsal Room" - Sid Vicious) / My Way ("Rehearsal Room" - Sid Vicious)

Notes. Released summer 2017 EU LP. 180g yellow vinyl. Sound quality is good, but nothing rare included on either side, either UK Subs (taken from "Demonstration Tapes" LP) or Pistols (Dave Goodman live recordings) / Sid (live Max's Kansas City).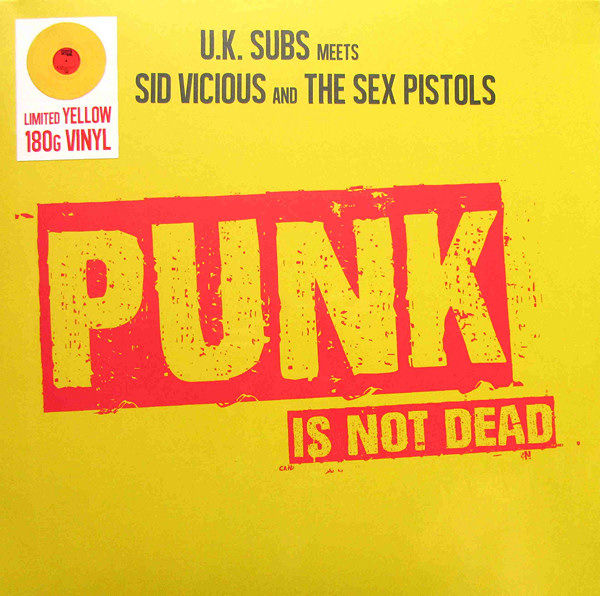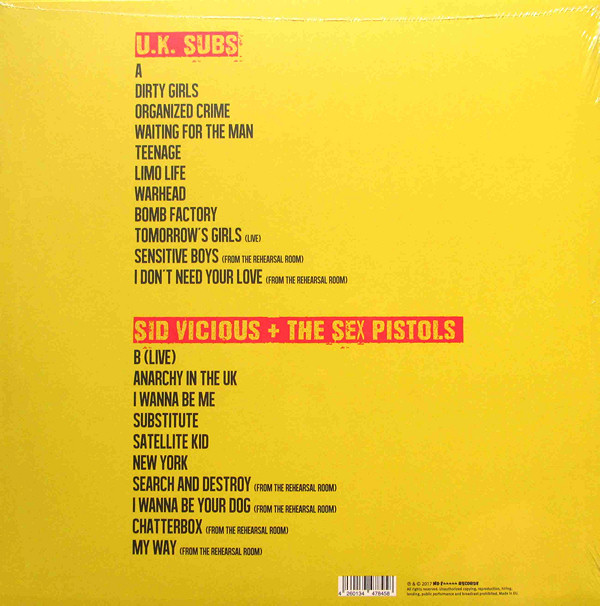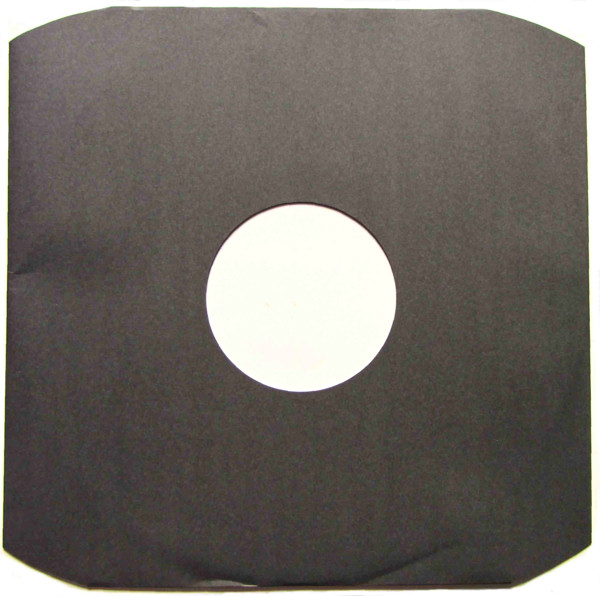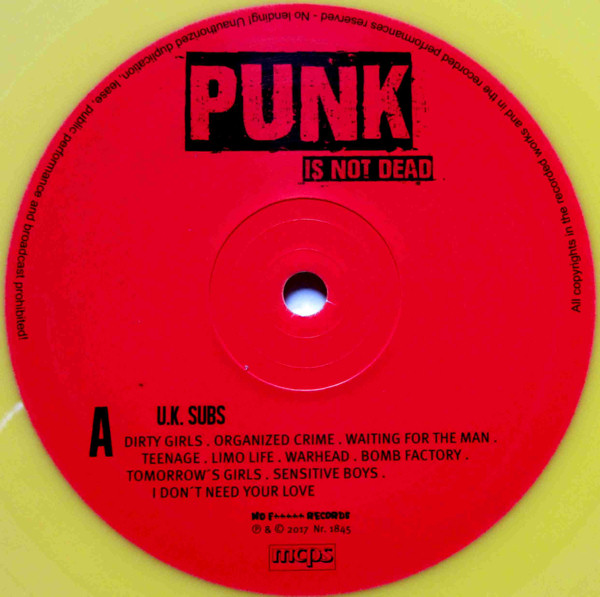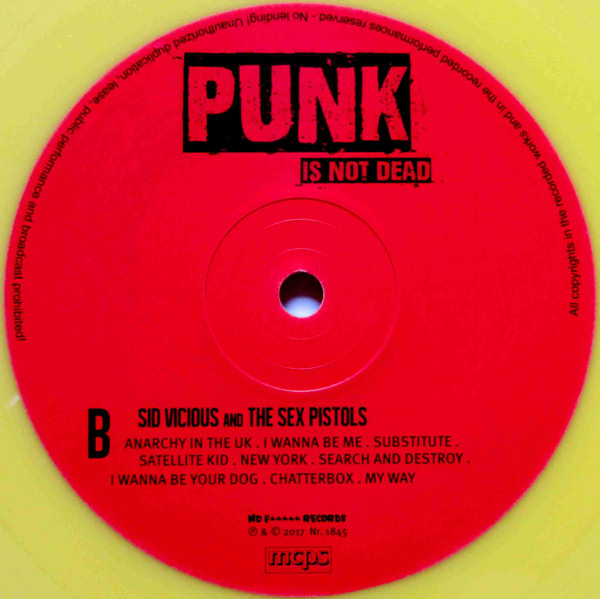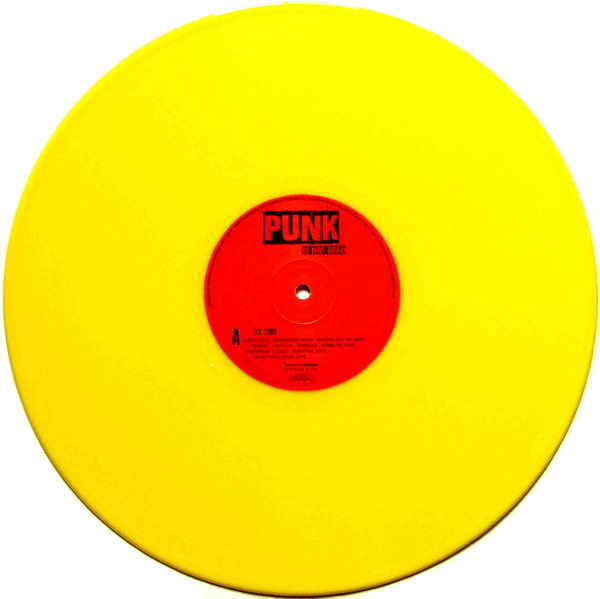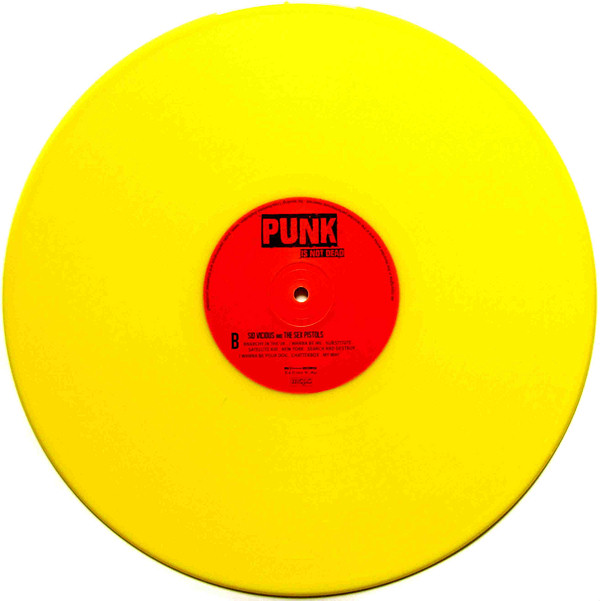 Special thanks to Patrick Lilienthal for scanning his collection for use in this feature.
---
Please e-mail any additions and/or corrections. God Save The Sex Pistols does not trade in bootlegs or anything else for that matter.
Please note: It is illegal to manufacture, distribute or sell bootleg or counterfeit recordings.
Bootleg vinyl pictured here is hereby merely documented. In no way are/were the administration team of this website involved in the manufacture, distribution or sale of these recordings. Bootlegs are illegal. Pressing and selling them is illegal.

God Save The Sex Pistols ©2017 Phil Singleton / www.sex-pistols.net. All rights reserved.
This feature is copyright to God Save The Sex Pistols and the author and may not be reproduced without written permission.