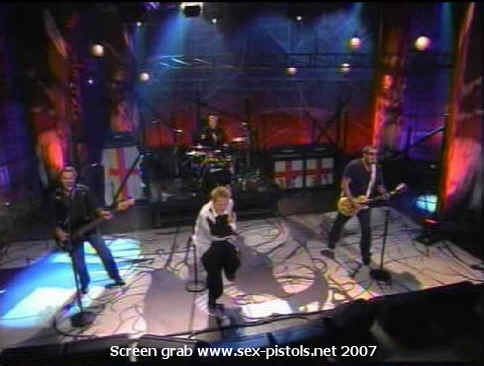 The Pistols on last night's "Tonight show with Jay Leno" did a great performance of Anarchy in the UK. It was musically very tight and the band seemed to be enjoying it! All the band members looked good and ready to hit the road for their upcoming UK appearances.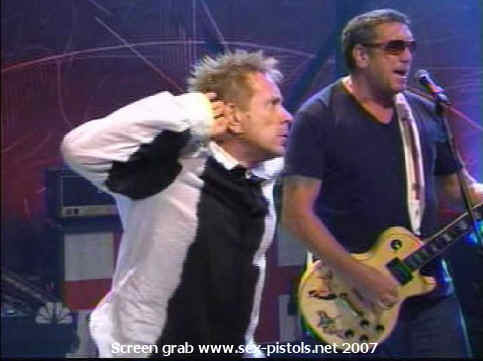 John pretty much kept to the original lyrics with some ad libs and shouted out comments to Republican guest Ron Paul about "getting out of Iraq" with John waving his arse at him. It was all fun and games though as John shook his hand and the end of the show.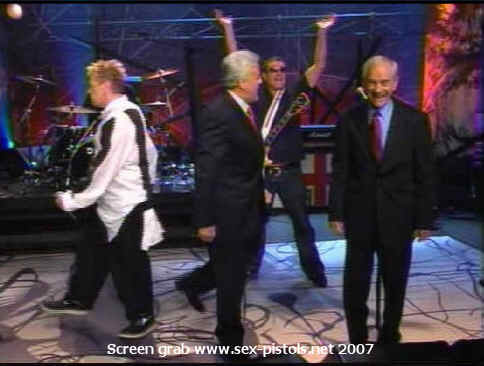 The Pistols performance of Anarchy can be seen here: http://www.nbc.com/.
Outside the US click here
Review by Shonie 31st October 07 for www.sex-pistols.net
Screen grabs taken for www.sex-pistols.net
Images©nbc
The Late Late Show With Craig Furguson >
Holidays In The Sun 2007 Index
Feature ©www.sex-pistols.net 2007. All rights reserved. Not to be reproduced without permission.
God Save The Sex Pistols ©2007 Phil Singleton / www.sex-pistols.net.