To commemorate what would have been Sid's 50th birthday, God Save The Sex Pistols presents a selection of photographs, record sleeves, posters and cuttings. All the images are from the time after the Sex Pistols' split in January 1978, and illustrate the fascination surrounding Sid Vicious.
Page Seven
C'mon Everybody & French Heritage 12"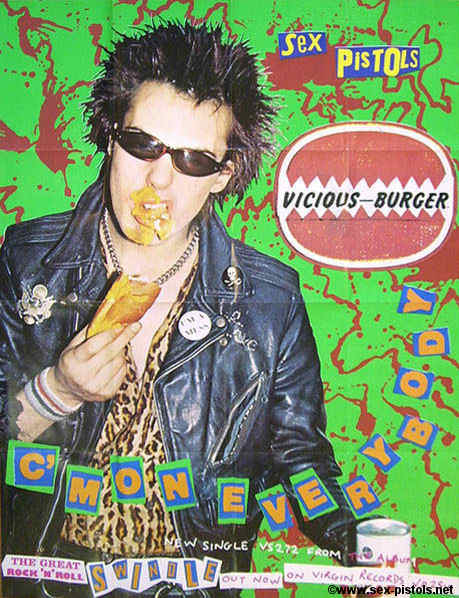 C'mon Everybody poster July 1979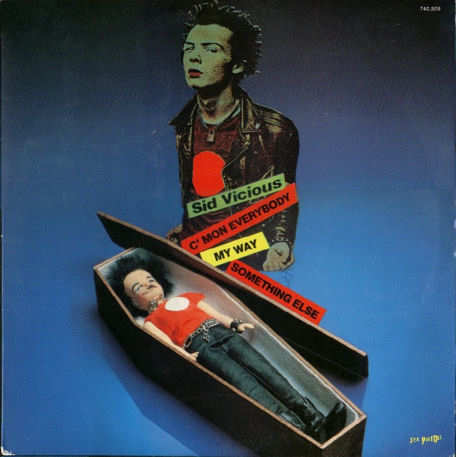 French 12" Sid Vicious: Heritage. My Way / Something Else / C'mon Everybody March 1979
---
God Save The Sex Pistols ©Phil Singleton / www.sex-pistols.net 2007
All rights reserved. Not to be reproduced without permission.