To commemorate what would have been Sid's 50th birthday, God Save The Sex Pistols presents a selection of photographs, record sleeves, posters and cuttings. All the images (apart from Nancy, Sid, Dee Dee below - 25th December 77) are from the time after the Sex Pistols' split in January 1978, and illustrate the fascination surrounding Sid Vicious.
Page Three


Sid & Nancy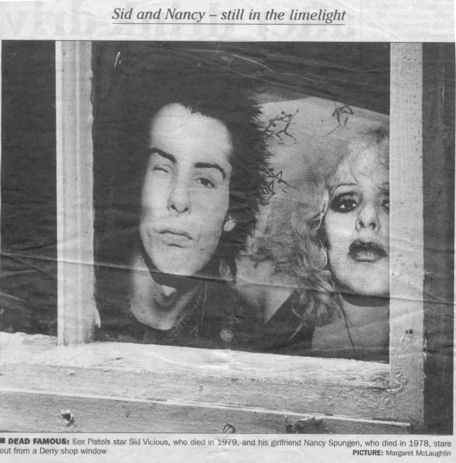 Picture appeared in Irish News 29th April 2005
Caption: Sid Vicious and Nancy Spungen stare out from a Derry shop window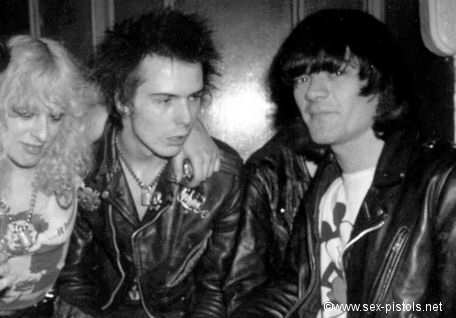 Nancy, Sid, Dee Dee
Special thanks to Joe Donnelly for Irish News cutting.
---
God Save The Sex Pistols ©Phil Singleton / www.sex-pistols.net 2007
All rights reserved. Not to be reproduced without permission.