Glen Matlock

in conversation with Phil Singleton
18th August 2010
2010 is proving to be an unforgettable year for Glen.
The mixed emotions of the early part of the year (the historic and poignant Rich Kids show in January and Steve New's subsequent sad passing) contrast with three feel good projects which have followed during the summer months and point towards further exciting times ahead.
The acclaimed one-off group The Silver Machine, the much anticipated return of The Faces, and a brand new Philistines album, have all given Glen plenty of reasons to be upbeat.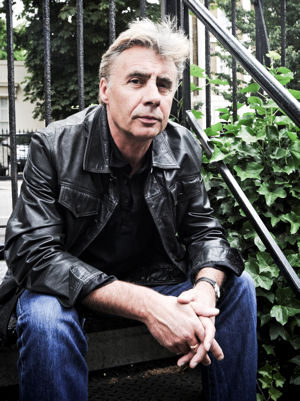 Phil: Is it Silver Machine or The Silver Machine?
Glen: I think it should be The Silver Machine. It was billed as Silver Machine, but the jury is out on that one.
So how did that come about?
Bobby Gillespie phoned me up. Andrew Innes also lives around the corner from me. I bump into him because his kids go to school nearby. They asked if I was up for doing the 1234 Shoreditch Festival. I thought yes, I wouldnít mind playing with these guys because I played on one of Primal Screamís records, Medication (Vanishing Point album), which they never paid me for, the bastards!! But I did get a gold disc for it!
They are people I see out and about and have a chat to. They turned up in force to see the Rich Kids in January which was nice of them, and sent flowers to Steve Newís funeral. I also know Zak Starkey, he lives just around the corner; heís normally just finishing jogging by the canal when Iím sat on the bench having a cigarette. I thought it would be nice to play with him. It was just a fun thing. We all came off saying we wouldnít mind doing another one. Maybe we will, thereís a possible offer of a show in New York.
How did you decide on the songs you were going to play?
They had already decided they were going to play garage punk songs. When they told me I said fine, I like all those songs, they are no brainers really. I made a couple of suggestions such as I Wish You Would, which Bowie did on Pin Ups. The Yardbirds did it as well.
Barrie Cadogan, the second guitarist in Primal Scream, is someone I knew around. He used to work in a guitar shop, and is a really good guitarist. In music, certain strands of people know one another and itís good to do something with someone that youíve known for years but never worked with. Thatís why I did Slinky Vagabond with Clem Burke. Iíd never actually played with him until that came about. Whether thatís going to happen again I donít know, but it was great to play with Clem, Earle Slick, and Keanan Duffty.
The guy who put the 1234 Shoreditch Festival on, Sean McClusky, he was stuck for a headline band, and it was a bit of a favour for him as well.
Moving on to The Faces. Itís already begun....
ďItís all over nowĒ as The Faces said!
No itís not, itís only just beginning! You must be delighted with the response youíve had in the media and from fans?
Itís been fine. There were a lot of people who were anti-Mick Hucknall. I think most of those who have actually seen him do it have had to eat humble pie, no pun intended. Heís been pretty good. The fact is, Rod Stewart isnít going to do it, wasnít going to do it, isnít going to do it just now Ė I donít know Iím not party to that Ė and Mick Hucknall is a damn fine soul singer. Heís not a bad bloke; heís from a different strand of pop music, but so what? Itís only singing. Heís as much a fan of The Faces as I am. He had a poster of The Faces on his wall when he was 11, and I had a poster on my wall when I was about 14, Iím a little bit older than him. Itís like helping out one of your all time favourite bands. Whatís wrong with that?
I heard you all on the Johnnie Walker Radio Show when he was at the Goodwood Vintage festivalÖ
He had this jacket which was suited for the radio, a turquoise shirt and yellow trousers on; it was like ďWow Man!Ē
Johnnie Walker was talking to Ronnie Wood who was saying that when they got together with Rod a year or so back for a bit of a tryout, Rod was having to change the key of some of the songs.
For all those songs the key is really high. You can change the key of songs, but they sound different sometimes. Itís not really Rodís fault, as you get older your voice changes. Iíve not been involved in that side of things, I know everyone would have loved Rod to have done it, and Mick Hucknall said he doubts if he himself could sing like he used to years ago.
How did you become involved with The Faces, I assume itís through your friendship with Ian McLagan?
That was the main thing really. IĎve been mates with Mac since the Rich Kids and we clicked initially, then he moved to America and I lost touch with him. About eight or nine years ago, I was driving when I heard him on GLR with Jah Wobble of all people. I pulled over and called up the station and left a message and my phone number for Mac, and when the show finished he called me up. We got back in touch and met up when we could. Then we did an acoustic gig together at the Wembley Record Fair a few years back for a laugh (Dec 2002), and I asked him what he was doing. He said heíd like to get The Faces back together. Ronnie Lane had passed away by then, so I said all the other bass players in the world are the wrong guy, and Iím the right guy, and you know that. He did know that and he had to convince the other guys. Then they had that practice with Rod Stewart - they brought another bass player down because they thought it would be easier. Anyway, every chance I had with anyone connected with The Faces I put my name forward and it paid off in the end. I knew that if I had a chance to play with them it would work. I like to play those songs.
They are not my heroes or anything, but they were the only band in town before the Pistols came along as far as I was concerned. I learnt to play along to their records. A lot of people, when they come up to me at gigs, say ďwhen I bought Never Mind The Bollocks it was a life changing moment for me.Ē Well, I went down the Portobello Road for the first time when I was about 15 and found this record in a cardboard sleeve with stitches down the side like an old 78, and it was their album Long Player. And that was a life changing moment for me. It was the key point that led to me getting involved in music and picking up a guitar. It coincided with other things in my life but it hinged around that moment. Then I went to see The Faces at the Rainbow when all the power cuts were on. I also saw them at Wembley and the support was the Pink Fairies, Them, and the New York Dolls with their original drummer Billy Doll who died that night after the show. Then about a year or so later I saw them at the Reading Festival with Tetsu Yamauchi on the bass in place of Ronnie Lane, and it wasnít the same.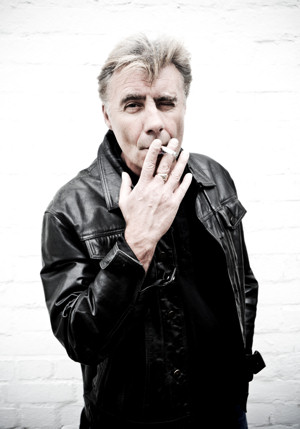 How did it feel playing the material with the band?
It just felt right, really. We had a laugh. With them you have a laugh all the time, always. They play so good. All the music is based on feel, and itís a pleasure to hear Ron playing guitar when heís not in the Stones. Heís a very inventive guitarist in his own particular style. Someone asked him at The Faces Q&A last week, where did he get his style from, and he replied Big Bill Broonzy. Ron doesnít really play a lot of lead, he fills in between the gaps in the singing, which is what Big Bill Broonzy did, an old Blues guy, and I was hip to all that stuff. By listening to The Faces, I got into Bobby Womack, I took The Temptations more seriously, the Staple Singers, the Meters, all the Stax Records stuff. The Faces were a door into all kinds of cool Americana music.
With The Faces shows a success, will there be further activity?
I think so, yes. As we speak, weíve one more show to do in Denmark, then thatís it for now. The idea was to get the new line up across. All the feedback has been really positive, and I think there could be a proper tour in 2011. Mick Hucknall has now got his Simply Red farewell tour. The thing is with Mick, he doesnít have to do The Faces. Heís doing two nights at the O2 Arena himself with Simply Red. But he still did it despite all the stick, which was very brave of him.
You talk about it being a laugh; anything amusing happened so far you can share?
Kenney Jones has a kettle drum set up, which he hadnít used all through the rehearsals. We got to the Goodwood gig and he still hadnít yet used it; it was for his drum solo. I said to Ronnie Iíd never been in a band where there's been a drum solo before. Ron, who uses Johnsonís Baby Powder on his fingers so they slide up and down the strings better, said, ďhang on a minute, watch this.Ē He sneaked around the back of Kenneyís kit and sprinkled baby powder all over his kettle drum without Kenney seeing, then egged him on to play it. As soon as he hit it, there was a big cloud of Johnsonís Baby Powder, which looked like smoke! It was silly, but a laugh. In front of 26,000 people at Goodwood.
The Faces is a laugh, and I like doing things that are a laugh, its part of lifeís rich tapestry. If you are enjoying yourself on stage, itís going to rub off on the audience. It you are uptight, the audience will get an uptight vibe. Iíve done all that, I want to have a bit of fun, Iím 54 next week and I want to do what the fuck I like. Iím not angling on the fact that itís my birthday coming up; Iím just hanging onto the fact that Iím still just 53!
Thatís what Born Running is all about! Do it while youíre 53, no point in waiting until youíre 54. So letís come on to your new album. Are you excited about it?
Yes I am. Iíve a feeling itís going to do alright for me. Iíve been over to Berlin to do some press for it, and itís had a good reaction. Yes, Iím looking forward to the record coming out. Iíve been rehearsing with the band on and off. We are going to play the 100 Club on the 5th October as an album launch show.
Will you be doing any shows around the country?
I hope so. Nothing further will be happening with The Faces until January at the earliest, so I have the autumn free. I donít want to play somewhere just for the sake of it, but I do want to promote the record properly. Itís a grand record, I think itís the best one Iíve done, I think there are some good songs on it. Iíve got my singing together a lot more; I picked the keys of the songs better. It sounds good.
Itís well produced. Itís got a good sound to it, a good vibe.
A good vibe. Uplifting. The album would have been out earlier, but The Faces came along so Iíve had to combine the two. The Faces is one of those things Iíve always wanted to do in my life.
---
Coming soon. Born Running: Track by track interview and review.
---
Photographs ©Roger Sargent 2010
Text ©Phil Singleton 2010 / www.sex-pistols.net

All rights reserved.
This feature is copyright to God Save The Sex Pistols and the author and may not be reproduced without written permission.