Glen Matlock




'Good To Go' conversation with Phil Singleton

8th September 2018

Glen's new album Good To Go, initially released via Pledge Music, goes on general release 21st September. The perfect time to take stock of all things Glen Matlock and Good To Go.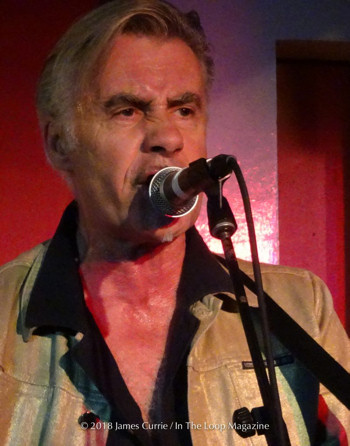 Phil: How are you feeling now Good To Go is out there?

Glen: I've had a few good reviews already. I've been fulfilling this Pledge Campaign and it's quite heartening how many people from around the world have ordered it; America, India, China, Australia, New Zealand, all around Europe, Iceland, Russia. A good healthy lot of people.



You must be pleased with the positive response? I've not read one negative review.



(Adopting posh voice) I've not been on the front page of The Times with it you know! But yes, we'll just have to see what happens. We did the 100 Club launch show and we're talking about doing some more, so things are on the up a bit.



How did you find the Pledge process?



It was worthwhile. I couldn't quite get my head around it, there was a delay waiting for the records to come through, so I had a lot of catching up to do, which I've done now. There was a lot of goodwill from the Pledge people. Now everybody's got something and I wrote everyone out a personal postcard which people have been posting on Twitter and Facebook. They seem quite chuffed and no one has moaned about the record at all!



Sending out the London postcards was a nice extra touch.



Although I get stumped when I notice someone comes from Tottenham! Perhaps when they get the card they'll see the Houses of Parliament or the Millennium Dome in a new light somehow?! From one Londoner to another.



Good To Go was recorded in two different locations, upstate New York and London, but it does have a consistent sound. Was that difficult to achieve?



It's pretty much the same people playing throughout. When we recorded in London we listened to some of the stuff we'd done in America which was mixed by then, and emulated that sound. We used similar instrumentation, everyone knew what I was looking for so it wasn't that hard to do. When I was listening to the vinyl test pressing I was pleased with how unified and complete it all sounds. When you master the album you can tweak the levels to match it all up, get the running order and the gaps between the songs right. There's an art, a finesse in doing it. The bloke I used, John Davies at Metropolis Studios, was very good, he does all the top records.



In your recent live shows you've been performing three quarters of the album which shows your confidence in the material.



Ah, but they're fresh in my mind, and my band have all played on the album so they know them. I'm confident in my band being able to play those nine songs and the other three need a little bit of a brush up! If we were touring all the time we'd probably do a bit more work on the others and rotate them.



What I also noticed was that the three songs you haven't done live were some of my 'to go to' tracks, Cloud Cuckoo Land, Strange Kinda Taste and Piece Of Work. If you can drop those three, it's got to be a strong album.



Yes. Beauty is in the eye of the beholder. Piece Of Work needs quite a lot of work, it's quite complicated to play and we don't have an amazing amount of rehearsal time. I haven't dropped any songs, I just haven't done 'em.



But you believe enough in the new songs to know they'll go down well with people who maybe haven't heard them before.



It doesn't always cross my mind, it's what we've got together really! What does cross my mind is that I've got to play certain songs - a couple of Pistols. At the Boisdale shows last month we did Born Running and for the 100 Club we worked up Ghosts Of Princes In Towers which we'd not done at Boisdale. I try and do something from everything, but you can't do everything or you'll be there all bloody night!



There's less reliance on you having to do all the old stuff nowadays. You don't have to play a Rich Kids song for example.



Yes, and there has been for a while. Although I'd much rather do a Rich Kids song than a Pistols one to be honest.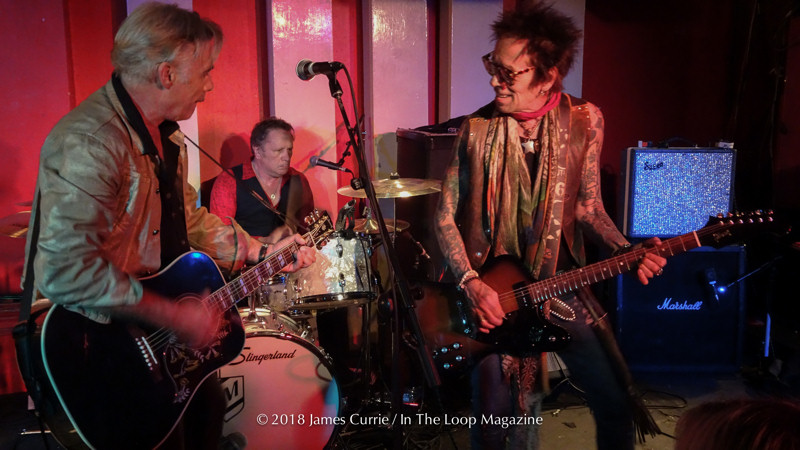 You've done quite a bit of TV and radio over the summer.

It was funny doing The Wright Stuff with Kevin Maguire. I walked into the green room at 7.30 in the morning and Christine Hamilton (media commentator and wife of 'disgraced' MP Neil) was there. She was a right laugh, really funny. She was nothing like she is portrayed publicly and said the same about me.

It's good who you bump into; I did the Gaby Roslin Show on BBC Radio London and Simon Day from The Fast Show was on and I had a bone to pick with him! I saw him many years ago doing The Fast Show live at the Hard Rock Cafe when my kids were small. My youngest boy spotted the actor who played Ron Weasley's dad in Harry Potter and said to me "look, it's Ron Weasley's dad", but before I could say anything Simon Day came out with "So I said to the fucking c**t!" I had to put my hands over my son's ears! It was funny though. You meet all different people with all different stripes doing my job.

I performed on RT television, a Russian / English Channel. Maybe I had a couple of orders from Russia because of it. The host was a bit arsey, but I think I stood my ground.

Earlier in the year me and Slim Jim Phantom appeared on Pointless which is waiting to be broadcast. It might put the cat amongst the pigeons!



Recently you had a trip to the Demilitarized Zone (DMZ) between South and North Korea, a story which made the BBC news.



Yes, I did that. It was nice to be invited to play. Lovely people, and a good band who played really well. I made some good friends there, a guy called Cha-Cha who is the 'Paul Weller of Korea', and the band Crying Nut. We cobbled something together - they learnt some of my songs - it was a really good vibe. I don't think me going has changed the course of world history, but it's good going to have a look-see and show a bit of solidarity with them. So much so, I've been invited back to Korea again, there's another festival over there in October. There's a whole country involved. I didn't realise there's English people involved, a guy from Glastonbury Festival, a bloke from Beggar's Banquet Records and Steven Budd.

Someone has now invited me to play in Palestine next year. These events are door openers. There's a big world out there and I want to see as much of it as I can while I've some time left.



On the subject of time, Good To Go is a travelogue, not just of places but of experiences, so living the life you do you're not going to run short of inspiration.



I think that's one of the reasons I do it. Writing isn't the foremost in my mind, but at the back of my mind by doing things it gives you ideas. There was a great picture of Mick Jones which Pennie Smith took years ago. He's reading a book and the caption is "to have output you must have input". Travelling broadens the mind and you can see how the other half live. How the other half live is pretty much the same all around the world. People want to have fun, look after their families as much as they can, they don't want to be oppressed and they want to let loose when they want to.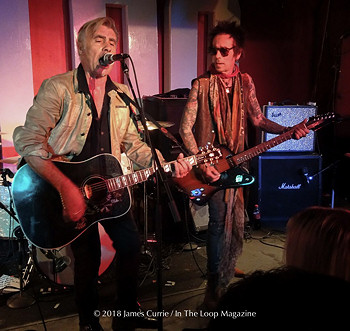 Are you at a point in time where you're done with all these age landmarks, "can't believe I'm 50, 60" and so on?

I've never really felt that to be honest. I've never been a big one for birthdays. I like a slice of cake but not booze. Many years ago when I was boozing - I think it was my last day at 39 as opposed to being 40 - someone pointed out to me that I'd had such a hangover that I didn't see my birthday. Those days are long gone. I don't think much about age, I just get on with it. Life's like a sine wave, you're on a roller coaster, you're up and then you're down, and you try and smooth it all out by going "yep, I'll have a go at that." Sometimes it works in your favour. I like to say yes to things, within reason.



Any future travel plans?



I may be off to Japan to do some press before long and there's talk of going with my band to do the Fuji Festival next year. I've offers from Norway and Italy and there's talk of going back to India as well. My first trip to India was quite an experience. In Mumbai it was like Tottenham on a Saturday night, all Western clothes. But elsewhere there's people who are skint, shitting on the street corner, living in slums, cows walking past. But they are aware of it and are trying to do something about it. The people are generally pretty friendly.



Finally, anything further you'd like to add regarding Good To Go?



It's out on general release on 21st September. If you pre-order it on iTunes you can get an instant download and the rest of the LP comes together on the 21st. You can still get signed copies through Pledge Music along with signed copies of my older records, as well as books and T-shirts. I'll be setting up another way of getting signed copies soon as well. I've a new website glenmatlock.co.uk where I'll be keeping people informed of my live shows and so on. Buy my record, it won't let you down.

That's for certain. Thank you Glen.

---
Pledge Music: Signed CDs, Albums, Books & T-shirts >
Download/Stream Good To Go >
Good To Go: Glen's Track By Track Guide >
---
All 100 Club Pictures © James Currie / In The Loop Magazine
Text ©Phil Singleton 2018 / www.sex-pistols.net


All rights reserved.
This feature is copyright to God Save The Sex Pistols and the author and may not be reproduced without written permission.