Concrete Bulletproof Invisible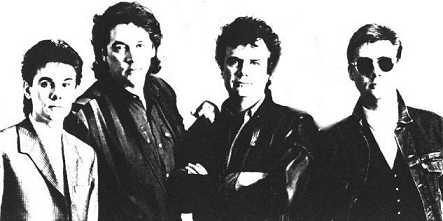 Concrete Bulletproof Invisible, (CBI), was the name of one of the numerous Glen Matlock post-Pistols projects. Along with Glen, the other band members were all former members of the group Doll by Doll; vocalist Jackie Leven, guitarist Joe Shaw and drummer Dave McIntosh.
Doll by Doll released four albums in the early 80's, making the covers of all the music papers before splitting in 1985. Following the split Leven was unable to sing for two years after an accident, whereas Shaw played in The Pretty Things, and McIntosh with The Test Department and The Hit List. CBI formed because all the band members lived close to each other and shared the same local hostelry. They first played together in a benefit at the Camden Palace for the dependents of the late Gary Holton.
Encouraging chance remarks by Robbie Coltrane, who also played his part at the benefit, motivated the four to take themselves seriously as a new unit. The one and only UK release on the RadioActive label in 1988 was 'Big Tears' / 'Braid on my Shoulder' (the 12" version also features 'Good Thing'). The lead track, 'Big Tears' was written by Glen, 'Braid on my Shoulder' was written by Jackie Leven, and 'Good Thing' by Joe Shaw. The group were augmented on record by James Hallawell on keyboards and Mike Spencer on harp. The tracks were produced by Glen and Dave Goodman. The band played in locations as diverse as Scandinavia and Oban in Scotland, but never toured properly.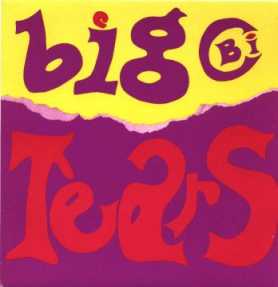 'Big Tears' was the only CBI release, although an American version of the 12" on Dimension Records also included an extra track 'Love Kills' which the band recorded for the film "Sid & Nancy". The track was not used in the film. Leven said it was too well played, and told Wavelength magazine that there 'might be a bit more hanging around from that time, but not much'. The rear sleeve of the US 12" actually included Glen's then home address as a point of contact!
Since CBI Dave McIntosh has worked with Glen again (he was the original drummer in Glen's 90's group, The Mavericks) and James Hallawell appeared on The Philistines album with Glen as well as Glen's solo album. 'Big Tears' was covered by Chelsea's Gene October on his solo album 'Life and Struggle'. Leven has released several solo albums in the 1990's, including 'Night Lilies' on the Cooking Vinyl label in 1998.
Text by Jim Henderson

CBI DISCOGRAPHY