Phil: I've had a listen to the tracks you've put up on Soundcloud through Glen's involvement. He was the one who was speaking highly of the work you'd been doing. The tracks seem to have a New York grungy, garage feel to them.
Wendy: Yeah, the four that I've posted on Soundcloud, yeah they're definitely like that, but on the whole album there's a little bit of variation.
How did Glen become involved with your album?
I've known him such a long time. I live in New York now, but my very long term boyfriend for most of my life was Mick Jones, and Mick is one of Glen's oldest friends, so since my time being an adult with Mick, Glen was also around. So I've just always known him but we've never worked together until now.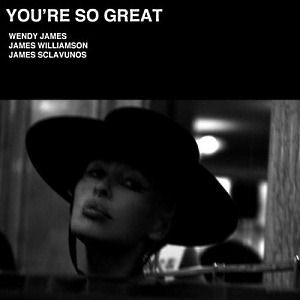 Wendy with James Williamson
Last year I had a small collaboration with James Williamson from The Stooges. I thought that perhaps Glen could be the bass player on that session, but it turned out that James actually played the bass himself. So when it came time for me to form this band to do this album, I knew that I wanted Jim Sclavunos from Nick Cave and the Bad Seeds to be the drummer because he and I have worked together before and we get on very, very well, and I've known Glen all my life and he's a really – outside of the Sex Pistols and the bands that he forms himself - he is just a very, very, good musician.
Jim and Glen didn't know each other until the time of the sessions. Even so, obviously because they are both such accomplished musicians, I knew that it would be very easy for them to learn songs remotely and when we all got to the studio it would be fine, and they were, they complemented each other really well. So I just asked Glen to do it, and as you know, he's back and forth all the time between countries, so I rolled the dice to see if he was going to be in New York at the time Jim and I were available and he was, so it was that simple really.
Then for guitar, which is always my album's holy grail to find the right guitarist – it's a never ending search - I found Lenny Kaye who, as you know, is Patti Smith's guitarist, and also the curator of the great record Nuggets. He was a rock journalist for Cream magazine and Rolling Stone. He's also authored several books, one on Waylon Jennings. Lenny is a very accomplished man. His guitar playing is perfect for me. Between musicians there's a kind of code of honour – we're all actually very harmonious – if the circumstances allow then we work. It's never such a big deal between musicians to arrange something. It only ever becomes complicated once everyone else is involved. For me to phone up Glen to say will you be here on these dates, and Jim and Lenny, is very easy.
It's interesting to hear that Lenny has written about Waylon Jennings. I bought a couple of his albums a long time ago on a visit to Nashville, and one of them, Waymore's Blues, is similar in the type of feel to the tracks posted on Soundcloud.
I'm guided by what I listen to, beginning with Bob Dylan. I definitely enjoy my Country Music, but I would say the two pivotal areas of my musical influence are the New York scene from the mid to late 70s. From the 60s onwards with the Velvet Underground – Lou Reed is one of my favourite song writers of all time. But also what was happening in Detroit with the MC5 and The Stooges. I know I come from London and for me the Sex Pistols are one of the greatest top three 'super up there' bands ever, but my natural inclination is a little bit more New York New Wave and then that kind of really dirty Detroit scene. If you're really into music then you allow all sorts of influences.
Glen, for instance, is such a Motown fan and when he plays, his bass lines are so melodic and soulful – that's the thing about being a good musician, and when we were getting the sound of the bass lines they were very much that bouncy, Motor City, Stax, Motown sound. And after a while, the whole thing makes sense because not one genre of music is possible without being influenced by another.
That's true. I noticed listening to King Rat, which you said was about what Keith Richards called Brian Jones, you said you wanted the same riff running right through it.
Howlin' Wolf was my pull on that. The old blues thing. Sometimes they didn't even have five strings on the guitar. They threw out that riff and would sing over the top of it.
That's what you said about Glen's bass. Even though it was the one riff, it really did sound rhythmical, which came from the bass and the drums.
Well, Glen's bass is what makes it so you can dance and move through it. If it was just me and Lenny on guitar it would sound much more like an old blues groove. But by having Glen and Jim bouncing along…..
The most melancholy song was Screamin' Back Washington. Very personal to you. I listened to it, then read what you'd written about it, then listened to it again and it went up another level. It must have been hard to write a lyric about that period of your life, being given away as a child.
Yes. It was strange, I just woke up on my birthday and wrote it. It's very honest. I was just imagining what it is like for any woman to … I'm thanking her for giving birth to me as opposed to having an abortion, but imagining how difficult it must be for any woman to give birth to a child and then give it away. Even if they are doing it for all the right reasons. It was very frowned upon for an unmarried mother to have a child.
It's a difficult course for any single mother. Today, they have to hold down a job and raise children. Over here in America you hear right-wing politicians condemning single mothers but at the same time trying to outlaw the right to have an abortion. They are invariably men or rabid female right wingers. I never have thank goodness, but you should try and be in the shoes of a woman who wants to honour the life of her unborn child but can't possibly give it any kind of security once it's born. It's the toughest of decisions. To treat it as these women are irresponsible is just such a bad thing. But anyway I'm lucky, I was born.
Of course there is sadness in my life for not knowing that love, but I still love her even if I don't know her.
Would you ever want to meet your mother?
I don't know. I don't know. That could be a whole other….. It's best that I've resolved it within myself.
I wanted to ask you how you ended up settling in New York. To clearly feel it's your spiritual home. What route did you come from being in the UK with Transvision Vamp all those years ago and eventually deciding New York was the place you feel is home?
I came here with Transvision Vamp quite a lot of times - we did quite well on both coasts of America.
Have you been to New York?
I have, yes.
So you know what it's like when you arrive for the first time. It's very exciting.
It has a unique energy. That was my first thought. In Times Square there were so many people moving everywhere, all going about their own business. Full of energy is the best way I could sum it up.
Yes. And you're right. That's the one word to describe this place. Not because you have to be immersed in that every day, but there is a vibe that New York has that no other city does. I come from London and I really love my West London ground, and there are many reasons I love many cities in Europe. You, and many musicians, have done a fair bit of travelling so you'll know. Madrid is amazing, Barcelona is amazing.
There's so many great places, but there's something about driving into Manhattan and seeing the skyscrapers which makes you feel on top of the world. I've lived here thirteen years now and that thrill still has not disappeared. That's not to say I'll spend the rest of my life here. I live downtown, I'm not in the middle of Times Square. When Glen comes to visit, this is the area that he favours. It's like Portobello Road in London.
I headed downtown on my first visit to New York. I went in search of record stores I'd heard so much about, like Bleecker Bob's. The Empire State Building can wait.
Like the Holy Grail. I know. I'm kind of in-between the East Village - which was Ramones, Talking Heads, CBGBs – and the West Village – which going back in time was where Dylan revolutionised the world with his folk music. They've all got different names now, but still in a lot of the old joints you can stand up and do three sets a day; a matinee, an evening and a night. Of course, America has changed since the sixties. Even if it's just my imagination, I feel as though I'm walking amongst these legacies. It's amazing.
And hopefully contributing to it as well with your new album.
Yes. I think my journey has proved interesting now from Transvision Vamp, which had a fair amount of success, then segueing into collaborating with Elvis Costello, then really kind of going underground and starting to write myself, poking my head up above ground with those first two records (Racine 2, I Came Here To Blow Minds). Then collaborating with James Williamson from the Stooges – that's a big deal.
You mentioned Bleecker Bob's, that's where Lenny (Kaye) started. He used to sell records in there. Also Chris Frantz from the Talking Heads, who's one of my closest friends, he first met Lenny in Bleecker Bob's as well. He and Tina Weymouth came to New York because they'd heard of this CBGBs, and they went into Bleecker Bob's and asked this guy behind the tills for a copy of Piss Factory, Patti Smith's first single, and Lenny sold it to them without telling them that it was him! Then a couple of nights later, The Talking Heads with David Byrne – that's when they were a three-piece – they stood up in CBGBs and played their first show. And Lenny was there. I love the whole thing.
Of course, I'm closely related to Mick Jones and when he came over and did a Sid Vicious gig at Max's Kansas City, Lenny was in the audience. They all know each other. I'm 15 years younger than them but they were all a part of the best scene ever.
There were some great musicians. Johnny Thunders. I used to do my best to go and see him as often as I could when he was in the UK. The music and style, and the sound he could get out of a guitar. It was that sleazy sound, which was rock and roll to me.
Yes. And New York does that really well. New York does sleazy guitar really well. I mean the New York Dolls, I know for Mick that was one of his main reasons for being in a rock and roll band. He loved Johnny Thunders. Have you seen the recent documentary "Looking For Johnny"?
I know about it but I've not seen it. I've only seen one film about Johnny (Born To Lose) which was a bit depressing.
No, I've not seen it either.
I felt Johnny's life was a missed opportunity. He had so much more to offer.
Yes. One of Johnny's best friends and collaborators, Patti Palladin, is one of Glen's best friends.
Coming back to your own album, Bad Intentions and a Bit Of Cruelty. Now that has a Stooges feel to it – down and dirty in a scary but good way. An intense and passionate delivery by yourself. Being more used to hearing you deliver a more poppy vocal with Transvision Vamp, it was quite a revelation.
Yes, I can be quite nasty. One of my favourite tunes in the world is The Stooges' Down On The Street. I mean, no one does threatening things better than Iggy Pop. He's just an animal on those early records. Oh my God. Obviously his delivery, but also the sound. Ron Asheton's guitar is filthy, it's heaven. So yes, you're quite right, it was going through very much Stooges territory.
You seem to paint a lot of pictures lyrically, rather than using simple rhyming couplets.
Yeah, because I think in pictures. With Bad Intentions and a Bit Of Cruelty it's me imagining intrigue, murder, betrayal, favour, somewhere down in Louisiana, where they've got all those graveyards that look so beautiful but scary. I've seen enough movies set in Louisiana rainstorms to imagine this woman going out ready to shoot whoever. It's a little movie basically.
It goes with that part of the US, like Savanna where you've got the beautiful pre-Civil War buildings contrasting with the history of cruelty and slavery.
If you go down south, the culture mingles from slave culture, black culture, and the pre-Civil War white culture. There's so many ghosts from slavery. America is still struggling with the north-south divide. There's still a lot of people who will happily fly the Confederate flag. This is a divided country. Less and less because with each generation everybody has gay friends, everybody has multi-cultural friends. By the time we're all off the planet it's not going to be an issue. In the older generations there is still the legacy of the Confederate south. And that's disturbing when you have a black President. You see with these various civil uprisings, and with the right wing Fox News arm of the media, you see it every now and then bubbling up. Especially since Barak Obama has been President, you've see the racists come out from under their rock and putting on their Ku Klux Klan hats a bit more often. This is not cool, we live in the 21st Century. The imagery of the song is from the south, yes.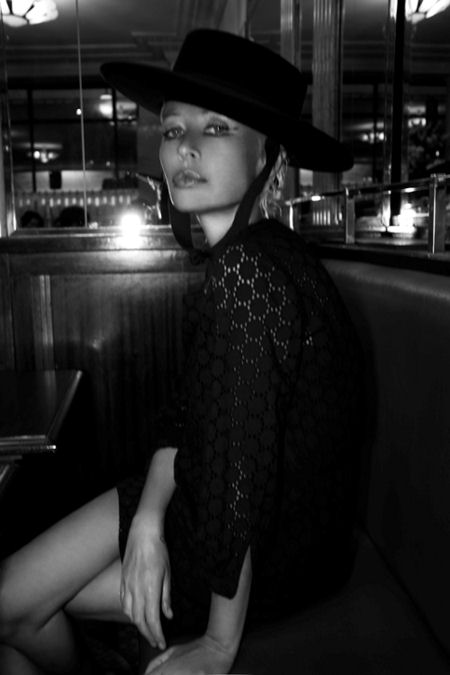 Photograph ©Ricardo Gomes
You're A Dirt Bomb Lester is another new one with another scuzzy sound. I made a note here, again you're painting pictures with lyrics. Again, you trawl back through history, that's something that comes out as a bit of a theme in your work. You're not just touching on modern rebels, you're going back to the times of pioneers, like Columbus…
Mark Twain! Well you can't understand the modern world if you don't study your history. Everything has happened because of something. Back in the time of Mark Twain, although he lived all over America, at one point he lived about five doors down from where I am, which is amazing for me. I think "That's where Mark Twain lived". He was giving great speeches which were revolutionary. They didn't have rock and roll in those days, but he was doing what Bob Dylan was doing. Mark Twain was challenging people to think differently.
So in You're A Dirt Bomb Lester, in that last verse, I'm saying that through Mark Twain and all the different moments in history, this is the world we live in now, and these events have changed the world. Some people are really straight and some people are natural revolutionaries. Without those people that maybe during our lifetime are considered outlaws, as history looks back at them, where would we be without them?
On a rock and roll level, there's no more frustrating example than the Ramones. They never got proper recognition during their lifetime. It wasn't until they were gone and no longer a threat that people began to appreciate them.
Because some people are ahead of the curve. There's no better example of that than The Stooges. Sure, now Iggy does adverts and makes money, but those first few albums destroyed the band. They could get no success, no one was paying any attention apart from some biker joints that they were playing. And the Velvet Underground. Shit, two of the most important bands ever, at the time that they happened, not a chance. It was unheard of. If you go back and look at when Fun House came out, what on earth was topping the charts at that time? I've no idea but I'm sure it was sugary pop. Sometimes you just have to keep knocking against the wall.
I was lucky to see The Stooges at the Isle of Wight in 2008.
Fuck! They're phenomenal. When you consider they are a four piece band, they are the loudest band in the world. And you consider that all that noise is coming from one drummer, one singer, one guitarist, one bass player. It's insane.
I should mention this, even though they are not as celebrated as The Stooges or the MC5; Fred 'Sonic' Smith, who was in the MC5, he had a band, short lived after MC5 called Sonic's Rendezvous Band. It's a toss-up in my mind between those first two Stooges albums but Sonic's Rendezvous Band are I think, my favourite band. You should really, really, really, really listen to them.
I don't know anything about them…
Your mind will be blown. First of all, Fred Smith's guitar playing is off the hook, but he also has that rare ability – to be a guitarist doesn't mean you're a songwriter, it's not the same thing. There are few guitarists that are really great songwriters. I consider Mick Jones to be one of those; he can write a perfect song and he's also a lovely guitarist. Some people are just great guitarists. Fred 'Sonic' Smith writes the most perfect, perfect rock and roll songs. They had no money, they weren't that together, so they only ever went in the studio once and recorded one single called City Slang. They only had enough money to record one song, so City Slang is on the A & B side. But the legacy of the band lives on through all the bootlegs people recorded at live shows in Detroit. There are lots of compilations, but the best, most precise compilation is called Too Much Crank. You should check this out. Fred is a monster, demon guitar player. I love him.
He, of course, became Patti Smith's husband, now sadly departed. I think it was Lenny who introduced Patti to Fred. Check out Sonic's Rendezvous Band – if there is anything that is my barometer in my dreams that I would like to sound like, it would be Sonic's Rendezvous Band. Honestly, they're phenomenal. Song after song after song, and guitar solos that take your hair off. And lyrics that are just so clever. It's such a joy.
When you were back in Transvision Vamp, how did you envisage it progressing? Obviously you're so much into the composing now, did you see Transvision Vamp as a successful pop band you happened to be in, or did you always see something beyond that?
When I started Transvision Vamp I was sixteen, so in the beginning I didn't even think about it. I liked singing and dancing and I could hold a note, and I could jump around. I was just having a really great time. After the thing evolved, after four or five years which took me into my twenties, I did start getting restless and I wanted to – I was just naturally growing and starting to want to write my own songs. At the same time, Transvision Vamp came out at that perfect moment where we managed to become really famous. But very quickly culture turned back to New York, to the black hip-hop scene of Public Enemy, De La Soul; there was a lot of black hip-hoppers and Spike Lee movies were really taking over that territory of politics and music and anti-establishment, and changing culture.
We were all into that. All of us in West London – when I say all of us, I mean Big Audio Dynamite and Transvision Vamp. We were totally into that whole scene, including the Beastie Boys. Like the Sex Pistols or Bob Dylan – those artists in their perfect moment of time changed culture. This time it seemed the culture change wasn't coming from white rock bands, it was coming from black hip-hop culture.
So I felt as though I needed to express myself more fully and at the same time, the energy levels from just writing good pop songs seemed less interesting than checking out what Public Enemy were doing.
Culture changes and that has an affect back on… in the same way the blues affected the Rolling Stones. Hip-hop is now the biggest music in the world, but at the time in those early days it was completely anti-establishment. It was really exciting to suddenly see Public Enemy sing Fight The Power; it changed everything again.
Do you look back fondly on your Transvision Vamp days?
Completely.
That's good to hear. A lot of people liked it, I know I did.
Oh, I wish I had that size of audience again. I hope I do. There's nothing so fine as walking out onto a venue stage and everyone in the audience knows every single lyric, and it was a sold out gig and you get three encores. It's just the whole thing, ride it as long as you can. It's so amazing.
And you had a few laughs along the way. I remember a couple of your appearances on Saturday morning television caused…
You have to forgive me for that! I was young!
But it was funny. I can't remember who the hosts were now, Phillip Schofield might have been one.
Yes, I know exactly what you're getting at! ("No knickers incident!")
I didn't just mean that one. I can remember another one when you were asked what your hobbies were and you said "getting drunk!" Phillip Schofield was in a bit of a panic over that!
I was just telling the truth. I mean, when you first get famous no one gives you any lessons on how to deal with it. And it's true, the favourite pastime of Transvision Vamp was going to the pub on Portobello Road and getting drunk! So what are you going to do? I mean, I didn't have any other hobbies! Glen can tell you about TV shows more than anyone.
Of course, the Bill Grundy Show.
When you're young you just say whatever comes into your head. I remember after that particular Phillip Schofield thing I was actually marched up into the control room of the BBC. You know, where the Producer is giving all the shot directions for the different cameras? I was told I had to make a formal apology to the team of "Going Live", and unless I made this formal apology we would no longer be welcomed. They got really uptight.
When you look back on what else was going on at the BBC back then…
I know, fucking Jimmy Savile. And they got me apologizing.
I noticed looking on Soundcloud, there is another of your tracks, Schneider's Ride, which is a ballad. Is that planned for your current album?
It's very popular. I'm going to make it a bonus track. It's not part of the session that me, Glen, Jim and Lenny did, but it's just something that I wrote. Mick introduced me years ago to a book, and it remains one of my favourite books. It's by a journalist, Michael Herr, called Dispatches. He was an embedded journalist during the Vietnam War – it's from a very much anti-establishment stance. Vietnam was the first rock and roll war; Hendrix and all the music that was going on, with the new wave of weed smoking and acid that helped keep sane those poor people who were fighting.
Michael Herr was embedded with different troops and wrote one of the best books, not about the politics of the war, although he had very left wing leanings, but more about the individual stories of one soldier here, one soldier there. It makes it so human. One of the short chapters is about a soldier called Schneider, who bets his platoon - that have an old cranky bicycle - that he can cycle down one hill that they are embedded on and up the other side with a red flag on his handle bars. For shits and giggles. And he makes it. That's Schneider's Ride.
If you read the whole book, it's the fatigue, which I'm sure is the same for those returning from Iraq and Afghanistan. I've got my own views on the Army in the first place, but a lot of these young men and women that sign up, it's only after they have actually seen combat and maybe been responsible for killing other people, that they come home and many times start questioning what their government sent them there for in the first place. What did they die for, lose limbs for, what did they kill other people for? It's a traumatic thing.
You've also got a loss of control, because the whole ethos of the Army is you fight for the team and you obey your superior. So you have no free will to question any decisions made. You get your orders and you follow your orders. And that's how they stay alive, right? It's by not questioning orders. But when you read this whole book on Vietnam, you just get the general feeling of such fatigue on these guys that have done three or four duties. Obviously at the time America and the world was changing. Back home there was such an enormous anti-Vietnam movement, and rock and roll was happening, contraception was happening, women's rights was happening, black power was happening, and those kids were the same age, like "What the fuck are we doing here? Killing people we don't even know. Why? And when we get back to America they're against us."
Now people celebrate anti-War songs like Eve Of Destruction, and bands like Country Joe & The Fish.
Oh, and that Creedence Clearwater Revival song, Fortunate Son. So that is what Schneider's Ride is taken from, this kid Schneider going for a mountain ride on this old bicycle and living to tell the tale. You're just embedded and until you get your orders, you're all just bored. It's a beautiful song so I am going to make it a bonus track. I may even make the James Williamson single I did last year as a bonus as that never really got out there. It covered Bob Dylan's It's Alright Ma and Fred 'Sonic' Smith's Sonic's Rendezvous Band's You're So Great. Also, to be honest, I've a couple of great corkers from my previous two solo albums that are too good to waste, so I might… I don't know, there's plenty of material. Schneider's Ride is not part of the actual album.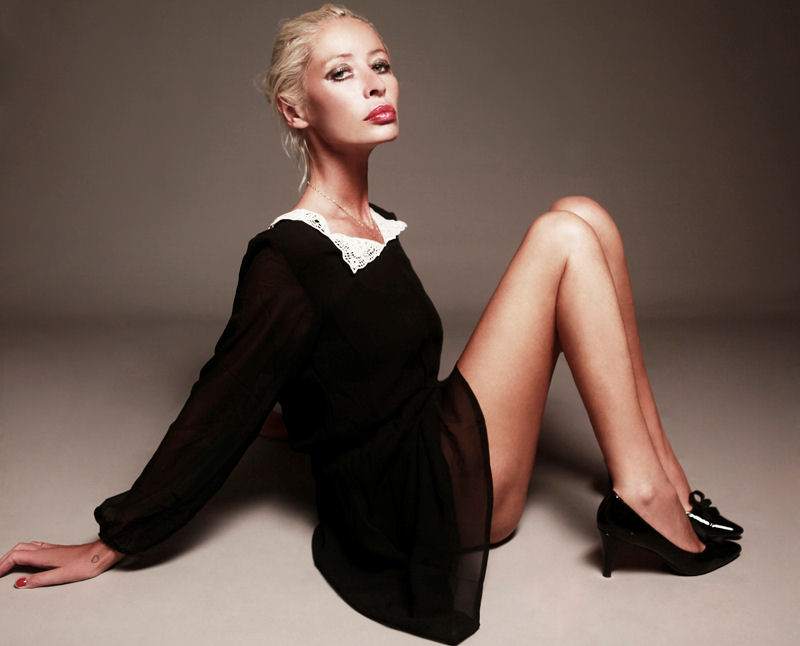 Photograph ©Ricardo Gomes
Are you well on the way to completing the album?
It's done. Singles will start to come out in October. On vinyl. I'm sticking to vinyl. I know it'll probably end up on CD but I like vinyl. Digital because it's easy, vinyl because it's beautiful.
Without vinyl I don't feel as though I actually own anything.
Me too. As a musician I want to actually see my work. You see the artwork, read the credits, the technical aspects, I love all that stuff. Most music fans do. I know you can download booklets from iTunes, but it's not the same. Steve Jobs was great – I love Macs, I love the Apple Empire, I use all their gear – of course I do - but actually it's debatable how... now you don't even download, you stream it.
I don't think streaming a song is paying due respect to the artist.
No. Listen, I've never seen a Spotify cheque in my life. I think you get 0.3%. Steve Jobs, when he created the 99 cent model for music... Sure it's democracy, everyone can go on iTunes and it has made music in some ways much more accessible than having to go through a record label, but in other ways, it has devalued the hard work you do.
You need a vinyl record with a download card. You can put it into your iPod, and even if you don't own a record player you've still got…
Exactly. Totally you're talking my language. That's what it'll be. The digital download within the vinyl sleeve. I don't know if it's happening in the UK but on-line vinyl stores are opening up in America now, which means the world because they sell internationally, and you can get to buy your cheap record players for 60 bucks. For kids it's like owning the artwork, it's a thing you can say that you own, but if you can get a record player for under 100 pounds or dollars, then that's a nice thing to do.
I saw a guide in a magazine recently explaining how to store and play vinyl, due to its resurgence.
James Williamson's guitar tech is a vinyl freak and he stores all his vinyl in a kind of vinyl fridge.
I'm a bit geeky with the way I store mine. I was just surprised that this magazine was having to explain to another generation how to play and look after a record.
A kid is not going to know what it is! They know what an iPhone is from the minute they can talk, but they have never seen a record player.
Whether you like him or not, Jack White, also Neil Young, some of these guys – and I know they are very wealthy and can afford to do this - but they really are flying the vinyl flag. Sometimes they insist on only releasing on vinyl. Obviously a young poor band can't insist on doing that. Still, vinyl is not going anywhere.
Over here, Rough Trade last year opened up the biggest vinyl superstore in Brooklyn. They're businessmen, they've not opened it just for the love of vinyl; they want to make money. Even bigger than Rough Trade East in London, it's an enormous one in Brooklyn, and it's all vinyl.
I recently bought a Ramones coloured vinyl 10" EP, Meltdown With The Ramones, because it looked fantastic. I have the tracks a million times!
I want to do a picture vinyl as well, because Transvision Vamp always did that. So I want to do picture sleeves, picture disc vinyl, and based on a recommendation that Mick made to me, which is what you just said, not to go 7", but to go 10". There's obviously more grooves. If you really want to indulge yourself you'd put out a single on 12". Pressing up 10" is much more expensive than pressing up 7". We'll see, but all the people who are talking to me about the release, it's a deal breaker for it to be vinyl.
Is there anything you'd like to say about the tracks we've not heard yet?
The album will be 11 songs. It's all me, Glen, Jim, and Lenny. There's one which sounds a little bit June Carter-Cash, another is English Northern Soul Pop. The songs I chose to preview on Soundcloud are very much The Stooges, American sounding songs, but I'm English and my influences draw from other places. The whole album is so varied, it's bespoke.
One last question, do you keep any of your old vinyl; any of your old Transvision Vamp records?
You're gonna love this. No, when I moved to America I didn't want to lug all that stuff with me. Mick has a huge warehouse in West London full of all of his Clash stuff and all of his other memorabilia from his life's journey, and he also has one of the largest collections of all of my stuff! Every time I'd go anywhere, like I'd go to Tokyo and the Japanese label would give me a box of 7" singles with Japanese writing on, I'd bring them home and Mick would take it off to the warehouse. Mick's a hoarder and I'm the exact opposite. We were like Jack Sprat and his wife. Mick would keep everything and I would throw everything away.
Mick did an exhibition didn't he, in London, displaying a lot of his stuff?
Yeah, that's great, people love to see all that, especially The Clash fans.
The one thing I do wonder about is that Transvision Vamp had so many amps, guitars, Wurlitzers, back lines. Where the fuck has all that gone? That would be really useful right about now. I don't know where it went. Nick from Transvision Vamp played all those beautiful white Gretsches, and we had Fender Reverbs, we had really great gear. My head just wasn't paying attention at the time and I wonder where all that gear went. Anyway, it's fine, life goes on.
Thanks Wendy for spending a bit of your time with me. It's been a pleasure.
I love the fact you still buy your 10" vinyl Ramones. You used to see stickers on the back of cars, "Keep Music Live". Now it's like "Keep Analogue!"