WINTERLAND (SOUNDCHECK) 14th JANUARY 1978 E.P.
UNITED KINGDOM BOOTLEG
- sleeve and labels
Winterland (Soundcheck) 14th January 1978
Side One: Belsen Was A Gas / Pretty Vacant
Side Two: Problems / No Feelings
Released October 2013 7"
Note: A different bootleg pressing. 7" 33 1/3 RPM. Blue/white fold-around cover.
Pressed in pink, blue, yellow or purple vinyl 100 copies each. Plus black vinyl.
White Label Test Press of 10 copies.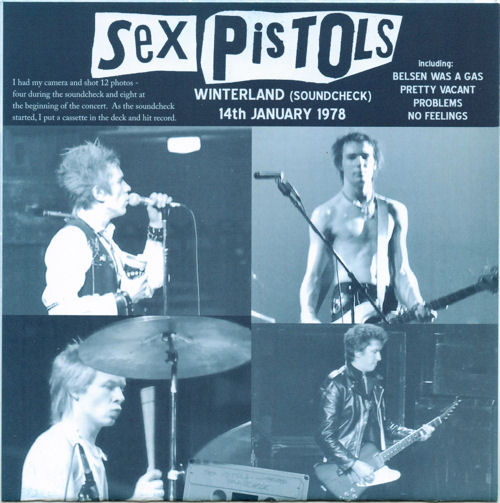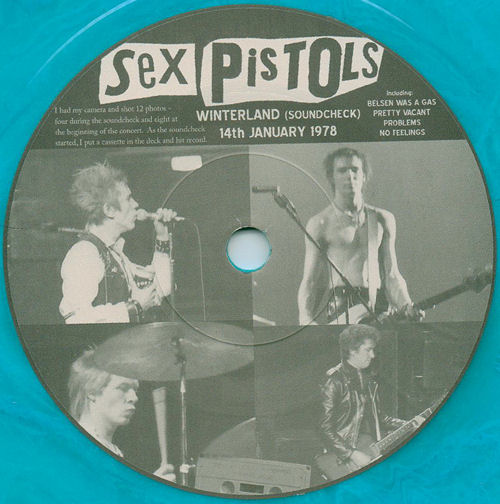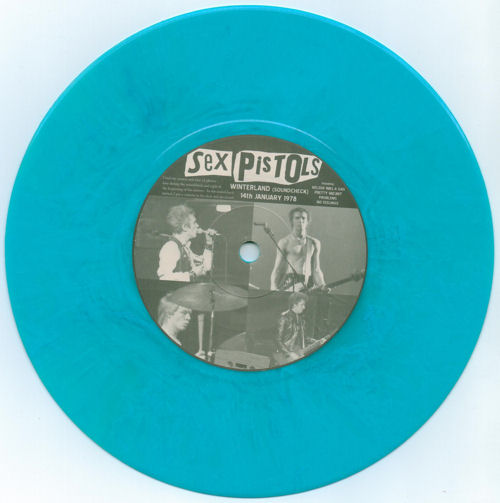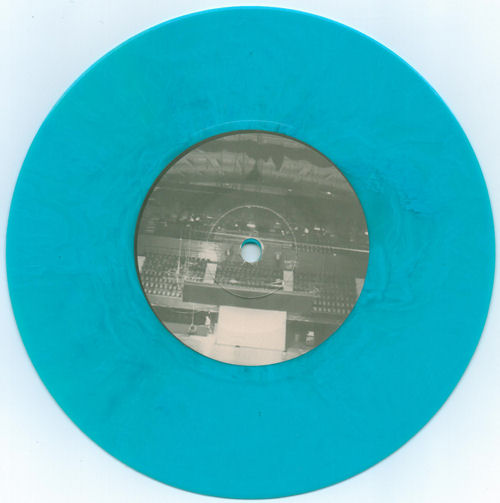 < Winterland Goodbye!!! | Winterland Soundcheck Picture Disc >
Special thanks to Tim Thwaites for scanning his collection for use in this feature.
©Phil Singleton / www.sex-pistols.net 2013
All rights reserved. Not to be reproduced without permission.
God Save The Sex Pistols ©Phil Singleton / www.sex-pistols.net 2013
---
Although every attempt has been made to ensure the following listings are as accurate as possible, errors may have occurred. Please e-mail any additions and/or corrections.
Errors that may have occurred will make it obvious if an attempt is made to copy the above piece of work. Do not publish elsewhere and claim authorship. You have been warned.