GOD SAVE THE QUEEN
UNITED KINGDOM
A&M acetate.

God Save The Queen / No Feeling (A&M AMS 7284)
Notes. Acetate of unreleased A&M 7" pressing.
Jan Behrendtz, the owner of the record reports exclusively to God Save The Sex Pistols:
This is a lead based acetate of the A&M single which I got my hands on some 15 years ago when purchasing large chunks of a Pistols collection from another Swedish fan who then had decided he needed money more than he needed his Sex Pistols collection. It has no marking whatsoever apart from a circled, etched "1" and "2" on side 1 and 2. No label, just the plain black disc.
Itīs packaged in an off-white/cream die-cut "inner sleeve" and a likewise off-white/cream die-cut sleeve. The person from whom I purchased it was a diehard fan/collector right from the start in 1976 who had great connections within the record business in both Sweden and England at the time. He got the disc from a record dealer in London in the late seventies when it was part of trade including several other rarities. At the time, though, the A&M single was a gem but not the Holy Grail which it has grown to be. I was offered to buy some parts of his collection in the mid-90īs and it certainly was an offer one could not turn down. Obviously, I can not guarantee its authenticity as I only have one trustworthy guy's word for it.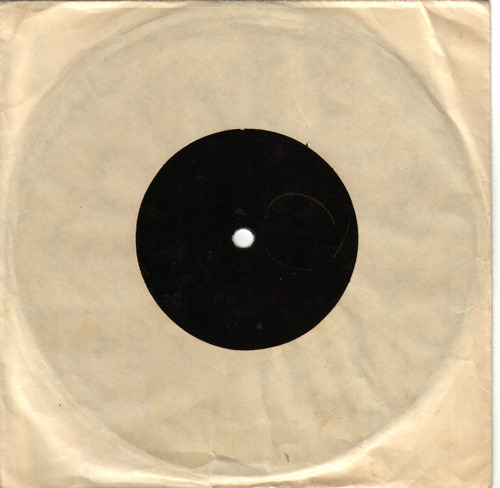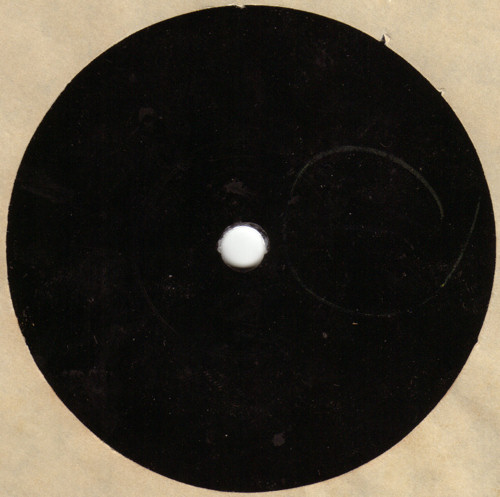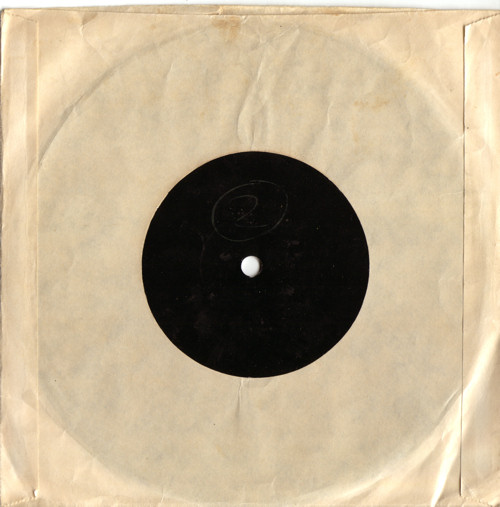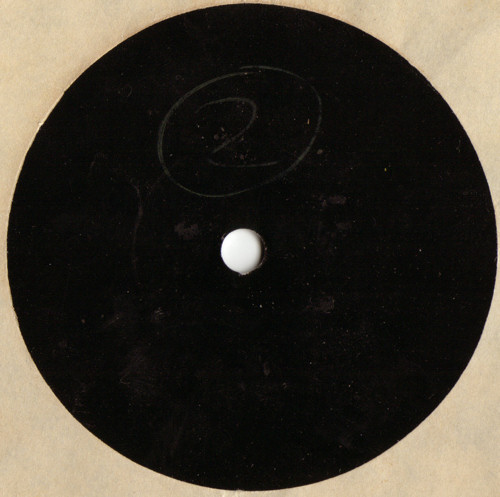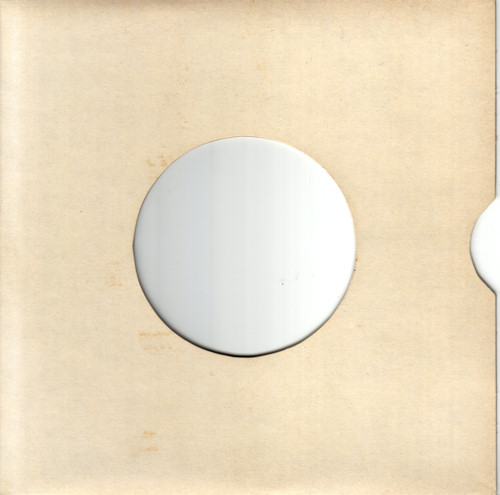 Special thanks to Jan Behrendtz for scanning the above acetate of GSTQ on A&M for use in this feature.
©Phil Singleton / www.sex-pistols.net 2011
All rights reserved. Not to be reproduced without permission.
God Save The Sex Pistols ©Phil Singleton / www.sex-pistols.net 2011
---
Although every attempt has been made to ensure the following listings are as accurate as possible, errors may have occurred. Please e-mail any additions and/or corrections.
Errors that may have occurred will make it obvious if an attempt is made to copy the above piece of work. Do not publish elsewhere and claim authorship. You have been warned.