ANARCHY IN THE UK
JAPAN COUNTERFEIT

Anarchy In The UK / I Wanna Be Me (EMI EMR-20373)
Released ???? 7"
Notes. Japanese EMI number sequencing places the release date in late 1977.
However, Yoshiki Saito in Japan has been in touch and believes the record is a bootleg. The lyrics and their translation on the back of the jacket are the same as the NMTB Japanese Toshiba-EMI release from 1986. The other info refers not to the Sex Pistols, but the Strapps. Therefore it is likely the single is a bootleg/counterfeit, released in 1986 or later.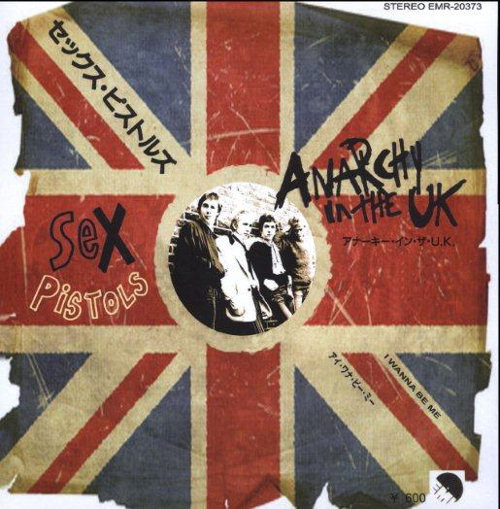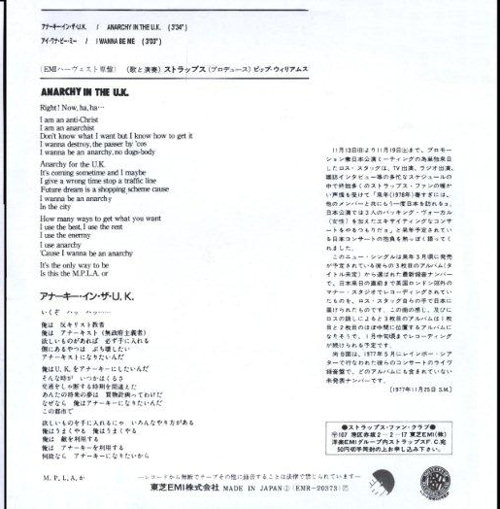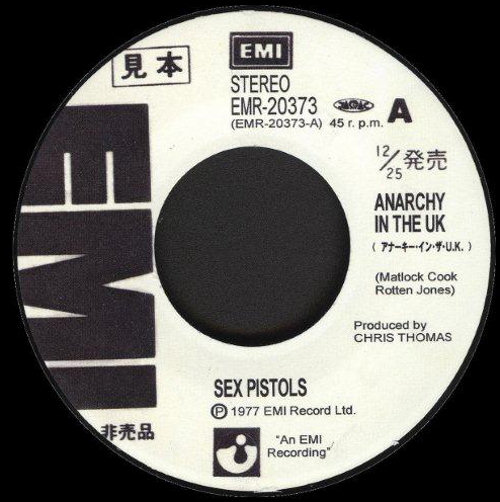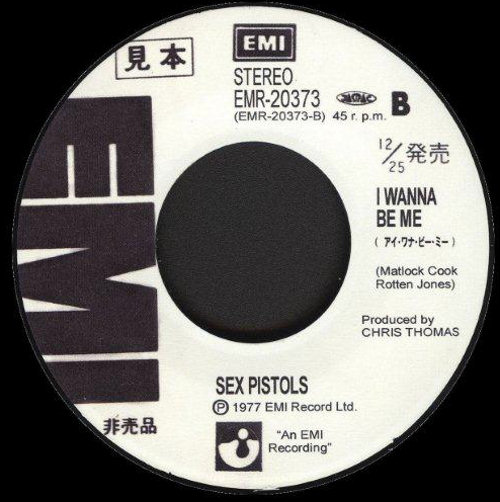 Special thanks to Peter Reich for scanning his collection for use in this feature. Plus Markus Prem for date/catalogue research, plus Yoshiki Saito.
©Phil Singleton / www.sex-pistols.net 2013
All rights reserved. Not to be reproduced without permission.
God Save The Sex Pistols ©Phil Singleton / www.sex-pistols.net 2013
---
Although every attempt has been made to ensure the following listings are as accurate as possible, errors may have occurred. Please e-mail any additions and/or corrections.
Errors that may have occurred will make it obvious if an attempt is made to copy the above piece of work. Do not publish elsewhere and claim authorship. You have been warned.