C'MON EVERYBODY
UNITED KINGDOM
- "withdrawn" sleeve and labels.
C'Mon Everybody / The God Save The Queen Symphony / Watcha Gonna Do About It (Virgin VS 272)
Released 1st July 1979 7"
Notes: Collector Kevin Pretlove has uncovered the following item in his quest for rarities. C'Mon Everybody with a different sleeve to the standard issue. Is it a fake?

Here are the facts:
1) The sleeve is properly cut and folded, definitely not like one of the immitation sleeves you see for the counterfeit GSTQ singles. 2) The disc is genuine with the serrated inner edge and spot on B-side yellow label.
3) The other important factor is the B-side matrix VS 272 B 1. All the other variants of the single don't carry a B 1.
(The labels for both sides as well as Matrix number and 'A Porky Prime Cut' etchings are shown below).
4) The adverts in music papers used this self same artwork and there's even a poster (see below). However there was no press adverts that used the simple burger image.

Was this the original sleeve artwork but someone decided that an image of Sid spewing his burger may not have been helpful in selling singles and opted for the safer burger image instead?
If this is a fake you have to wonder why someone would go to so much effort for a single that isn't what you would regard as a major collectible in the first place!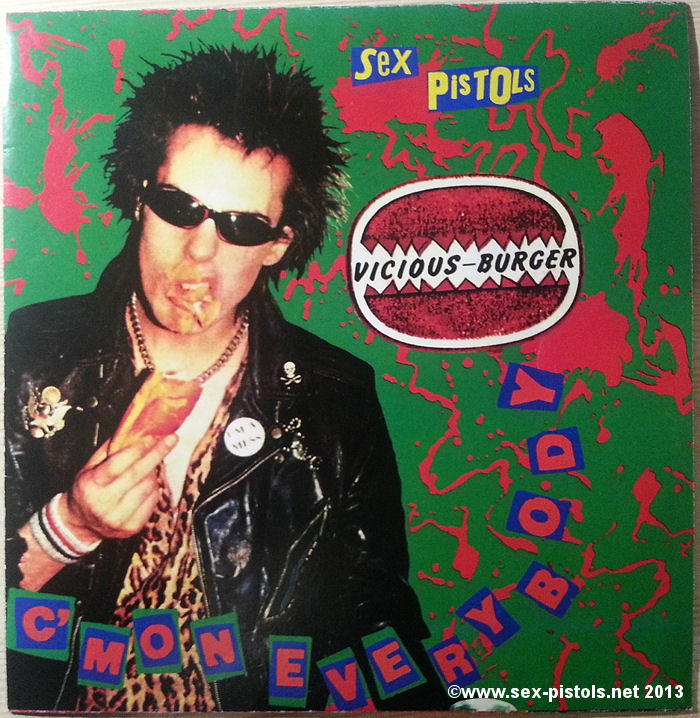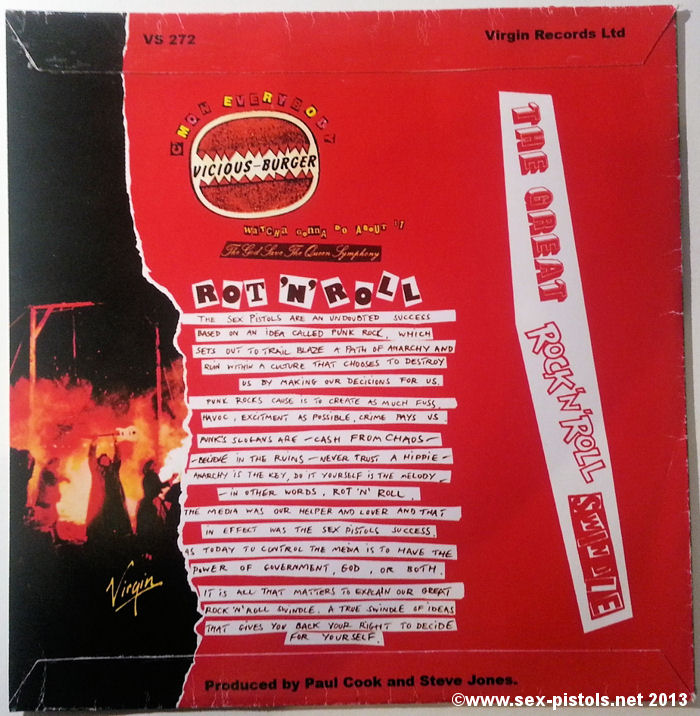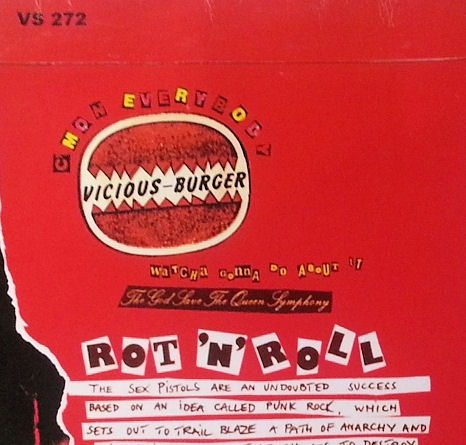 Close-up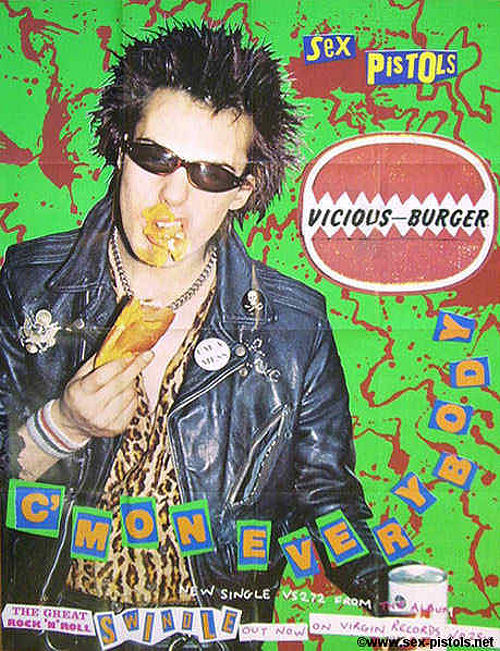 Advertisement Poster from 1979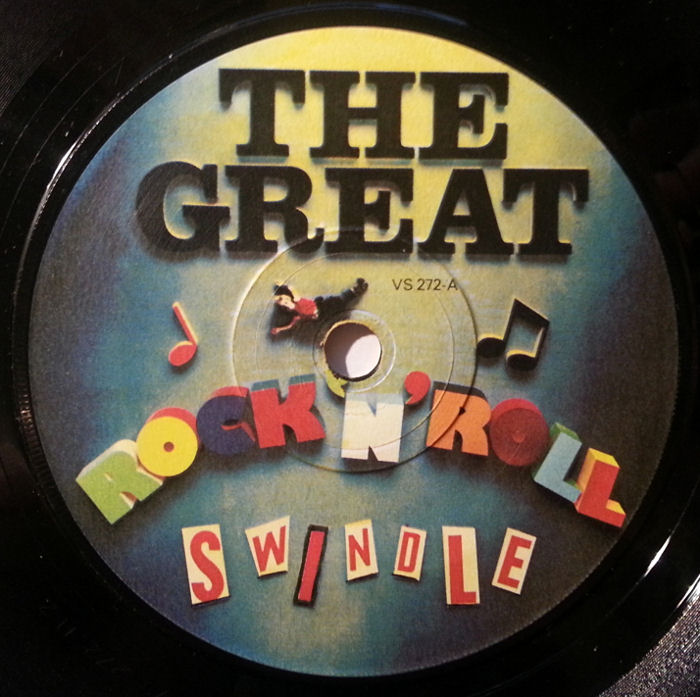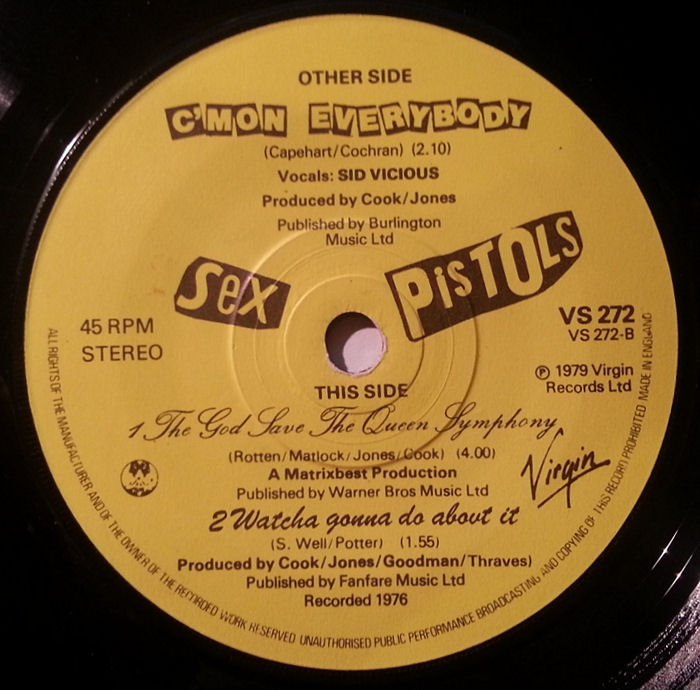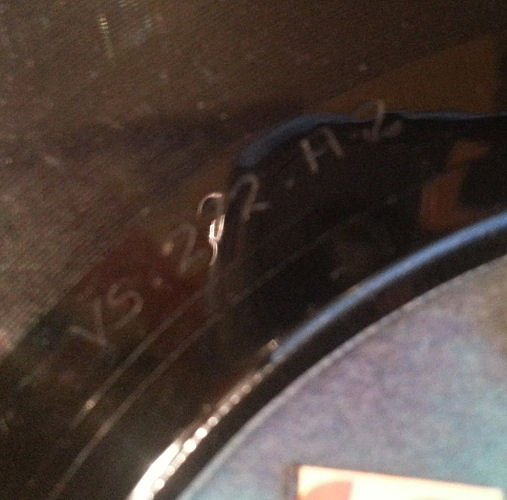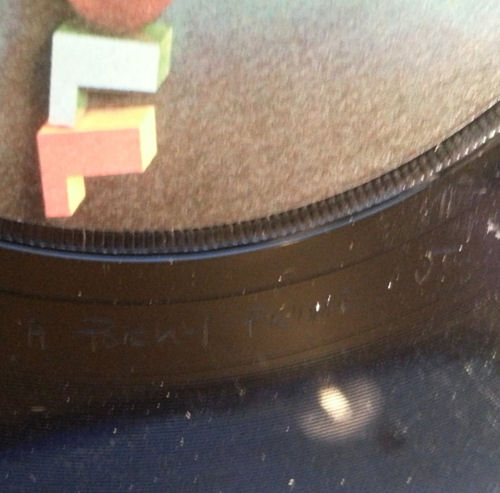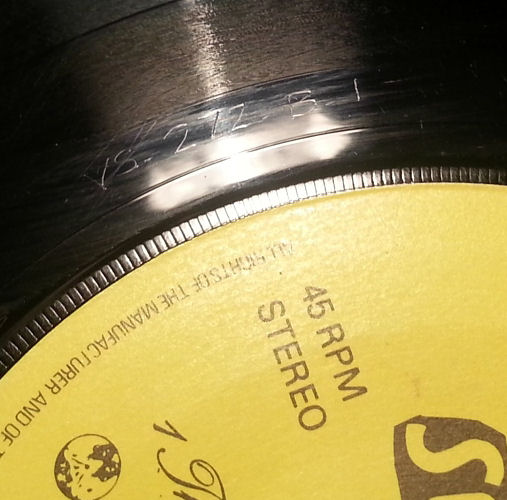 B-side matrix VS 272 B 1 (see notes)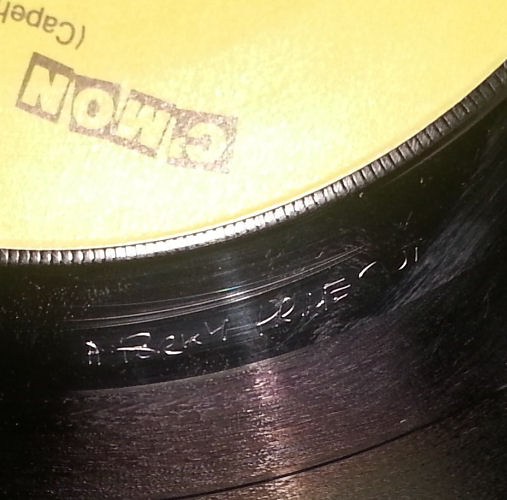 Special thanks to Kevin Pretlove for scanning his collection for use in this feature.
©Phil Singleton / www.sex-pistols.net 2013
All rights reserved. Not to be reproduced without permission.
God Save The Sex Pistols ©Phil Singleton / www.sex-pistols.net 2013
---
Although every attempt has been made to ensure the following listings are as accurate as possible, errors may have occurred. Please e-mail any additions and/or corrections.
Errors that may have occurred will make it obvious if an attempt is made to copy the above piece of work. Do not publish elsewhere and claim authorship. You have been warned.