The Professionals Live In London CD (JTP004)
Recorded at The Garage, London, 28th October 2017
CD released March 2020

Captured at the What In The World launch gig at The Garage in London, this was the moment it all came together for the rejuvenated Professionals as they shed the skin of their old 80's incarnation and emerged as a contemporary band, more tough and thrilling than they had any right to be.

The show itself was recorded by Pros album producer Dave Draper with a future release in mind. It's no mere soundboard tape, but a professionally (obviously!) mic'd up and mixed job - it just can't get any better. Neither can the performance.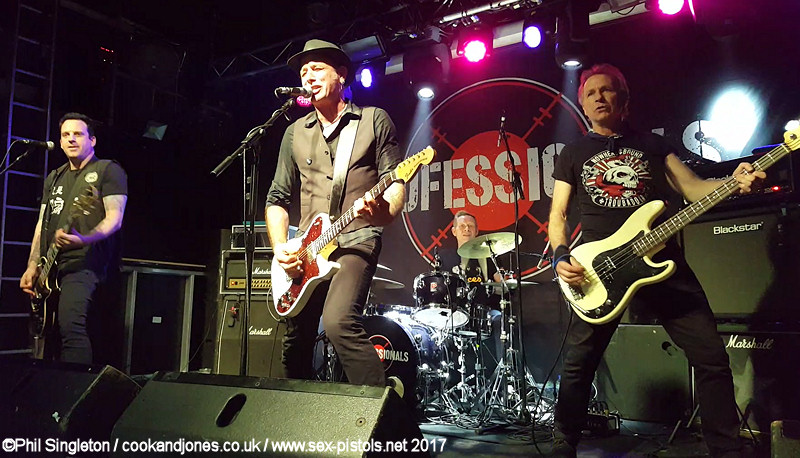 The gig had followed the previous night's warm-up in Wolverhampton, which had itself been a triumph, so there was no doubt they'd deliver in London. How best to sum the evening up? Here's an extract from my 2017 review:



"Erupting into life with Payola followed by the rock-centric Northern Slide, the template Professionals sound was quickly established. Time now for the first new song of the evening, Good Man Down, one of five played. Sonically uplifting oldies Join The Professionals, Just Another Dream, Crescendo and 1-2-3 were delivered with spine tingling clarity, but in amongst them were new tunes Rewind, Let Go, Take Me Now and Going Going Gone - all very, very catchy, with brilliant memorable lyrics. These were the highlights of the set, sitting effortlessly alongside the established songs. Powerful and direct - in many respects they even eclipse the early 80's material.





The main set closed with Kick Down The Doors and Silly Thing. We got the added bonus of Bodies and Pretty Vacant, which were great to witness, but it was the band's own material that really ripped the roof off. The perfect size of the The Garage coupled with the volume and acoustics meant The Professionals were the juggernaut we'd dreamt about. An unstoppable behemoth."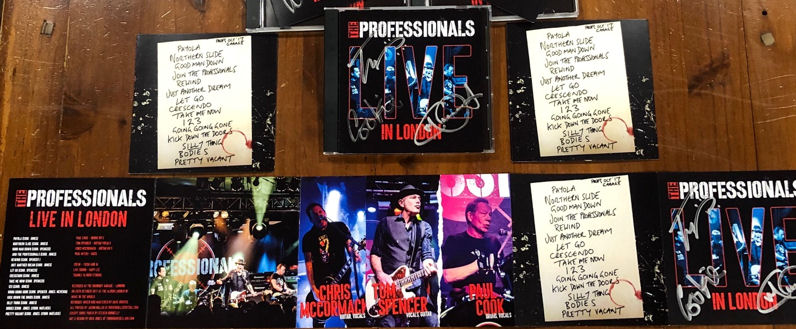 To put it simply, Live In London is an historic document both for those who witnessed the moment for themselves and those in need of recorded proof of just how great the Pros are live.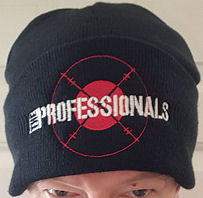 So what are you waiting for? While you place your order, why not check out the band's fabulous merchandise and offer your support during this Covid-19 gig paralysis. The beenie is particularly fetching.

Stay safe.

Review by Phil Singleton

Order CD direct from the band
Pros Merchandise


Pros Beenie - great!



Text & Pictures ©Phil Singleton / cookandjones.co.uk / www.sex-pistols.net 2020
All rights reserved. Not to be reproduced without permission
God Save The Sex Pistols / Kick Down The Doors ©Phil Singleton / cookandjones.co.uk / www.sex-pistols.net 2020