FRENCH VINYL RELEASES
- sleeves and labels
Submission / New York (Barclay 640 137) EC and BA-105 Codes
Released October 1977 7".
Notes. EC Code replaced the EA codes on previous Barclay releases.
Both EC and BA 105 sleeves came with identical labels. Both labels mis-spell Matlock as Mattlock.
Single coupling and sleeve design unique to France, featuring band picture from God Save The Queen video shoot.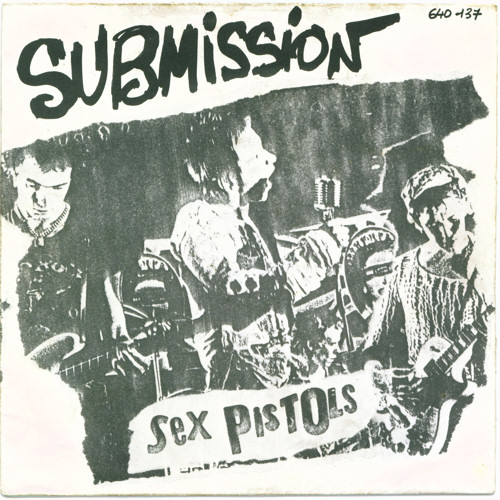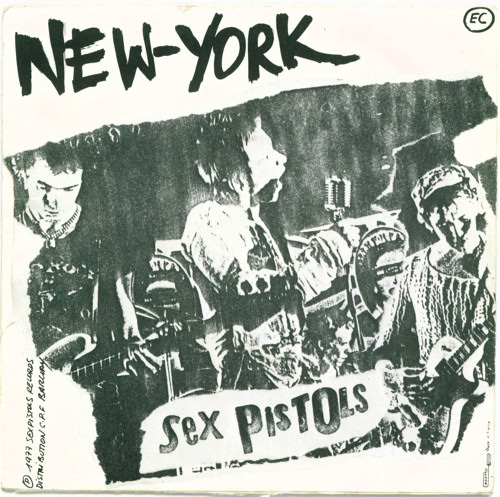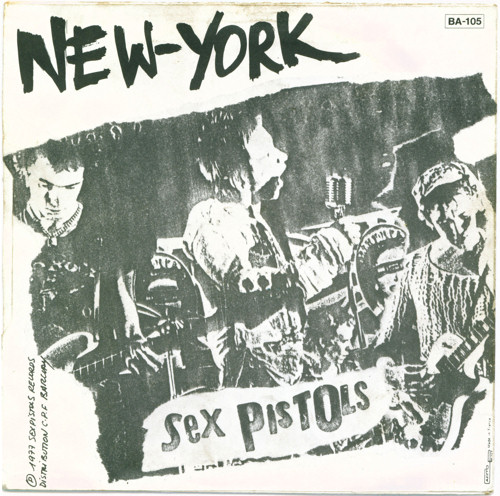 Sleeve variations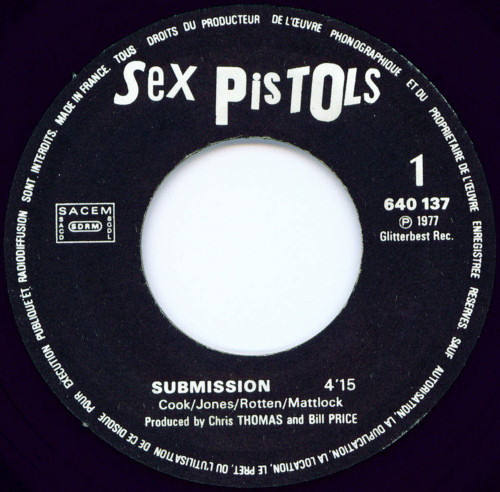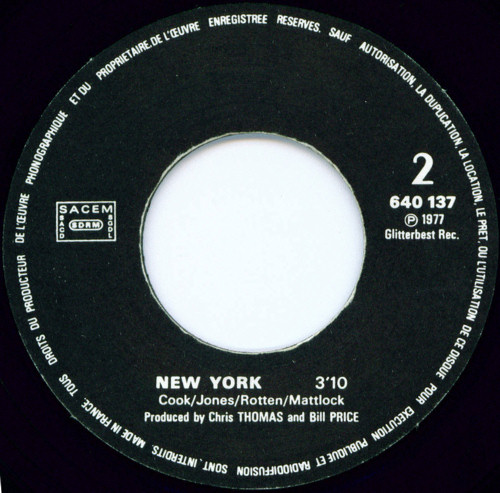 < Submission Test Pressing | My Way / Cosh The Driver EC Code >
Special thanks to Andy Biddle for scanning his collection for use in this feature.
©Phil Singleton / www.sex-pistols.net 2011
All rights reserved. Not to be reproduced without permission.
God Save The Sex Pistols ©Phil Singleton / www.sex-pistols.net 2011
---
Although every attempt has been made to ensure the following listings are as accurate as possible, errors may have occurred. Please e-mail any additions and/or corrections.
Errors that may have occurred will make it obvious if an attempt is made to copy the above piece of work. Do not publish elsewhere and claim authorship. You have been warned.