23rd March
Neil Young records cover of God Save The Queen. [thanks to Colm]

21st March
Live Review: Glen Matlock, Hugh Cornwell, and Fancy Space People at Los Angeles' Echoplex:
"Matlock vs Cornwell. Two separate sets of dueling rock & roll heavyweights. Who would come out on top, Sex Pistols bassist Glen Matlock, or ex-Stranglers singer-guitarist Hugh Cornwell?"
20th March
Anarchy In The UK is to get a special release on Record Store Day, 21 April as a picture disc limited to 3500 copies. classicrockmagazine.com/news/sex-pistols
See full UK RSD list recordstoreday.co.uk/exclusive-product
The secret PiL gig last night in Shoreditch/Hoxton reviewed in the NME: nme.com/news/
See also officialcharts.com/chart-news/
PiL also announce new UK summer dates:
Bournemouth, O2 Academy, UK, July 31st
Reading, Sub 89, UK, August 1st
Newcastle, O2 Academy, UK, August 6th
Hertfordshire, Forum, Hatfield University, UK August 12th
Bristol, O2 Academy, UK, August 13th
See pilofficial.com/shows
The Standard paper in London yesterday gave the BBC 6 Music PIL event a 4/5 star review.
17th March
BBC Red Button Blog Featured artists include Public Image Ltd (performing new material for the first time in 20 years) bbc.co.uk/whats_on_bbc_red_button
Last night's PiL gig reviewed for God Save...
PiL last night debuted two new songs during their 55 minute set at Queen Elizabeth Hall: Deeper Water and One Drop. Part of PiL's performance can be heard at bbc.co.uk/programmes/ and further highlights will be avaialble tonight on 6 Music at the Southbank. Footage can be seen on the 6 Music website and by pressing the Red Button on any digital TV channel from 6am on Monday 19th March. [thanks Pilofficial.com]
Exclusive! Glen Matlock and band pictured during the soundcheck at The Blank Club, San Jose.
Watch the band in action: Born Running / Somewhere Somehow / Yeah Right / Hard Work [submitted by Gil Warguez]
16th March
Steve Jones features in the Arctic Monkeys new video R U Mine?, introducing the song. [thanks Stu Craig]
14th March
Public Image Ltd will perform and Orbital will DJ at an event to launch this year's Record Store Day on Monday. The show is due to take place at a secret location in Shoreditch on 19th March, which will also be live-streamed via Boiler Room TV and the RSD website. John used the announcement as an opportunity to back physical records over downloads, saying: "The destruction of the music industry is because people can't buy records easily. A record is for life. A download is a lack of life. A poor substitute for a real wife!"
Ask John Lydon a question as part of BBC World Music Day at 8pm at The Venue, 229 Great Portland Street W1 W5P at 7pm on Wednesday 21st March.

13th March
PiL live as part of 6 Music 10th anniversary celebrations at Queen Elizabeth Hall this Friday 16th March: Watch highlights of the event online and hear the band live at bbc.co.uk/6music.
Glen Matlock has been lending his skills to a few of his friends, contributing to forthcoming albums from Zooparty (track PMA; album You Must Be Joking) and Sonny Vincent (with Rat Scabies).


Still available:

John Lydon is the cover star of the latest edition of Vive Le Rock magazine,

"The Rise, Fall & Rebirth of John Lydon and Public Image Ltd".

In the shops now.



11th March
Glen Matlock and Hugh Cornwell were celebrity co-hosts on Shoebox Radio in Canada. Listen to the Podcast. Show 519. [thanks Gil]
PiL live in Italy. July 21st, Rock in Idrho, Milan, Italy.
"Portlandia's sketch-comedy celebration of America's weird and wonderful wraps its second season with an all-star episode featuring Tim Robbins, Steve Jones of the Sex Pistols.... " Catch a glimpse of Steve in this trailer.
5th March

Jonh Ingham's place in the Sex Pistols story remains absolute.

He was the first journalist to interview the band. Jonh's iconic feature appeared in the April 24th '76 issue of Sounds and opened up the band to the world. For the first time we got an insight into the personalities, the manifesto, and a glimpse of a scene on the cusp of an explosion.

A further piece in Sounds by Jonh in October showed how dramatically the scene had progressed during the summer of '76, and wrestled with the term that was now bestowed upon the movement; 'punk'.

Jonh witnessed historic moments in the Sex Pistols history: Lesser Free Trade Hall, Chalet Du Lac, and Winterland. He put up the bail for Sid Vicious following the 100 Club glass throwing incident and was the first to review The Clash and The Damned, witnessing The Clash's first ever date at Rehearsals Rehearsals.

Inspired by punk, Jonh crossed the divide from journalist to instigator; shaping and launching Generation X.

Jonh has rarely spoke about his time at the forefront of a musical revolution. Until now.

God Save The Sex Pistols is proud to bring you THE Jonh Ingham interview.
4th March
Glen Matlock in action performing Ghosts of Princess in Towers & more in Chicago on 1st March. [thanks Carlos Lopez]
Exclusive! Paul Cook and fellow Professional Paul Myers pictured live with Subway Sect in York. [thanks Claude Reed]
3rd March
John Lydon is a contributor to Beware of Mr. Baker, a documentary about legendary drummer Ginger Baker. John kicks off the video preview.
Supermarket Morrisons are launching their own music festival, MFest, at Harewood House, Leeds on July 7th and 8th. Glen Matlock will be appearing at MFest along with Human League, Matt Cardle, Cher Lloyd and many others.
1st March
New DVD reviewed: Public Image Limited Live At Rockpalast 1983.
More PiL dates announced:
Friday, 3rd August, Wulfrun Hall, Wolverhampton
17 - 19th August, Beautiful Days Festival, Devon
29th February

DAVY JONES
30th December 1945 - 29th February 2012
"I'm Not Your Stepping Stone"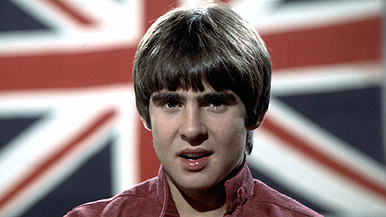 Glen Matlock & Hugh Cornwell pictured at Crescent Ballroom, Phoenix, 25th February.
28th February

NME out tomorrow:

John Lydon has claimed that he'd like to "have a cake fight" with the Queen in an exclusive 'Never Mind The Bollocks' anniversary interview with NME.

To read the full interview with Lydon, Glen Matlock and 'Never Mind The Bollocks' producer Chris Thomas, which revisits the band's chaos-filled 1977 in which they signed their doomed deal with A&M records, pick up the latest issue of NME tomorrow.



John Lydon will appear in the new series of In Confidence, Sky Arts 1 HD, (Monday's at 8:00PM). Keep an eye on schedules.
27th February

Sex Pistols sign new record deal with Universal
Press Release
UNIVERSAL MUSIC CATALOGUE UK ARE PROUD TO ANNOUNCE THE SIGNING OF THE SEX PISTOLS

Universal Music Catalogue UK announce this week the signing of the legendary British band the Sex Pistols, following the acquisition of the classic catalogue for the world excluding North America.

"Music can be great, when done by the great. The Sex Pistols are the greatest. Universal now has a trophy room, Music is the imitation of nature, the Sex Pistols are nature, So please give generously. Thank You." Johnny Rotten.

Karen Simmonds, MD, UMC UK says "To be given the opportunity to re-evaluate the Sex Pistols catalogue is every music lover's dream. We're looking forward to working with the band and celebrating their impact on worldwide culture."

An expanded and repackaged edition of Never Mind The Bollocks Here's The Sex Pistols will be scheduled for release later in 2012 to commemorate its 35th anniversary. UMC are also planning events and other releases throughout 2012 and beyond.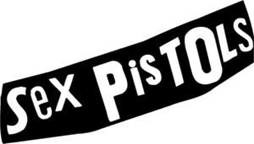 Famous for inspiring a generation to rise against the musical establishment in the late 1970s, the Sex Pistols changed the face of music and popular culture overnight with one of the most influential and controversial records in British music history.

35 years after its release, Never Mind The Bollocks and the Sex Pistols' legacy continues to grow as new generations discover its powerful message and still relevant, seminal songs.
Look out for more information on the new releases soon.

[thanks RJ van der Woud]
What the Papers Said
This week, the NME has an exclusive interview with John Lydon, where he reveals the full story behind 'Never Mind The Bollocks' and the anniversary - available on newstands and digitally from Wednesday 29th February. nme.com
Billboard reports: "The financial details of the deal were not disclosed, though it is understood that the deal covers Never Mind The Bollocks... and the film soundtrack The Great Rock 'N' Roll Swindle.
The Telegraph reports: "The repackaged album will go on sale later in 2012, 35 years after its original release, and Universal plans a series of events to mark the anniversary.... .
This brings to an end the band's long association with Virgin/EMI
26th February
"Legendary Sex Pistols punk rock show at Cain's Ballroom recalled." Read more:
23rd February
More PiL dates announced:
Heaven Nightclub, Villiers Street, London, 1st & 2nd April nme.com
Summer Sundae Festival, Leicester's De Montfort Hall and Gardens, 17th-19th August
Glen Matlock is a special guest of King Mob at Islington O2 Academy on 28th March.

21st February
PiL's new album, This Is PiL will be released on 28th May on the band's own PiL Official label.
Track listing for the EP One Drop, released on 21st April:
One Drop / I Must Be Dreaming / The Room I Am In / Lollipop Opera. nme.com
19th February
Publication news: Glen Matlock's autobiography I Was A Teenage Sex Pistol, will be published by Essential Works (Rocket 88 imprint) in April. Available as an e-book, paperback, and hardback.
John Lydon is the cover star of the latest edition of Vive Le Rock magazine, "The Rise, Fall & Rebirth of John Lydon and Public Image Ltd". In the shops on 21st February.
18th February
Site updates. John Lydon pictured in Sheffield, 8th May 1986. Submitted by Andrew Brooksbank.
T-shirt purchased at the Sex Pistols show, Winterland, San Francisco, 14th January 1978. Submitted by Richard Kendall.
16th February
The 2011 film, Sønner Av Norge, which featured John Lydon, is now out on DVD and Blu-ray in Norway. Extras include interview with John Lydon. [thanks Harry Nordskog]
PiL have added a second date at Concorde 2, Brighton on Wednesday, 15th August.
15th February
Listen to PiL's new single One Drop. / www.hitfix.com/
See PiL live on Thursday, 16th August at Concorde 2, Brighton.
14th February
PiL and related news:
Today in The Guardian: "Public Image Ltd announce new album. Public Image Ltd are preparing to release their first album in 20 years. John Lydon said their new record is finished, mastered and due in May or June, with a taster EP to be released in April. "The album's done," Lydon told BBC 6 Music on Monday. "
An four-song EP, One Drop, will preceed the album on International Record Store Day, 21st April. http://www.bbc.co.uk/programmes/b01c00s1#segments
Public Image Ltd will play one-off London gig 16th March at the Queen Elizabeth Hall at the Southbank Centre as part of the 10th Anniversary of BBC6 Music. PiL will be special guests with Super Furry Animals frontman Gruff Rhys, songstress Anna Calvi and Beth Jeans Houghton & The Hooves Of Destiny. nme.com.
Jah Wobble and Keith Levene discuss "how we made" Public Image Ltd's Metal Box in The Guardian.
Catch Jan & Keith performing :"Metal Box In Dub":
Friday 23rd March, The Trades Club, Holme Street, Hebden Bridge, West Yorkshire, HX7 8EE
Saturday March 24th, Ruby Lounge, Manchester.
Sunday 15th April, Laugharne Festival, Laugharne, Carmarthen, Dyfed, Wales
Sunday 24th June, The Willowman Festival, Lenthor Farm, Stokesley Road, Brompton, Northallerton, North Yorkshire, DL6 2UD
12th February
The Last Jubilee Festival - A Celebration of the Ture Spirit of '77. Bath Race Course. 2nd - 4th June:
Glen Matlock is on the bill along with Buzzcocks, The Damned, Eddie And The Hot Rods, 999, UK Subs, Hugh Cornwell, The Vibrators, and many more...
Man Raze's new single / video, Take On The World is available to view.
Book News:

Exiled To Oslo & Sid's Norwegian Romance.
Available at last in the UK at reasonable prices for Amazon Kindle. Current Kindle Store Price £6.67
Trivia: As frequented by Steve Jones and Paul Cook, and featured in the There'll Always Be An England DVD extras... Cooke's Eel, Pie And Mash shop in The Goldhawk Road, Shepherd's Bush faces demolition. The London Standard reports: "This week Hammersmith And Fulham council approved plans to regenerate Shepherd's Bush Market and the Victorian shops nearby. This would mean replacing the row of shops with "yuppie flats". Cooke's say "the area needs to be revitalised, not destroyed". Cooke's has been in the same family since 1899. The Who's Pete Townshend has joined the campaign to oppose the developement. Cooke's was featured in the 1979 movie "Quadrophenia"."
9th February
Site Updates. NMTB second pressing alternative labels.
Filthy Lucre Promo Pack.
7th February
BBC4 Friday 10th February, 9PM: How the Brits Rocked America: Go West. We're the Kids in America. "The Sex Pistols' American tour of 1978 might not have been a commercial success but it would set the tone and attitude for a new wave of British rock in the USA, while Duran Duran would lead a new pop invasion in the 80s. With contributions from John Lydon and Robert Smith." [Thanks Nick Ward]

5th February
An extra date has been added to the start of Glen Matlock's joint tour of the US / Canada with Hugh Cornwell; at the Crescent Ballroom in Phoenix, AZ, on 24th Febraury. The tour has seen a couple of venue changes - the box above is the definitive list.
Vic Godard & Subway Sect hit the road in the UK, with Paul Cook on drums and fellow Professional Paul Myers on bass.
Catch them live at: Friday 24th Feb, York, Stereo Club / Saturday 10th March, London, Venue 229 /
Thursday 22nd March, Hyde, The Verge / Friday 23rd March, Glasgow, Accies /
Saturday 24th March, Edinburgh, Voodoo Rooms / Sunday 25th March, Dundee, Beat Generator Live.
The show in Hyde will be preceeded by a recording for the Marc Riley Radio Show BBC6, in Manchester.
[thanks Paul Myers for info]
3rd February
God Save the Sex Pistols Forum: After 12 years, the Forum has now closed. I'm afraid I won't be giving out any more details on this decision ......... Phil
2nd February
Site Update: Vinyl Worldwide. Two New Zealand rarities added:
Anarchy In The U.K. (EMI 1976)
God Save The Queen Test Pressing (Virgin 1977).
Plus, on the anniversary of the death of Sid Vicious: Sid Vicious & Friends single.
31st January
Happy birthday John Lydon. Born on this day in 1956.
Contact Music reports: "John Lydon 'Threatens Lawsuit' Over Pil Album. Punk icon John Lydon has reportedly threatened to launch legal action against his former Public Image Ltd. bandmate Jah Wobble over the rights to their album Metal Box."
28th January
Sex Pistols - Live The Broadcast Archives. New DVD reviewed.
26th January
Site Update: Vinyl - Anarchy in the UK picture disc.
24th January

21st January

Glen back at the famous punk club.

Glen played at the original Eric's with both the Sex Pistols & Rich Kids (pictured left at Erics).
www.ericslive.com/
Due to the demands of his other projects, Glen Matlock has stepped down from King Mob.
13th January
Worldwide Vinyl Update: No Future (A&M AMS 7284). One of the most valuable records, ever.
A one-sided acetate of unreleased A&M 7" pressing. Information and image submitted to the site by Kevin Spencer.
10th January
On Sky Arts 1 tonight at 10PM: Public Image Limited live at Isle of Wight Festival 2011. Followed by Sex Pistols - There'll Always be an England at 10.30PM.
7th January
Last night BBC4 aired Top Of The Pops - The Story Of 1977. Paul Cook featured discussing GSTQ and Pretty Vacant - including extracts from the videos. Opinions were given on whether GSTQ was rigged to prevent it being number 1. It is repeated tomorrow (8th Jan) at midnight. See also iplayer.
6th January
Glen Matlock will be on tour in the US & Canada in February and March as part of a double header with ex-Strangler Hugh Cornwell. Both will be performing with their own band. Glen's band comprises of Glen and James Stevenson on guitar, Clem Burke on drums, and Steve Fishman on bass. Dates listed above.
5th January
On this day in 1978, the Sex Pistols began their US tour in Atlanta. The Evening News (defunct London newspaper) sent John Blake to follow the band. Three rarely seen cuttings from the paper are reproduced in the Press Cuttings Archive.
4th January
John Lydon: 'If you want to know why PiL don't have a record label, look at 'X Factor'' The frontman told NME that he and his band had found it hard to find a label they wanted to work with because the music industry is unwilling to take a risk on artists who "strive to break barriers". With Public Image Ltd. set to release their new studio album 'This Is PiL' this year, Lydon revealed that the band were now "very close" close to signing with a label but said that it had been hard to find one free from "shenanigans or dictatorships". Read more on nme.com...
30th December
HAPPY NEW YEAR from God Save the Sex Pistols. It's back in time 34 years, to see how readers of Sounds voted in their 1977 year end poll.
29th December
Manraze, featuring Paul Cook, Phil Collen and Simon Laffy of GIRL have released a free download of Over My Dead Body, the first single from the album PUNKFUNKROOTSROCK. The download is available on Soundcloud, as well as a streaming version of their cover of Jimi Hendrix's Fire. Originally released as a limited Holiday download to the Manraze and Def Leppard social media outlets, Over My Dead Body reached the download limit within 10 minutes, and within 24 hours was streamed over 4500 times. Fire hit #1 on the iHeartRadio Rock on Demand Chart, with both tracks set to be released to terrestrial rock radio in the Spring. Manraze also recently completed a video for the track Take on the World, the theme for the film I, Superbiker 2: The Showdown, set to be released theatrically across England in Spring.
27th December
Glen Matlock is co-hosting the afternoon show with Gary Crowley on BBC Radio London 94.9 FM tomorrow between 3 and 5pm.
Two new DVDs due 2012....
Sex Pistols Live: The Broadcast Archives
Promo information states "rare live performances from the British punk legends."
Current release date set for 24th Jan 2012



Public Image Ltd - Live At Rockpalast


PIL live on German TV on Halloween 1983.
"Included is a performance of Anarchy in the UK as well as a backstage interview and rehearsal footage."
Release date set for 27th Feb 2012
22nd December
HAPPY CHRISTMAS from God Save the Sex Pistols. Celebrate with a trip back to the Sex Pistols final 1977 UK gig at Ivanhoes, Huddersfield. A ticket from Christmas Day evening gig has been submitted to the site by Neal Bambridge.

10th December

Jamie Reid 'Out of the Dross-Liberty' Exhibition, London December 8th 2011 - January 14th 2012 [thanks Stu]
8th December
The Faces / Small Faces are to be inducted into the Rock and Roll Hall Of Fame in April 2012.
Will Glen Matlock finally get to play at the ceremony? Faces keyboardist Ian McLagan seems to think so in Rolling Stone.....
"Rolling Stone: Will Glen Matlock be your bassist if the Faces do wind up reforming at the induction?
Ian: Yeah, absolutely. He's been brilliant. Glen was my first choice, and I've always had him in the back of my mind for whenever the Faces got together. He's been the real glue of the band. It's been like having Ronnie onstage. He knows how to play those parts.
Rolling Stone: It's sort of funny that Glen will be there with the Faces when he refused to come when the Sex Pistols got in.
Ian: Well then, that's two we can make up for – Rod and the Sex Pistols." Read more
5th December
New feature. Jubilee / SexBox. A look at the promo CDs from these 2002 releases.
NMTB Worldwide Vinyl Update: Mexico - additional pressing.
4th December
Watch The International Swingers "out of control" during their debut show at Skinny's North Hollywood. It's rather good..... [thanks Erik Pettersson]
Press Release: "Proud Galleries - 'The Day The Music Died' launches at Proud Camden on Wednesday 14th December. This Exhibition features a portrait of Sid Vicious by the photographer Richard E. Aaron. The Day The Music Died features iconic images from a collaboration of world-renowned rock photographers and pays tribute to the lives of the greatest musicians and artists whose tragically short-lived lives have made a huge cultural impact within their musical spheres."