NEVER MIND THE BOLLOCKS HERE'S THE SEX PISTOLS
The God Save The Sex Pistols complete UK guide
Sleeve variations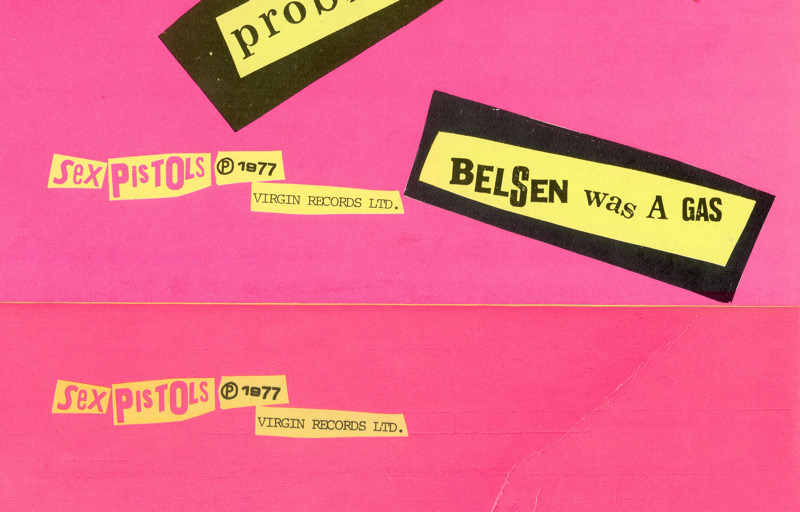 NMTB back bottom: Top is the first V2086 Belsen mispress with flat cover, bottom is one of the first real 1000 copies. The major difference (except the track listing) is the printing of 'Virgin Records LTD.' On the first 1000 covers there is too much black ink and the lettering looks more boldface than in the next printings.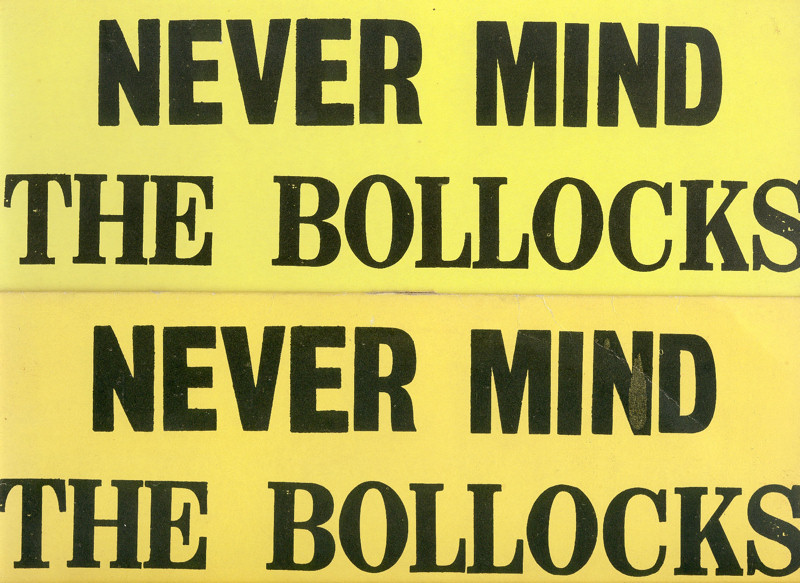 NMTB front top: Top image NMTB common cover, bottom NMTB first 1000 cover. Note the correct reproduction of Jamie Reid's original artwork. Very crude black lettering on luminous yellow and pink colours. Most of black letters are quickly printed with hole in the plain colour like the 'T', the 'B' and the 'S'. On the first 1000 batch notice the big lack of black colour in the second 'N'.

Supplementary information provided by GSTSPs visitor. (added March 08)
Arto Haarala, Helsinki Finland: "I just recently unearthed an EX-NM copy of the matrix A-1 / B-1 version from my collection (i.e. one of first 1000 batch), matching every other detail singled out on your site except for this one. On my copy the sleeve title has no visible lack of paint on "N" but the pressing is full and smooth."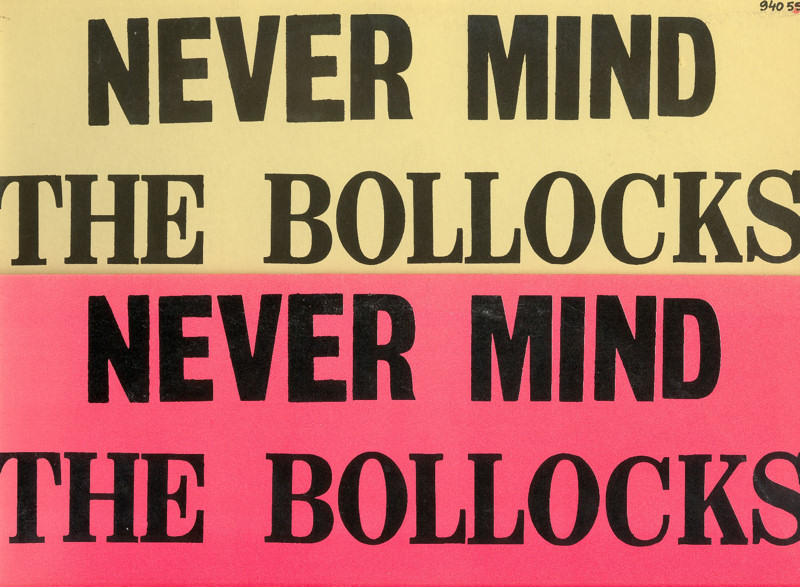 NMTB front top: Top image first French 11 track pressing, bottom Canadian first pressing. Foreign countries didn't respect Jamie Reid's original artwork and chose to drop luminous colours to avoid technical printing problems and gained time at the same time. In the same operation some foreign record companies printed the black lettering in solid black like on these 2 examples.
Never Mind The Bollocks Worldwide Index
Written and researched by Géant-Vert
©Géant-Vert / www.sex-pistols.net 2011

---
God Save The Sex Pistols ©2011 Phil Singleton / www.sex-pistols.net
All rights reserved. Not to be reproduced without permission.