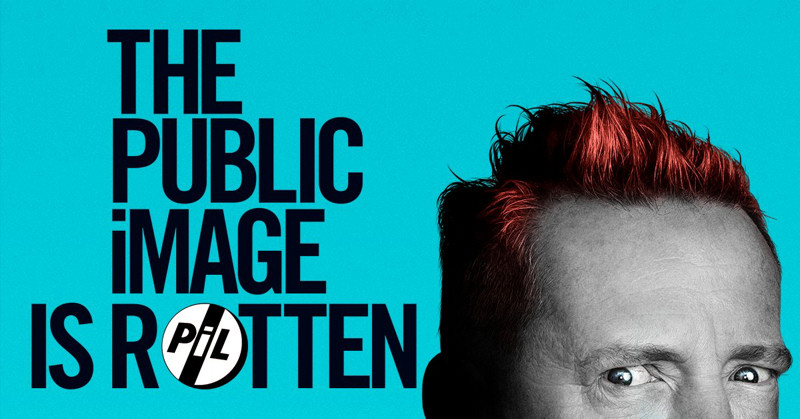 The Public Image Is Rotten (A Verisimilitude Production. Director: Tabbert Fiiller)



A film about the life of a cultural icon might seem like the perfect subject matter, if only the icon in question wasn't so difficult to pin down, pigeon hole or second guess. John is no ordinary icon, thus making this particular subject matter a somewhat daunting task. A complex figure inevitably draws a myriad of emotions and opinions. Getting this one honest, open and balanced could only be done from within the Lydon camp itself providing the project was inclusive of those who passed through, irrespective of their difference of perspective. This they do, there is no sugar coating; the highs and lows, the brotherhood and bust-ups, the triumphs and cock-ups, they are all here.

The film kicks into life with a clip of John in Japan in the early 80's telling a journalist that he intends to be around for a long, long time. So it proved.

John's childhood is crucial in shaping the man. The church, meningitis, memory loss, constant illness - both his own and his mother's - created obstacles which would have crushed many. Early memories, which at times bring John close to tears, are shared along with some fabulous family photographs which add a sense of normality to the struggle.

The Sex Pistols are vital to giving the world John Rotten, but they form only a small part of the narrative in the overall story, as the film hits its stride with the birth of PiL. Both original drummer Jim Walker and Jah Wobble contribute directly to the film and help spell out the dangerous and often chaotic nature of the band, a theme that would continue long after they had both departed, whether it be the Ritz New York riot in '81 or the decision to avoid touring in favour of random shows adding to the band's financial woes.

Even at this relatively early point in the film, it's core key strength becomes apparent; the sheer number of contributors who have gone before the camera for this project. These range from past band members, one-off collaborators, personal friends, and musicians influenced by PiL. It allows for a juxtaposition of opinion and thus adds considerable weight to the film.

Out of this melting pot come tales both positive (the influence of Metal Box for one) and not so positive. It's true to say PiL have been subject to some unique difficulties, take the stealing of the band's tapes by members of the band! Both Jah Wobble and Keith Levene were guilty, the latter releasing Commercial Zone despite having no knowledge of some of the tracks he was claiming to be on! Martin Atkins goes as far as to say he was unaware he was drumming on Wobble's own LP, thinking it to be PiL sessions. This sounds a bit far fetched, nevertheless Martin's wide ranging input proves welcome as he sheds light on all manner of PiL happenings during his two stints in the band, not least the role his Mickey Mouse watch played in the track Four Enclosed Walls. He's excellent in fact, recalling his ups and downs with no bitterness.

This considered approach to the past runs throughout the film. Take John's reflections on Keith Levene. Despite the many problems he caused, John is quick to emphasise that his talent cannot be denied, nor the music he created. Keith departed from PiL prior to a Japanese tour due to the band's fear of him being busted while entering the country. This followed Japan's introduction of the 'Paul McCartney clause' after the ex-Beatle was arrested for drugs a couple of years previously. This left John with no band save Martin on drums. The film doesn't duck this period, one when John faced a lot of animosity from the press. Of course, John was far from finished. The return to form with Album was a career highlight, and Ginger Baker - despite looking barely alive - is on hand to recall his contribution.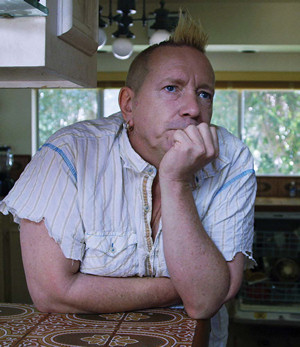 It was important to hear the thoughts of John's band members from the late 80's. Following the success of Rise, John was back with a 'proper' working line-up consisting of some fabulous musicians, two of which, Lu Edmonds and Bruce Smith, are still in PiL today. Both Lu and bass player Allan Dias talk about how the rock structure of late 80's PiL material had constrained John's performance. It was something Lu made sure didn't happen in modern day PiL, believing the songs should never be played the same twice. He's right of course, the beauty of PiL is the freedom of the songs and the performance. Also from this period, look out for the expression on John's face in an archive clip when new PiL guitarist John McGeoch says he's been ripping off PiL's guitar sound for years so he may as well join them. Priceless.

Along the way, John doesn't just talk PiL, it's his life story and we experience the pain of the loss of his mother alongside the love for his wife Nora. We also get a hint of John the Dad as the couple welcomed into their family two of Nora's grandchildren following the death of their own mother, and Nora's daughter, Ari Up of The Slits. Although as John says, he fiercely projects the privacy of those around him, after all "I asked for it, they didn't".

The re-invigoration and stability of John over the past decade coupled with the successful re-launch of PiL has one underpinning and consistent factor, that of John Rambo Stevens. The on screen captions which greet Rambo's appearances in the film change from 'childhood friend' to 'security' to 'manager'. He is all three and has proved loyal to a fault. As emphasised by Lu Edmonds, this has taken away a lot of the pressure and uncertainty which John endured under the many varied managers of days gone by, resulting in a new found freedom for him. Rambo can also be seen in 'security' action during a show, removing an interloper intent on manhandling John. He's also not adverse to protecting the crowd from over zealous bouncers.

With both life and PiL being a more settled affair these days, the tail end of the film allows space for us to focus on current PiL, culminating in the track Shoom in which John tells the audience to 'fuck off'. Bite and wit right to the end.

John has always prided himself on honesty - he talks of this in the film and the reasons which stem back to his loss of memory as a child. It's primarily on this aspect alone that the film needs to stand tall in order to succeed. On this criteria it hits the spot. However, The Public Image Is Rotten triumphs not only for its honesty alone. As it unfolds, the viewer is witness to a detailed, enthralling, balanced, insightful life story packed with touching humanity and a healthy dose of humour. Oh, and a fantastic soundtrack.

To both John Lydon the man, and The Public Image Is Rotten the film, we salute you.

Review by Phil Singleton


God Save The Sex Pistols ©2018 Phil Singleton / www.sex-pistols.net
All rights reserved. Not to be reproduced without permission.