NEVER MIND THE BOLLOCKS HERE'S THE SEX PISTOLS
UNITED STATES OF AMERICA
USA 8-Track Cartridge

Never Mind The Bollocks, Here's The Sex Pistols (Warner Bros. WB M8 3147)
Released November 1977

Notes. 8-Track cartridges were especially popular in the United States from the mid-1960s to the early 1980s when they became obsolete. The US is the only country known to have issued the album in this format.
The album is effectively split into 4 'sides' in line with the format. In order to balance the running time of each side, tracks were occasionally switched in sequence as is the case here with God Save The Queen sitting 3rd in the running order.

1: Holidays In The Sun / Bodies / God Save The Queen
2: No Feelings / Liar / Problems
3: Seventeen / Anarchy In The UK / Sub-Mission
4: Pretty Vacant / New York / EMI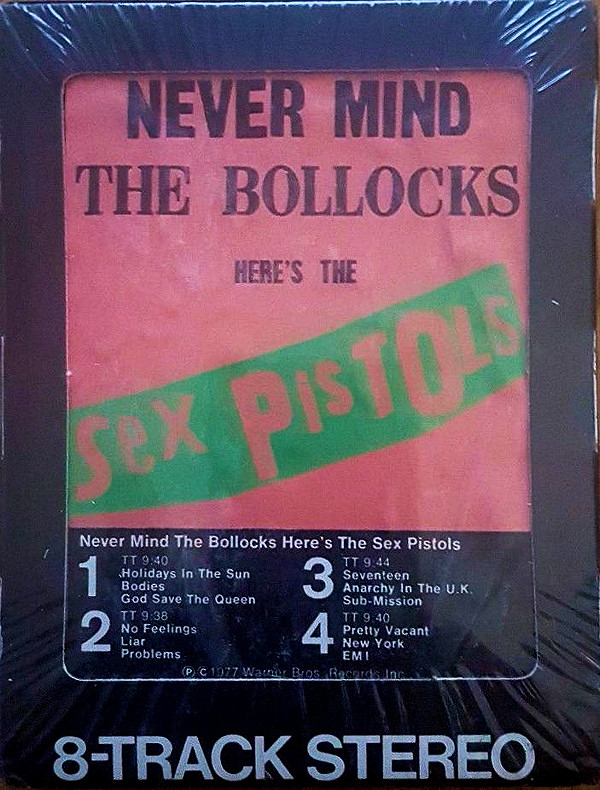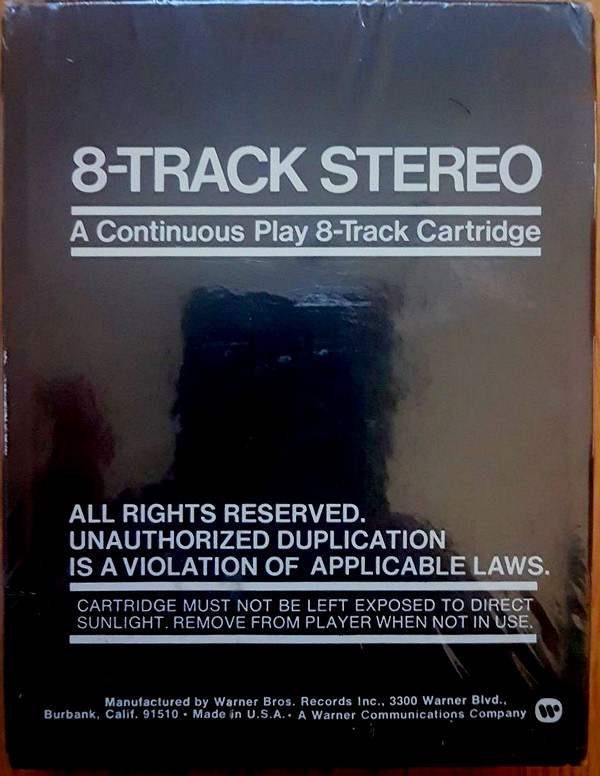 Special thanks to Andrew Brooksbank for scanning his collection for use in this feature.
©Phil Singleton / www.sex-pistols.net 2018
All rights reserved. Not to be reproduced without permission.
God Save The Sex Pistols ©Phil Singleton / www.sex-pistols.net 2018
---
Although every attempt has been made to ensure the following listings are as accurate as possible, errors may have occurred. Please e-mail any additions and/or corrections.
Errors that may have occurred will make it obvious if an attempt is made to copy the above piece of work. Do not publish elsewhere and claim authorship. You have been warned.