NEVER MIND THE BOLLOCKS HERE'S THE SEX PISTOLS
SCANDINAVIA
mis-pressing
- sleeve and labels.
Never Mind The Bollocks, Here's The Sex Pistols (Virgin V 2086)
Notes. This item appeared for sale late 2017. Here's the supporting information & photos that accompanied the online auction.
"Here is the story: 1977 Virgin is rushing out "Never Mind The Bollocks" to the world as Barclay Records (France and Belgium) has already started to export the French edition to the world. To avoid competition Virgin try to do domestical pressings around Europe as soon as possible. In Sweden they ship a bunch of UK sleeves and start to press the records in Sweden.
At the pressing plant they have just finished to press Swedish charting artist Jerry Williams latest LP "Too Fast To Live, Too Young To Die" cat# SLP2604, matrix numbers SLP 2604 A CR/ SLP 2604 B CR. But in a rush at the pressing plant, they forget to change the Side A pressing matrix when starting to do Never mind the Bollocks cat# V2086. The result is an LP playing Jerry Williams on side A and Never Mind The Bollocks on Side B. The mistake is discovered after only a short while and faulty copies are destroyed at once apart from this one (and maybe a few others?)."
Tracklist:
Side One Jerry Williams: No Money Down / Git It / Guitar Nelly / Serving Time / Rock On / Look Out Heart
Side Two Sex Pistols: Seventeen / Anarchy In The UK / Bodies / Pretty Vacant / New York / E.M.I.
UK sleeve & labels. Chris Thomas OR Bill Price production credit. EMI incorrectly credits Vicious as co-writer.
Side 2 plays Bodies as track 3 as per 11 track pressing of the album (label on record is incorrect).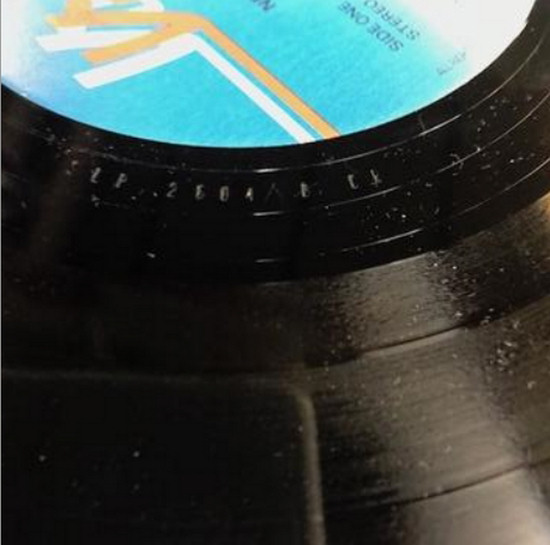 Jerry Williams LP "Too Fast To Live, Too Young To Die" cat# SLP2604

Special thanks to Jimme Persson & Hervé Labyre.
©Phil Singleton / www.sex-pistols.net 2018
All rights reserved. Not to be reproduced without permission.
God Save The Sex Pistols ©Phil Singleton / www.sex-pistols.net 2018
---
Although every attempt has been made to ensure the following listings are as accurate as possible, errors may have occurred. Please e-mail any additions and/or corrections.
Errors that may have occurred will make it obvious if an attempt is made to copy the above piece of work. Do not publish elsewhere and claim authorship. You have been warned.