NEVER MIND THE BOLLOCKS HERE'S THE SEX PISTOLS
JAPAN
toshiba / emi promo pressing
- sleeve and labels.
Never Mind The Bollocks, Here's The Sex Pistols (Toshiba 25VB-1068)
Released 1982?
Notes.12 track pressing with standard UK track listing. Rear sleeve lists Side One & Side Two in columns.
Promo symbols / additional Japanese text on labels which is not on regular pressing, and a promo sticker on the rear sleeve. Interesting mention of Virgin and Charisma Records on record.
Comes with an insert which looks like the lyrics are mainly correct unlike the Columbia ones - a couple of close-up images shown below.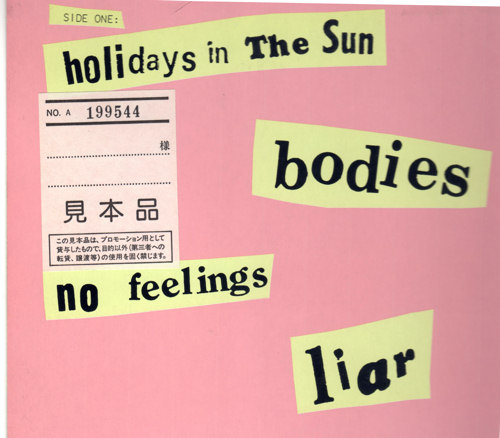 Close-up of Promo sticker top left of rear.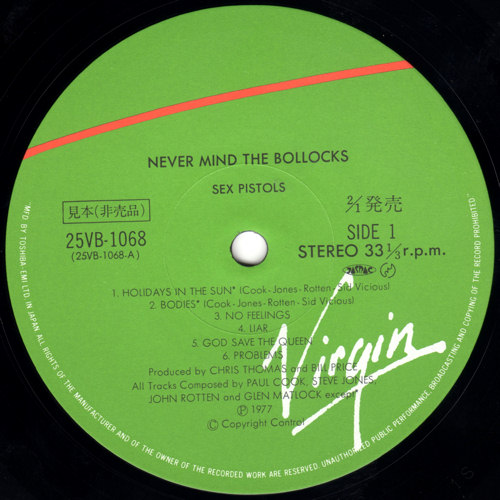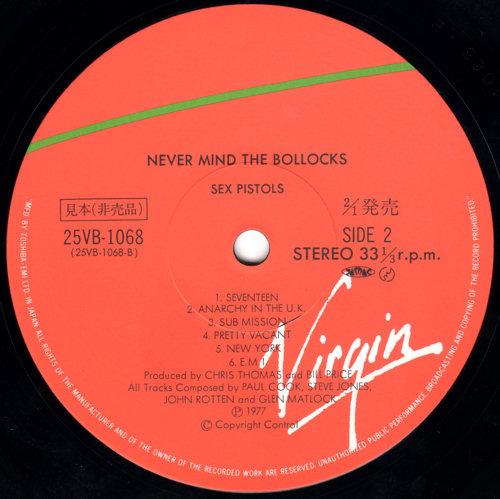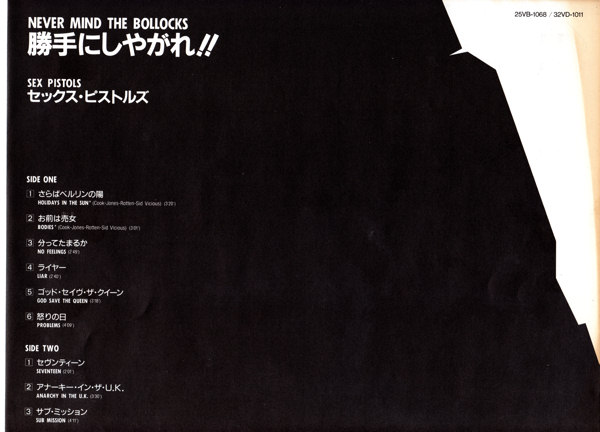 Close-up of insert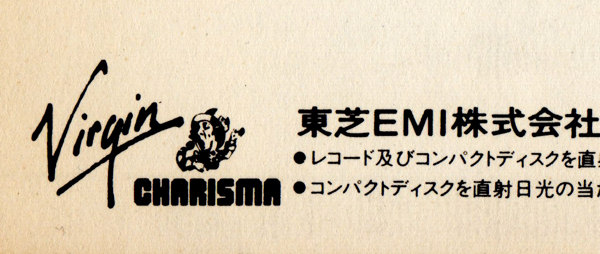 Close-up of insert
Special thanks to Gimme A Fix for scanning his collection for use in this feature.
©Phil Singleton / www.sex-pistols.net 2013
All rights reserved. Not to be reproduced without permission.
God Save The Sex Pistols ©Phil Singleton / www.sex-pistols.net 2013
---
Although every attempt has been made to ensure the following listings are as accurate as possible, errors may have occurred. Please e-mail any additions and/or corrections.
Errors that may have occurred will make it obvious if an attempt is made to copy the above piece of work. Do not publish elsewhere and claim authorship. You have been warned.