NEVER MIND THE BOLLOCKS HERE'S THE SEX PISTOLS
CANADA
second pressing crc variant
- sleeve and labels.
Never Mind The Bollocks, Here's The Sex Pistols (Warner Brothers BSK 3147)
Notes. The LP has all the usual 2nd Issue characteristics but on the labels under the BSK 3147 catalogue number is an additional CRC and under that CR. The CRC also appears on the rear sleeve.
CRC stands for Columbia House Record Club. Popular in the 70s and 80s, a club member could get 12 albums for a penny provided you bought one a month at regular club prices for the following year or two.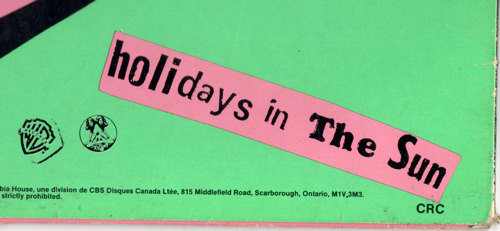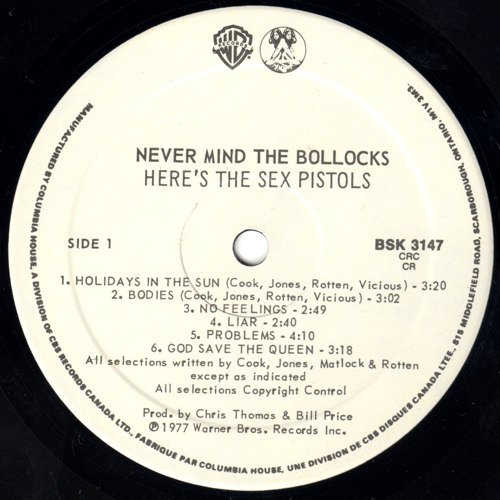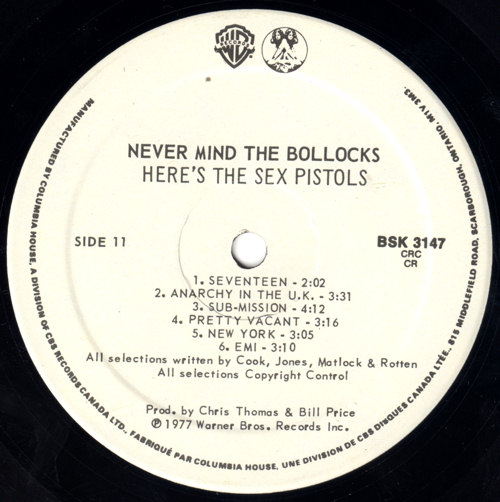 Special thanks to Gimme A Fix for scanning his collection for use in this feature. Plus Richard Hutton for CRC information.
©Phil Singleton / www.sex-pistols.net 2013
All rights reserved. Not to be reproduced without permission.
God Save The Sex Pistols ©Phil Singleton / www.sex-pistols.net 2013
---
Although every attempt has been made to ensure the following listings are as accurate as possible, errors may have occurred. Please e-mail any additions and/or corrections.
Errors that may have occurred will make it obvious if an attempt is made to copy the above piece of work. Do not publish elsewhere and claim authorship. You have been warned.