NEVER MIND THE BOLLOCKS HERE'S THE SEX PISTOLS
UNITED KINGDOM
Submission 7" in-store sleeve?
- sleeve and labels.
Submission (Virgin VDJ 24)
Notes. One sided Submission 7" single in sleeve which included a list of Virgin Record stores on the rear.
These sleeves were standard in-store sleeves used in shops when a pic sleeve was missing, had been stolen etc... Likely that this sleeve is a one-off, probably made in-store.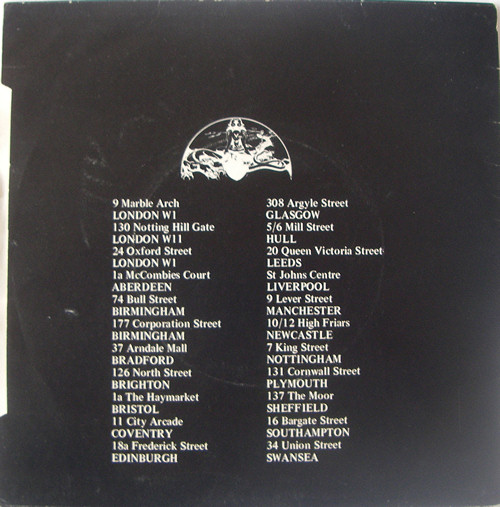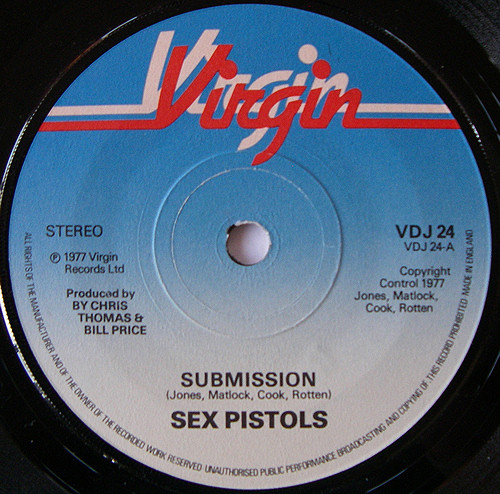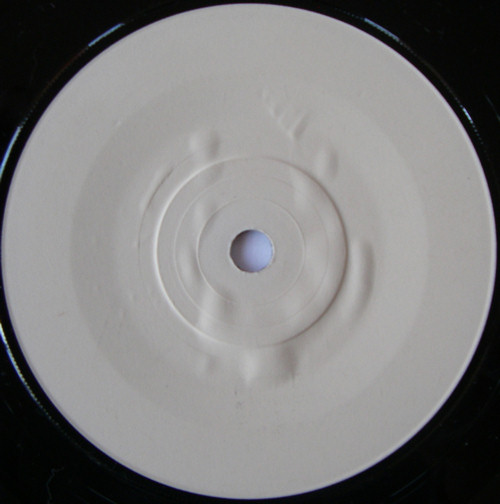 Special thanks to Jimmy King for scanning his collection for use in this feature & Steve for sleeve information.
©Phil Singleton / www.sex-pistols.net 2010/13
All rights reserved. Not to be reproduced without permission.
God Save The Sex Pistols ©Phil Singleton / www.sex-pistols.net 2010/13
---
Although every attempt has been made to ensure the following listings are as accurate as possible, errors may have occurred. Please e-mail any additions and/or corrections.
Errors that may have occurred will make it obvious if an attempt is made to copy the above piece of work. Do not publish elsewhere and claim authorship. You have been warned.