WINTERLAND - SAN FRANCISCO
14th JANUARY 1978
SOUNDCHECK AUDIO

September 2013 brought to light an incredible piece of Sex Pistols history:
Winterland San Francisco 14th Janaury 1978.
The SOUNDCHECK AUDIO from the Sex Pistols "final" ever gig

Posted on YouTube by KSAN engineer Jim Draper.

In this exclusive interview, Jim sheds light on his involvement, recollections of the night, and decision to make the recording public.

We also grab a few words with his KSAN colleague Vincenta Licata who was also a part of the crew that historic night..
JIM DRAPER
Phil: Perhaps I could ask a little about your job on the crew at Winterland that night?
Jim: KSAN had a recording truck custom built by Chief engineer George Craig & engineer Ed Ely. (The truck made its debut at an AC/DC concert September 1977 at the Old Waldorf in San Francisco). That night, Vincenta, Dave Artale & I were the crew assistant engineers who ran cables from the truck to the monitor mixer off stage; set up additional audience and instrument mics to supplement the band's equipment.. Generally one of us would stay on stage during a show, on headsets, giving cues to the truck as to who was performing or to troubleshoot. In the truck, we'd run tape and assist the mixer. (I don't remember who mixed the show that night, either George, Ed or a Pistol's producer).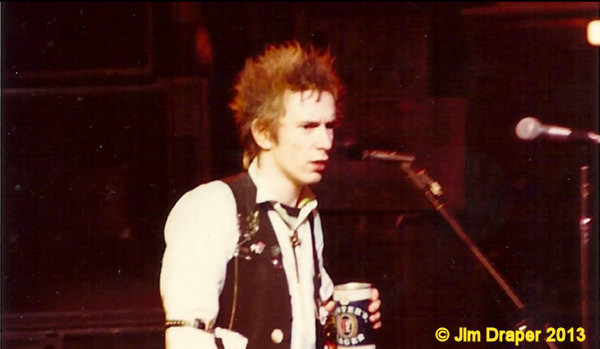 Were the Sex Pistols just another group coming to town, or were you anticipating something rather different?
I was a huge fan of the LP and was very excited about the band coming to town. There was a lot of buzz about the concert as the group represented the genre of music that was very big at the time (and played extensively on KSAN).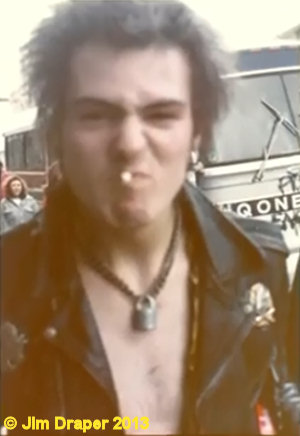 Sid arrives at Winterland
What were your first impressions when they arrived on the tour bus?
Jim: Their bus pulled in not too long after our recording truck arrived. The coach had graffiti spray painted on it and as I grabbed my camera, Sid came out of the bus. He walked right up to me with a big grin on his face and a cigarette hanging out of his mouth. I tried to focus but he got too close and he stuck the cigarette right into my lens. There was no malice, he was just being Sid.
In the years I worked on the remote crew, this was the only time I ever brought a camera with me. It wasn't "kosher" to bring a camera as a crew member - so it's obvious I was really looking forward to capturing the moment. That's why I have so few photos.
Did you get a chance to interact with the band within the venue? Did you detect any tension between them?
Other than Sid's encounter outside the venue, I didn't really interact with them. There was definitely tension between Sid & Johnny. After the show was over, I was wrapping cables on the stage and I heard a commotion. Sid and Johnny were yelling at each other and fighting in a hallway backstage until one of the roadies broke it up.
Was it usual for KSAN to record the soundcheck when they were broadcasting a gig? Or did you think on this occasion you were witnessing something very special?
We often recorded soundchecks - mostly to test the reel to reel recorders. I also recorded on a cassette - which was what I digitized for the video I uploaded. I just found out that we also recorded the soundcheck on a reel to reel.
It would be great to be able to have the soundcheck mastered and released as a record (I've been asked by YT posters to do this) but I am concerned about rights. My YouTube video has been listed as "Third Party Content" which means the songs are owned by a third party (e.g., the record company). Fortunately, it has not been removed.
Which of the crew got to go on stage during the show? Looking at the pictures in your YouTube feature, I take it was you Jim?
I think the three of us assistant engineers (AE's) rotated from the truck to the stage. Normally, we'd have two AE's on a show. As we had three on this show, the idea was for us all to be able to experience part of this historic show - without being tethered to a headset.
What were your over-riding memories of the show itself & the audience?
All of us on the crew knew it was going to be a significant event. I felt like it was the "British Invasion part 2", and as I was too young to witness the original invasion, this was a chance to be part of history.
I think the audience at first was expecting some outrageous act and were a bit reserved. Perhaps that's why Johnny remarked "You're a quiet lot" after the first couple of songs. By the end of the show many of the audience near the stage ended up on the stage - either to touch their idols or trying to get out of a dense mosh pit.
One final image of the show - after I saw Sid & Johnny fighting - was Bill Graham walking on the stage picking up leather jackets that had been thrown or left by the audience.

How did it make you feel & did it change you in any way?
I knew I had witnessed an historic event; had I known it was their last show it would have been even more dramatic. Later that year, on New Year's Eve, we did the final show at Winterland Auditorium with the Grateful Dead, Blues Brothers and many other music greats. It was truly a memorable year.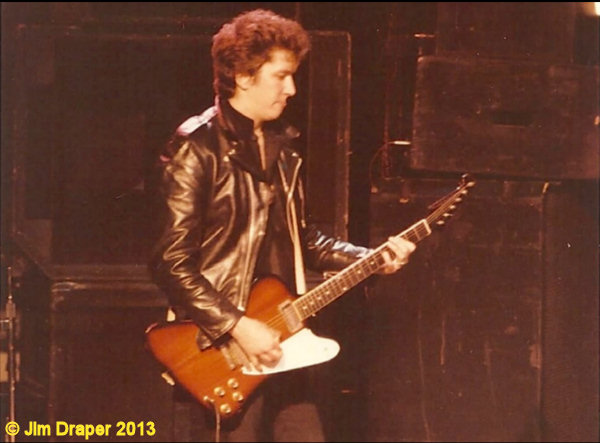 What made you decide to make the soundcheck public after all these years?
I heard from a punk/new wave collector last year who heard my name on the broadcast of the Pistol's show. He was looking for memorabilia and as I looked through my album of live show passes & ticket stubs I saw the photos and it got me thinking that it was time to do something with them. I remembered the soundcheck and pulled that out of the archives and as I am a film maker at heart, I spent a few evenings putting the slide show together.
There is so much material I have archived over the years and until recently have not been able to share with the general public. I co-produced an album last year with a former KSAN colleague called Live Jive. It's a collection of live music on KSAN that spans the early years of the station (1968-1974). The sales benefit the Haight Asbury Free Clinic who took care of many of the people who "had a bit too much" at concerts. The album is available on-line at www.cdbaby.com and www.live-jive.org.
Have you been surprised at the response?!!
I'm really gratified at the response. I, like many others, have the Sex Pistols engraved in my DNA. Perhaps someone is willing to go through the clearance process and the soundcheck could be commercially released?
Thanks for taking time out to share your memories Jim - and thanks from all Pistols fans for making it available. It's a truly remarkable piece of rock 'n' roll history.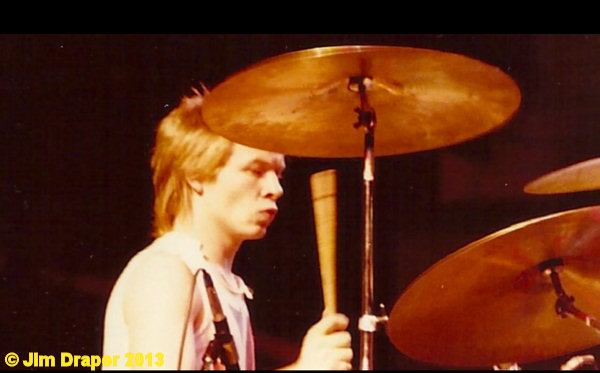 VINCENTA LICATA
Phil: What was your job on the crew that night?
Vincenta: I think I was mostly running cables and trying to look at the band whenever I could! I'm sure I was communicating with the remote truck, probably running back and forth. I might have written the track list as well during the show. I can't remember!
Were the Sex Pistols just another group coming to town, or were you anticipating something rather different?
There was so much excitement about the Pistols coming to San Francisco. We knew they were not just another group and had been following them since we first heard them. We followed their "tour" across America and the anticipation before they arrived was huge! They were quite dramatic! Little did we know when we were setting up for the show that this show at Winterland, would be their last. Strange, The Beatles last stadium performance was also in San Francisco at Candlestick Park in 1966!
What were your first impressions when they arrived on the tour bus?
I was just staring and in awe of these creatures I'd heard so much about. They were the ultimate punk band - the real deal. I'm so glad Jimmy took those pictures - I can still feel the electricity in the air when they got out of the bus. I love the picture of Sid - it's a little out of focus because he's coming up on Jim directly to stub out his cigarette on the lens!
Finally, what's your overiding memory of the show?
I'll never forget their one encore song of course. When John said "ever get the feeling you've been cheated," I thought he meant the Pistols cheated the audience. I didn't think I'd been cheated. But of course, he had. I was lucky enough to see Johnny a few years later when he did a press conference in San Francisco for PiL. He seemed in a better mood then!
Thanks Vincenta for sharing your memories