JAPAN CD ALBUM REPLICA SERIES 1999
NEVER MIND THE BOLLOCKS HERE'S THE SEX PISTOLS
VARIATION
Never Mind The Bollocks Here's The Sex Pistols (VJCP - 68050)
Notes. Variation. Issue (VJCP 68050) which doesn't contain the poster but instead has a pink inner sleeve which the disc fits into and a NMTB English only lyric booklet as well as the obi strip and lyric insert.
It has the same slice of the 'Sex Pistols' spine logo which means that either variation fits in the set.
The information on the sleeve, obi, lyric insert is almost - but not quite - identical to the more commom pressing. The following differences exist:
The tiny Virgin logo at the top of the spine on the obi is red NOT black;
The letter S which is the beginning of the Sex Pistols logo at the bottom of the obi strip is smaller;
Slightly darker pink background to the rear of the album sleeve.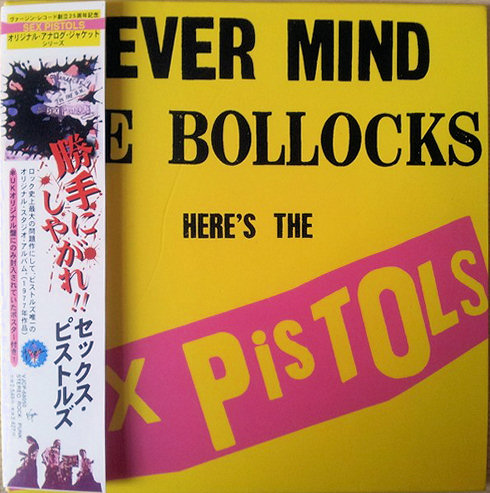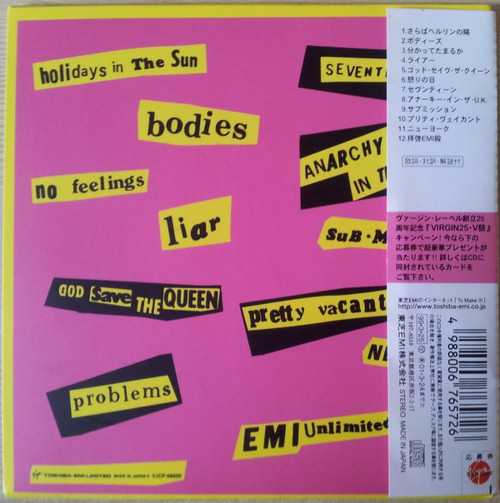 Lyric Booklet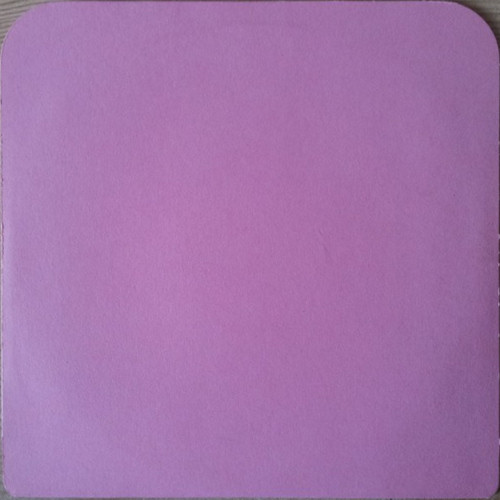 Pink Inner Sleeve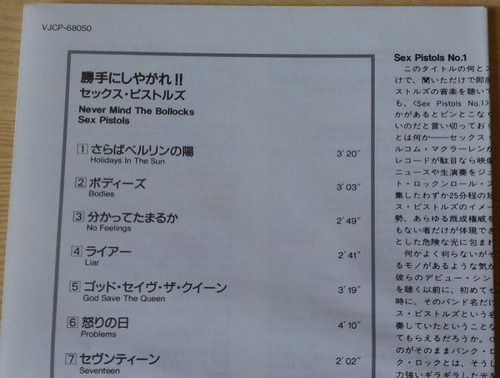 Booklet
Extract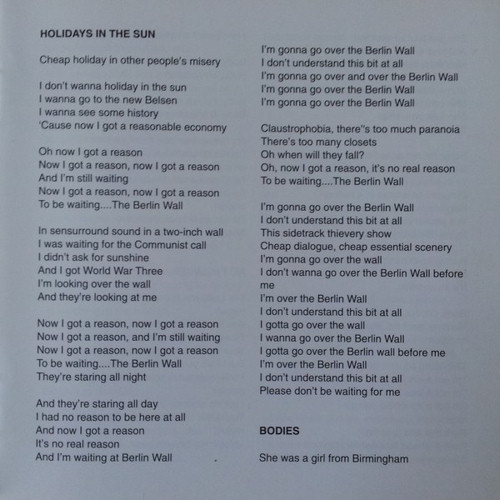 < I Didn't See It Coming | Flogging A Dead Horse / Swindle DVD >
Special thanks to Kevin Pretlove for scanning his collection for use in this feature.
©Phil Singleton / www.sex-pistols.net 2013
All rights reserved. Not to be reproduced without permission.
God Save The Sex Pistols ©Phil Singleton / www.sex-pistols.net 2013
---
Although every attempt has been made to ensure the following listings are as accurate as possible, errors may have occurred. Please e-mail any additions and/or corrections.
Errors that may have occurred will make it obvious if an attempt is made to copy the above piece of work. Do not publish elsewhere and claim authorship. You have been warned.