MISCELLANEOUS SINGLES
The God Save The Sex Pistols' counterfeit/bootleg guide
Technically, these releases should be classed as counterfeit (or pirate) records, not bootlegs.
Pretty Vacant Japanese coloured vinyl 7" issue
Pretty Vacant / No Fun (Columbia YK-94-AX)
Notes. Surfaced 2009. This reproduction comes with a white label in place of the original blue. It has been released in a number of coloured pressings, including red, yellow, and purple, reproduced below.
The "sleeve" is double side insert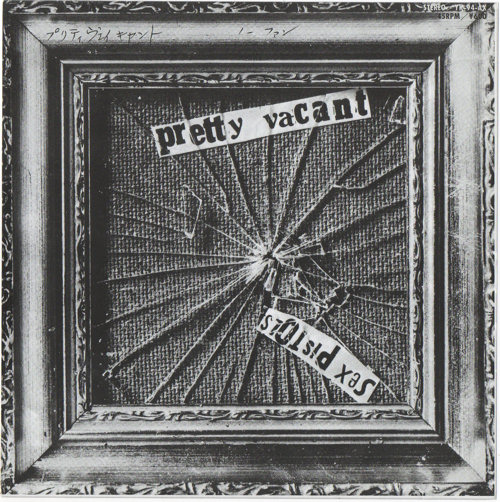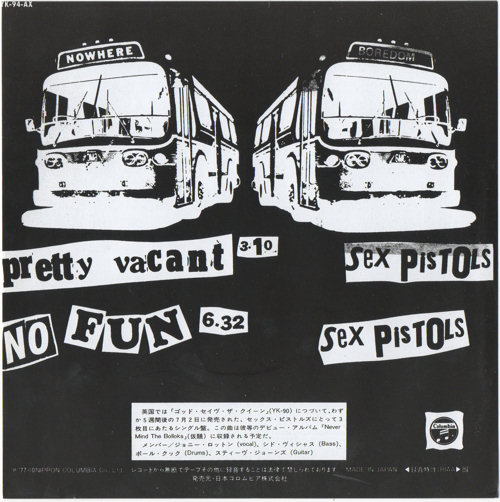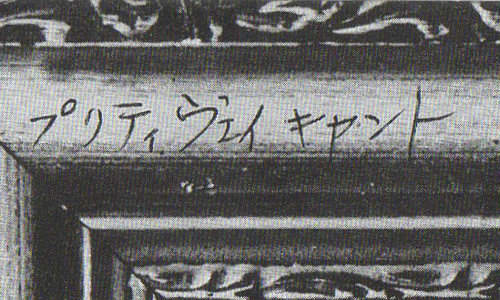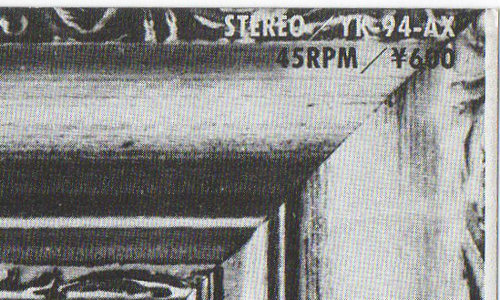 Clode-ups of insert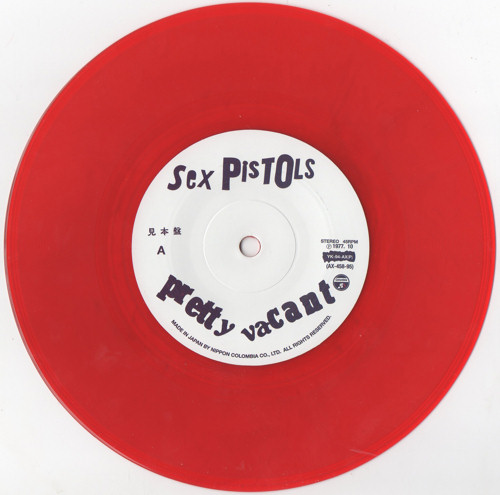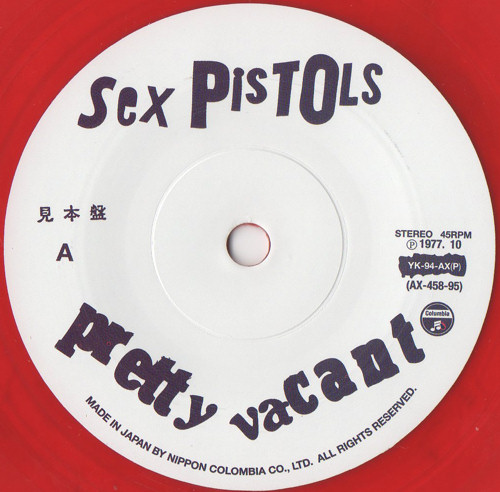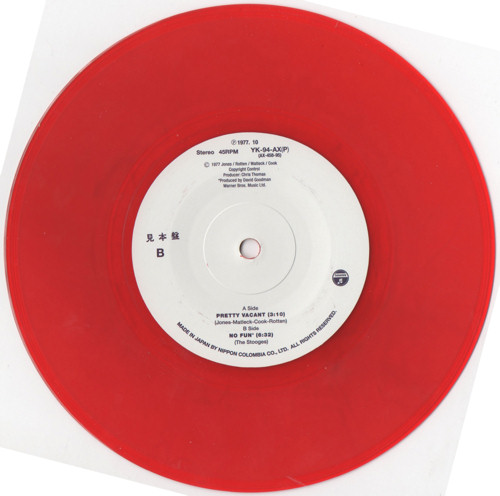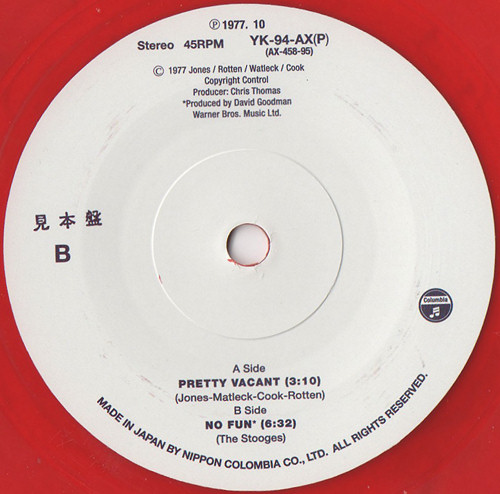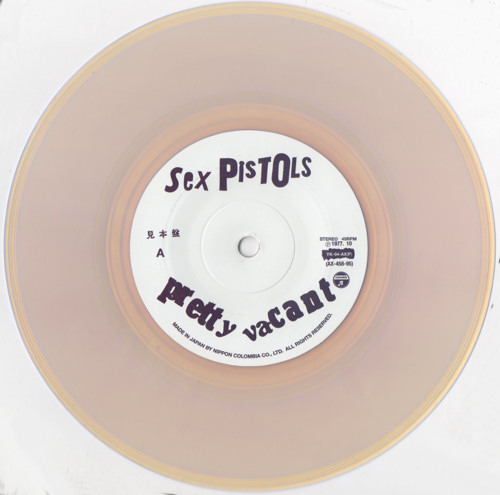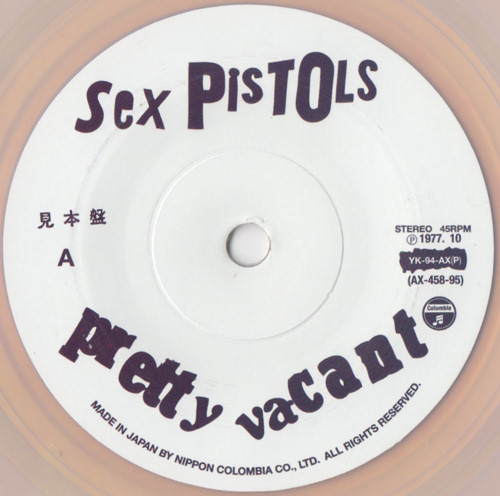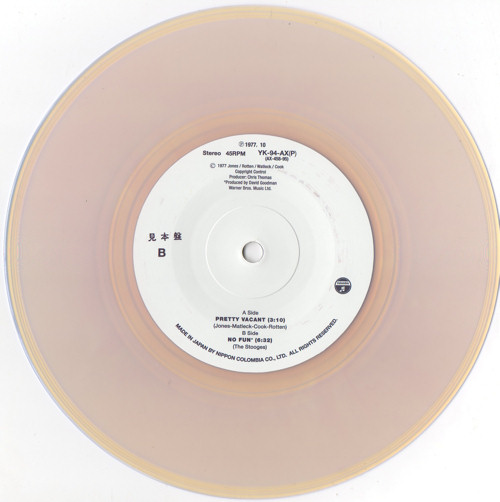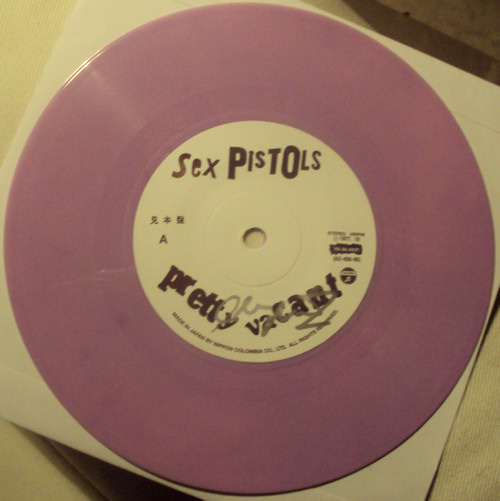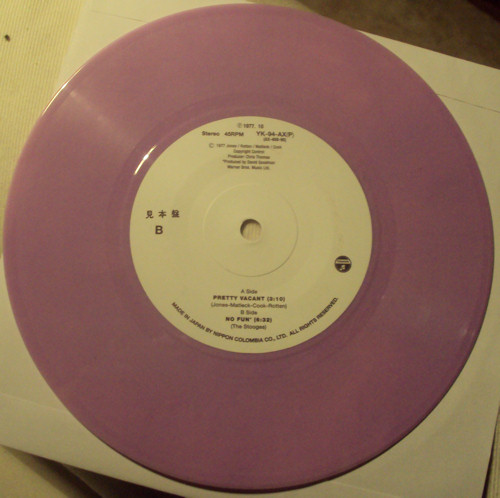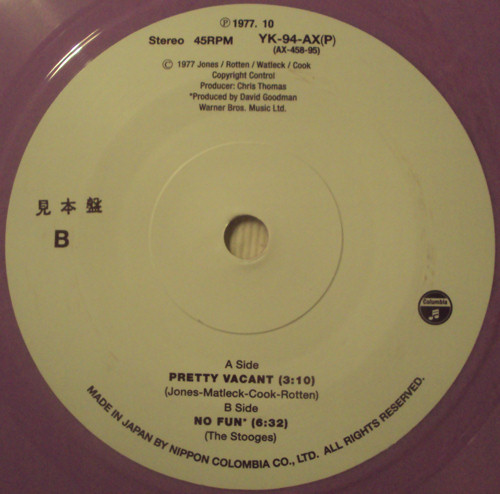 Information and images provided by Jon Good and Harry Nordskog.

God Save The Sex Pistols by collectors. Errors and omissions that may have occurred will make it obvious if an attempt is made to copy the above piece of work, including publishing (or part publishing) elsewhere and claiming authorship. You have been warned.
---
Please e-mail any additions and/or corrections. We do not trade in bootlegs or anything else for that matter.

God Save The Sex Pistols ©2011 Phil Singleton / www.sex-pistols.net. All rights reserved.
This feature is copyright to God Save The Sex Pistols and the author and may not be reproduced without written permission. Please note: It is illegal to manufacture, distribute or sell bootleg or counterfeit recordings.
Bootleg vinyl pictured here is hereby merely documented. In no way are/were the administration team of this website involved in the manufacture, distribution or sale of these recordings. Bootlegs are illegal. Pressing and selling them is illegal.