GOD SAVE THE QUEEN A&M 12"
The God Save The Sex Pistols' counterfeit/bootleg guide
Technically, these releases should be classed as counterfeit (or pirate) records, not bootlegs.
God Save The Queen / No Feeling (A&M AMS 7284)
Actual tracks: Side 1 God Save the Queen (single) / God Save the Queen (Spunk demo)
Side 2. Did You No Wrong (Virgin single B-side) / No Feelings (NMTB)

Notes. Surfaced June 2012. Matrix GODS 001 A / GODS 001 B. Intially two versions:
12" clear vinyl limited to 300 copies with fold out 3' x 2' poster sleeve plus a tea towel. The clear vinyl edition has the front side of the poster cover printed in black/white. The back side (God Save The Queen poster) is printed in the dark blue/white.
12" black vinyl with fold out poster printed in dark blue/white both sides. 400-500 pieces only. No tea towel. Poster same for both editions.
Third colour surfaced July 2012:
12" pink vinyl limited to 209 copies with fold out poster printed in blue/white.
Fourth colour surfaced August 2012:
12" green vinyl limited to 47 copies with fold out poster printed in blue/white.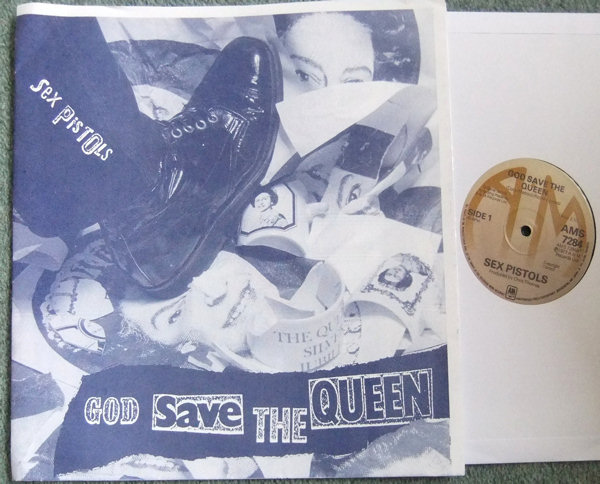 Front of poster cover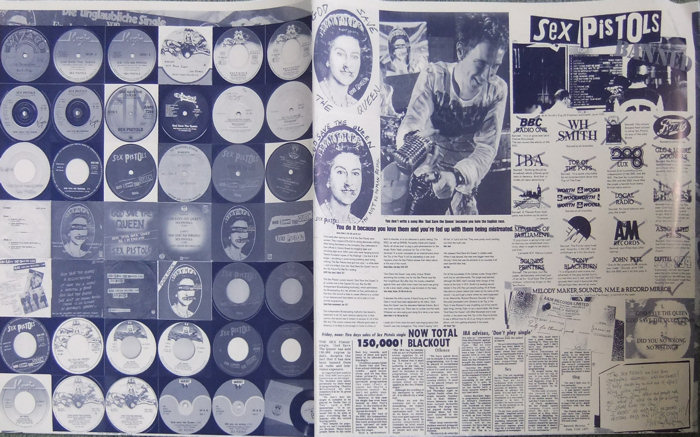 Above & below: Other sides of poster cover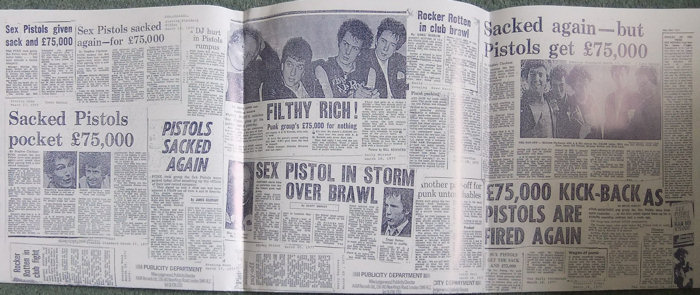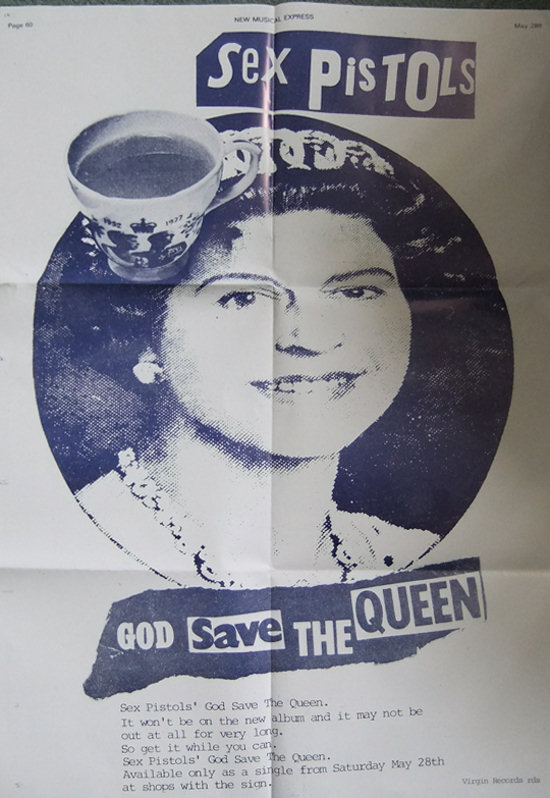 Fold out poster cover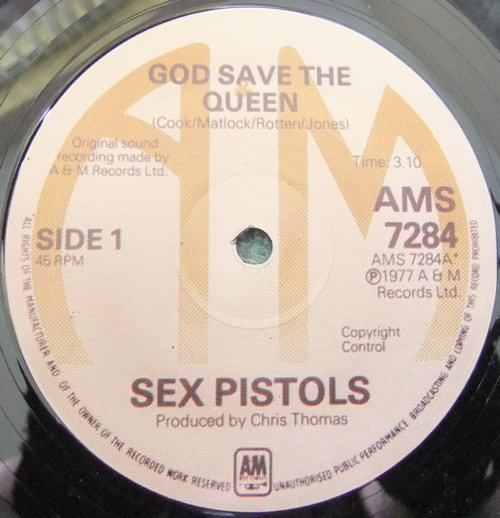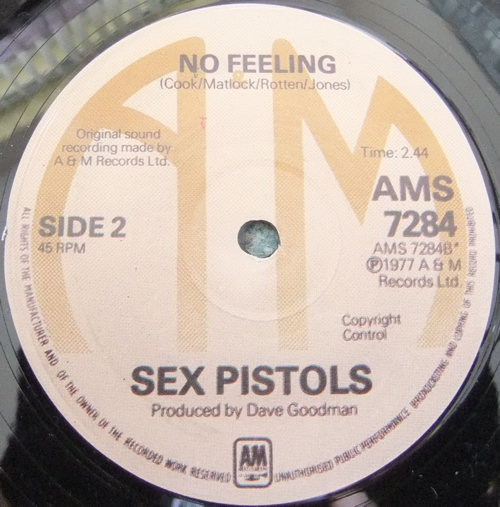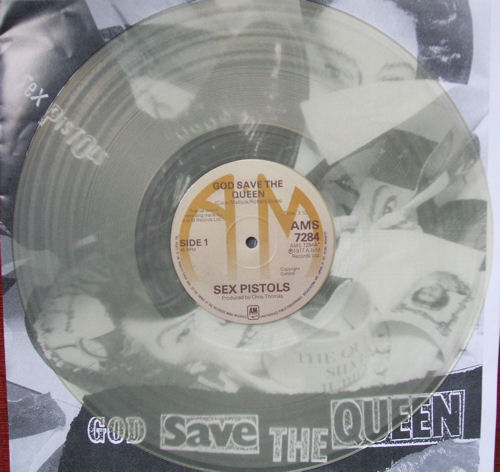 Clear vinyl A side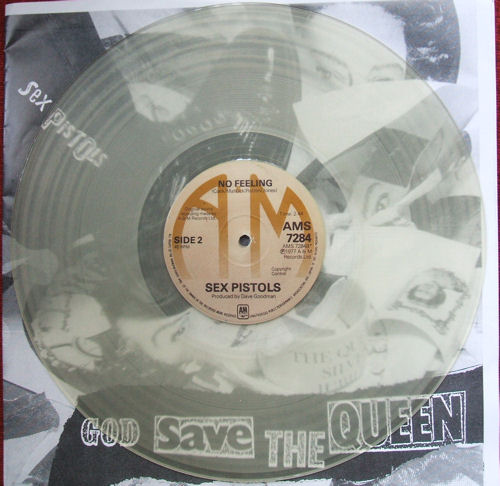 Clear vinyl B side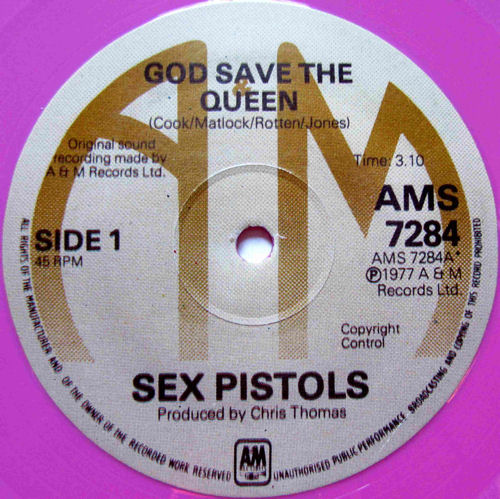 Pink vinyl A label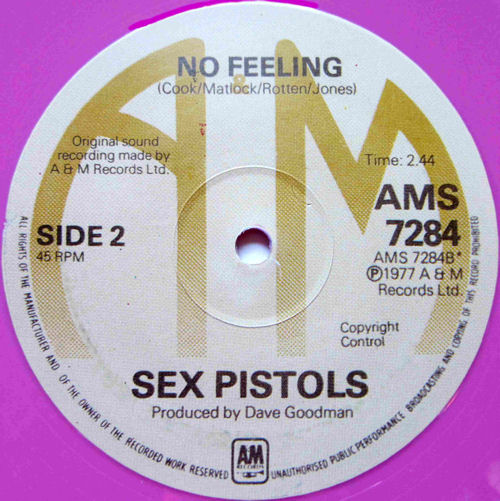 Pink vinyl B label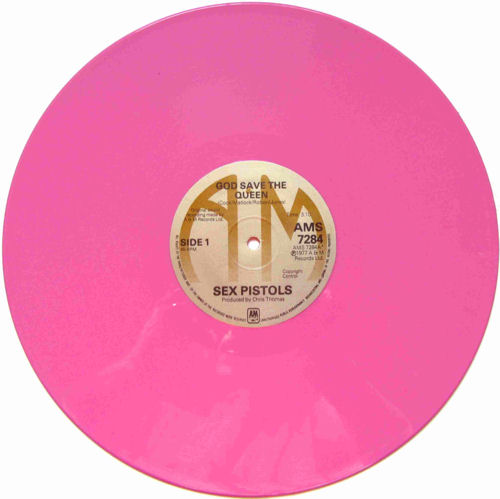 Pink vinyl A side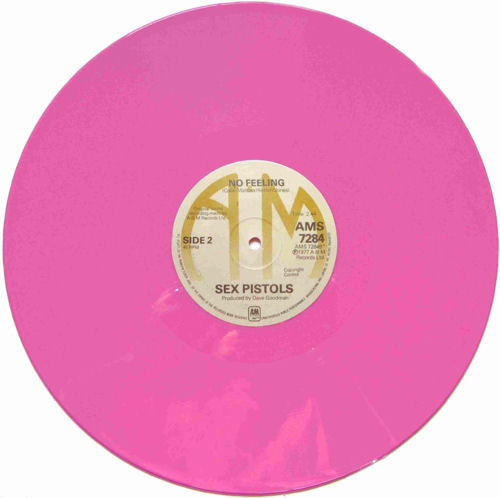 Pink vinyl B side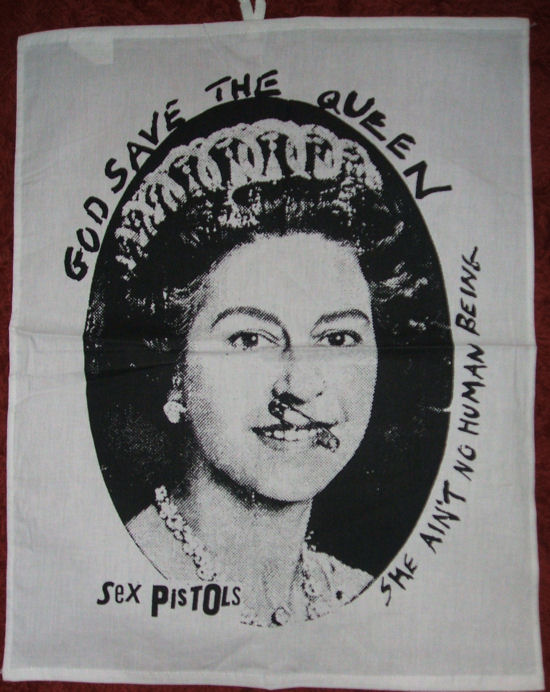 Tea towel with clear vinyl edition
Below: Towel label & loop/hook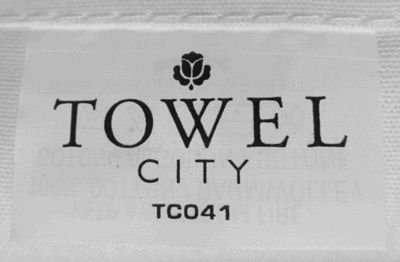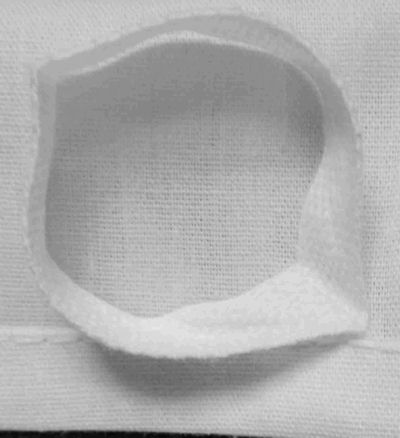 Special thanks to Mark Gale & Gus Nicholson for scanning their collections for use in this feature. Plus thanks Patrick Lilienthal for additional scans and info .
---
Please e-mail any additions and/or corrections. God Save The Sex Pistols does not trade in bootlegs or anything else for that matter.
Please note: It is illegal to manufacture, distribute or sell bootleg or counterfeit recordings.
Bootleg vinyl pictured here is hereby merely documented. In no way are/were the administration team of this website involved in the manufacture, distribution or sale of these recordings. Bootlegs are illegal. Pressing and selling them is illegal.

God Save The Sex Pistols ©2012 Phil Singleton / www.sex-pistols.net. All rights reserved.
This feature is copyright to God Save The Sex Pistols and the author and may not be reproduced without written permission.