NEVER MIND THE BOX SET HERE'S THE SEX PISTOLS BELSEN DEMO
7" E.P. BOOTLEG

Belsen Was A Gas

Side One: Sex Pistols Demo 1977 / Sid Vicious Live 1978
Side Two: Sex Pistols Live Wales 1977 / PiL Live Manchester 1979

Notes. Surfaced October 2012. Four different coloured vinyl pressings of 250 each: pale blue, red, claret (burgundy), and white. Black vinyl also available, plus white label test press (10 copies).
Matrix numbers: SSEX-A1 & SSEX-B1.

Sid Vicious version is taken directly from 'Sid Sings' LP.
Sex Pistols 'Live Wales' is actually Stowaway Club, Newport, Shropshire, December 23, 1977 (taken from a upgraded tape circulating in trading circles in recent years).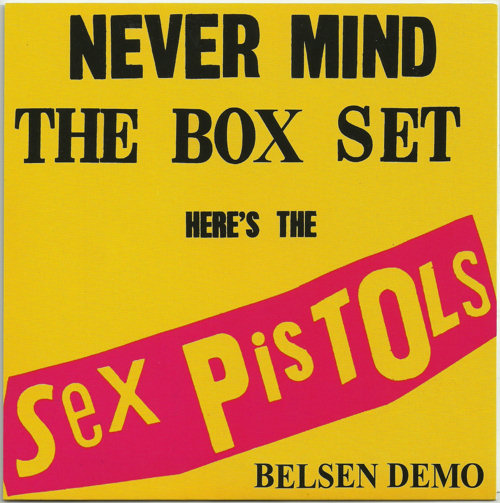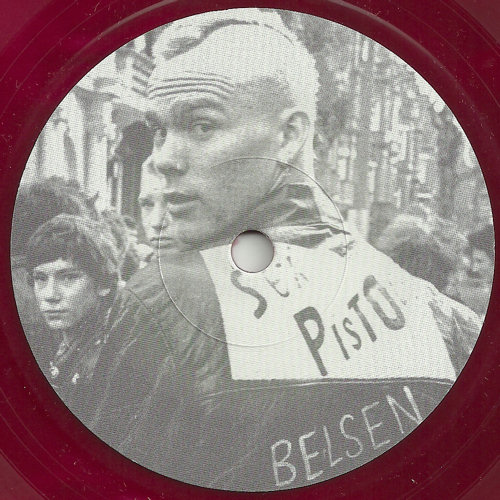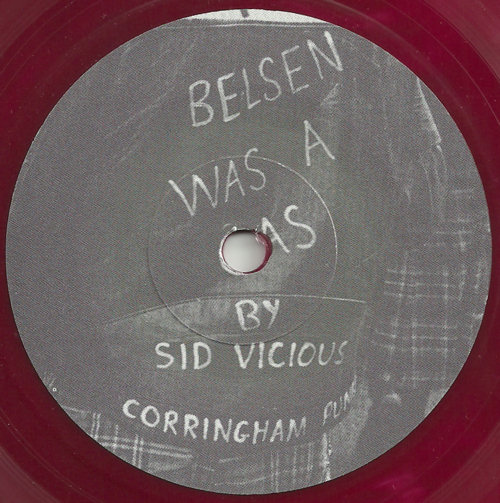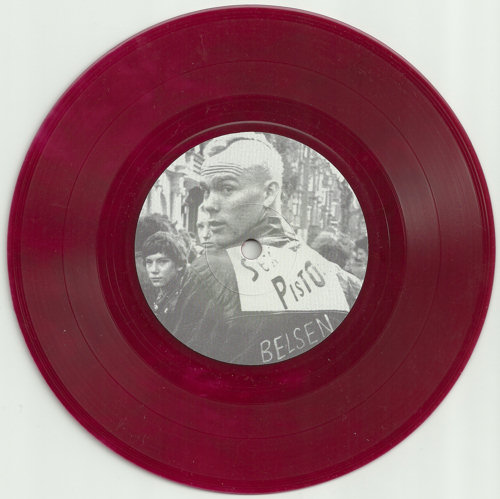 Claret vinyl A side
Claret vinyl B side
Special thanks to Gus Nicholson for scanning his collection for use in this feature. Plus Hervé Labyre for additional information.
---
Please e-mail any additions and/or corrections. God Save The Sex Pistols does not trade in bootlegs or anything else for that matter.
Please note: It is illegal to manufacture, distribute or sell bootleg or counterfeit recordings.
Bootleg vinyl pictured here is hereby merely documented. In no way are/were the administration team of this website involved in the manufacture, distribution or sale of these recordings. Bootlegs are illegal. Pressing and selling them is illegal.

God Save The Sex Pistols ©2012 Phil Singleton / www.sex-pistols.net. All rights reserved.
This feature is copyright to God Save The Sex Pistols and the author and may not be reproduced without written permission.