THE GREAT ROCK 'N' ROLL SWINDLE SINGLE LP
UNITED KINGDOM
- Virgin Value re-issue pressing

The Great Rock 'N' Roll Swindle (Virgin OVED 234)
Released April 1989

Side One. God Save The Queen (Symphony) / The Great Rock 'N' Roll Swindle / You Need Hands / Silly Thing / Lonely Boy / Something Else
Side Two. Rock Around The Clock / C'mon Everybody / Who Killed Bambi / No One Is Innocent / Anarchie Pour L'U.K. / My Way
Notes. Anarchie Pour L'U.K plays Anarchy In The U.K., from the double "Swindle" LP.
2nd re-issue as part of 'Virgin Value' series in 1989. Sleeve features reissue catalogue number as well as 5 012981 023416 barcode. Housed in plain paper inner sleeve and sporting two-tone Burgundy/Pink labels and reissue catalogue number OVED 234. Hard to find.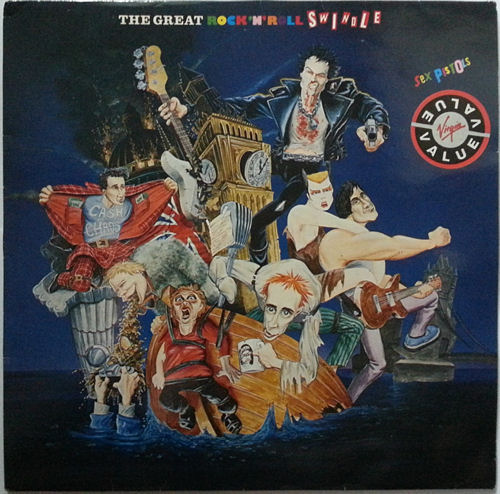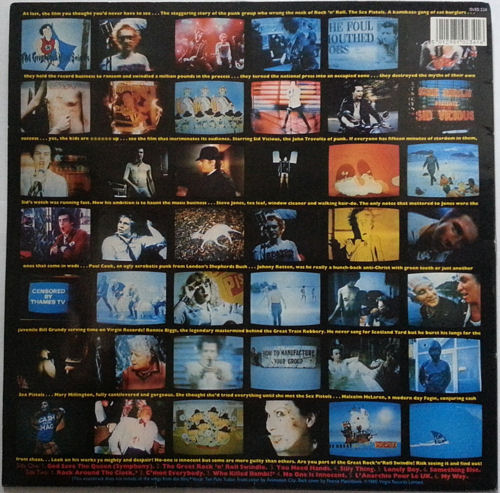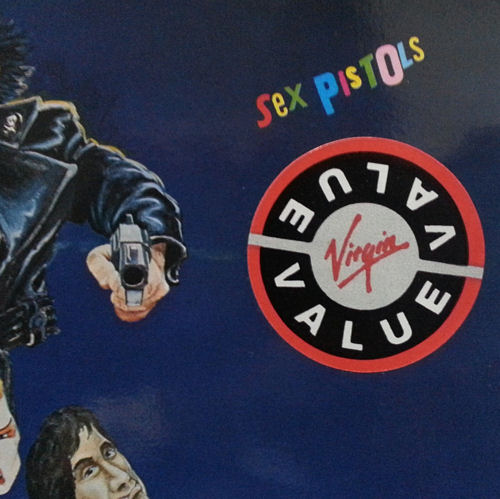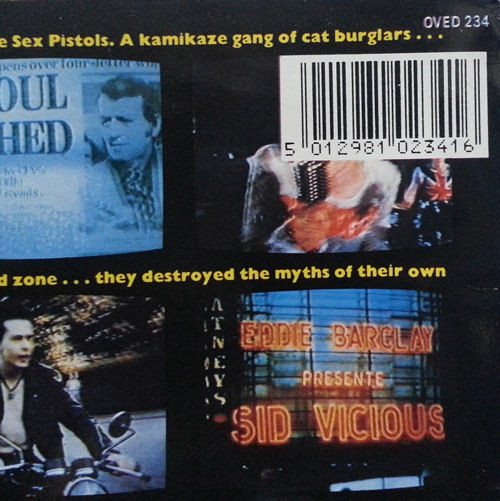 Bar code. The cat number is now correct on artwork (OVED 234)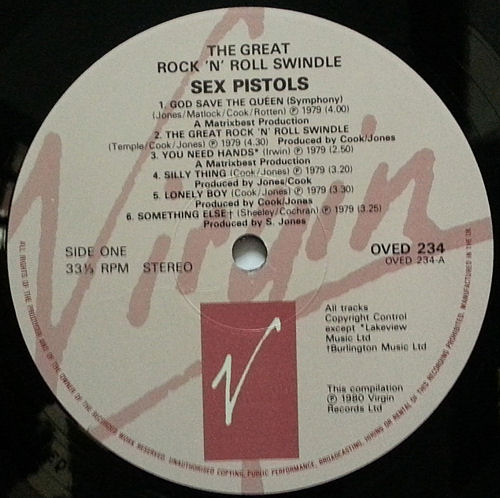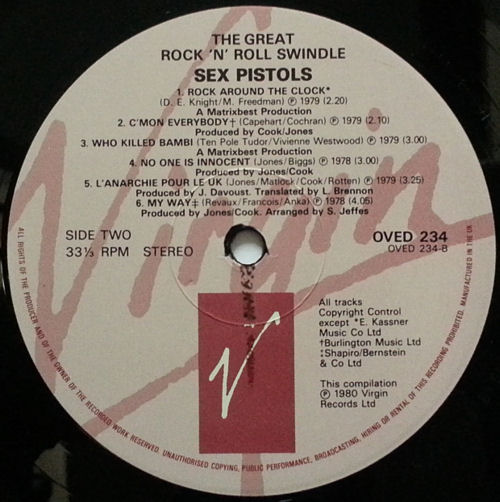 Special thanks to Kevin Pretlove for scanning his collection and for the research used in this feature.
©Phil Singleton / www.sex-pistols.net 2014
All rights reserved. Not to be reproduced without permission.
God Save The Sex Pistols ©Phil Singleton / www.sex-pistols.net 2014
---
Although every attempt has been made to ensure the following listings are as accurate as possible, errors may have occurred. Please e-mail any additions and/or corrections.
Errors that may have occurred will make it obvious if an attempt is made to copy the above piece of work. Do not publish elsewhere and claim authorship. You have been warned.