THE GREAT ROCK 'N' ROLL SWINDLE DOUBLE LP
GREECE - RE-PRESSING

The Great Rock 'N' Roll Swindle (Virgin / EMI 062-VG 500022/23) (Sleeve: MT 12335/6)
Released ??

Side One. The God Save The Queen Symphony / Johnny B. Goode / Road Runner / Black Arabs Medley / Anarchy In The U.K.
Side Two. Substitute / Don't Give Me No Lip Child / (I'm Not Your) Stepping Stone / L'Anarchie Pour Le U.K. / Belsen Was A Gas / Belsen Vos A Gasser
Side Three. Silly Thing / My Way / I Wanna Be Me / Something Else / Rock Around The Clock / Lonely Boy / No One Is Innocent
Side Four. C'mon Everybody / E.M.I. (Orch.) / The Great Rock 'N' Roll Swindle / Friggin' In The Riggin' / You Need Hands / Who Killed Bambi
Notes. Records play UK Version 2. The sleeve is the UK Version 2 layout with the track listing in four boxes.
Rear sleeve states "Made and printed in Greece by EMI Greece S.A." with addtional Greek language credits.
Botton right has the Virgin/Polygram label credits mechanically overwritten.
Labels state "Made in Greece".
Side 2 label mis-spells "Substitude" and "Belsen Vos A Casser".
The two discs are numbered 50022 and 50023.
The album was not issued with a track list insert.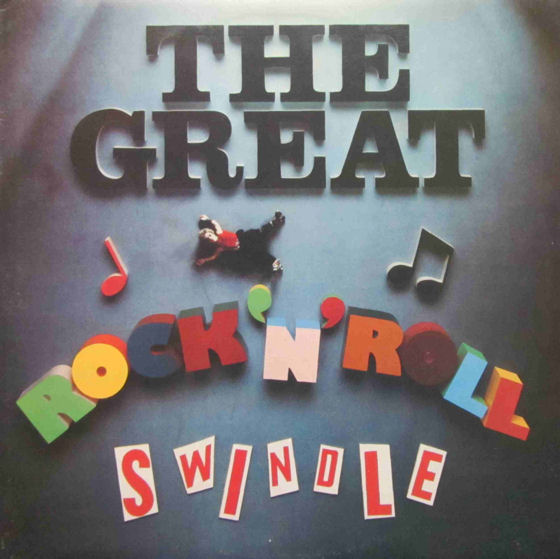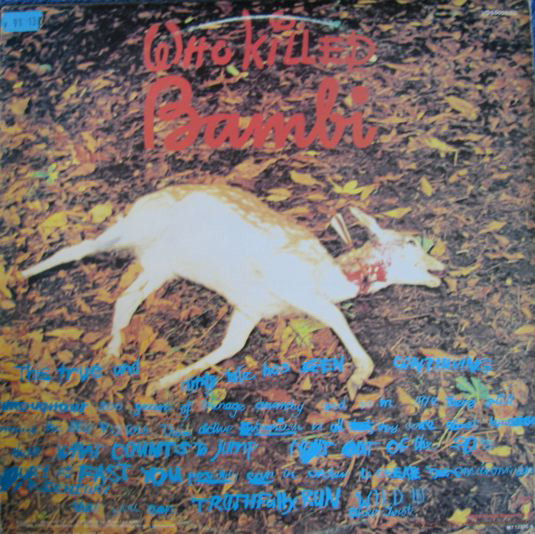 Rear detail (top right)

Rear details (bottom)

Gatefold Inner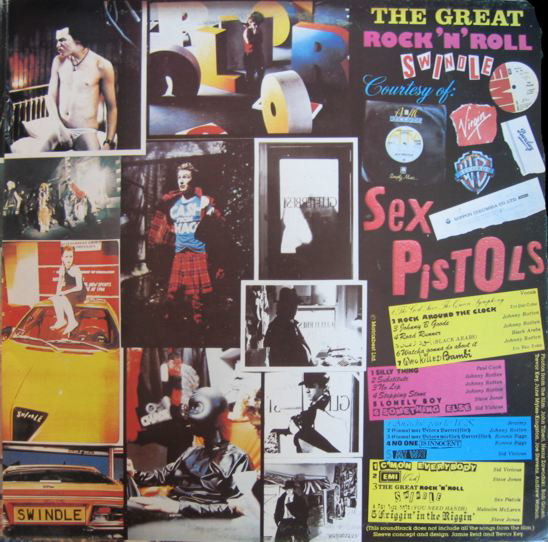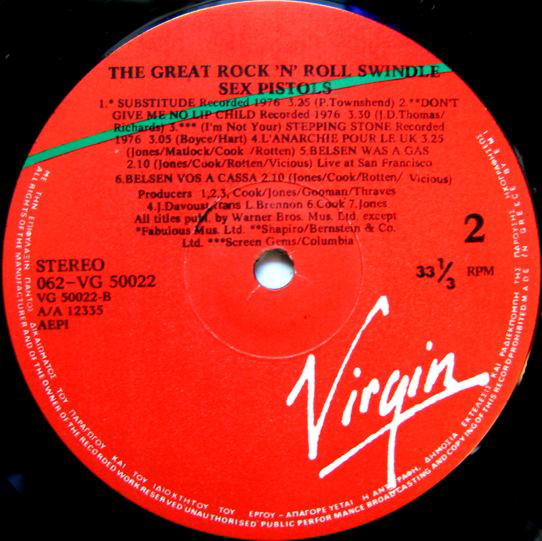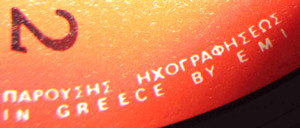 "Made In Greece by EMI"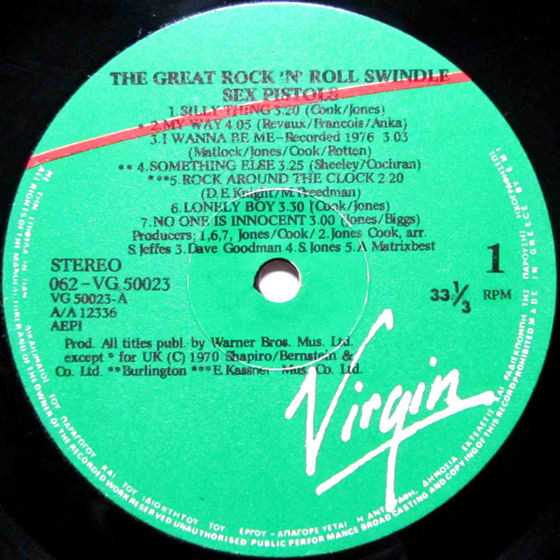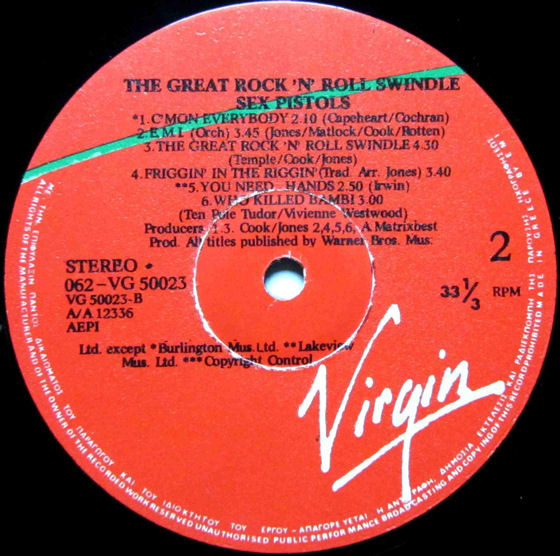 Special thanks to Patrick (Paul) Lilienthal for scanning his collection for use in this feature.
©Phil Singleton / www.sex-pistols.net 2018
All rights reserved. Not to be reproduced without permission.
God Save The Sex Pistols ©Phil Singleton / www.sex-pistols.net 2018
---
Although every attempt has been made to ensure the following listings are as accurate as possible, errors may have occurred. Please e-mail any additions and/or corrections.
Errors that may have occurred will make it obvious if an attempt is made to copy the above piece of work. Do not publish elsewhere and claim authorship. You have been warned.