The Professionals are back! Almost 2 years in the making, The Complete Professionals 3 CD Box Set is here.
The aim was to bring together all the officially released material and add to it unreleased, unheard, and unknown tracks and mixes. Not only does it include The Professionals, but also the only new tracks recorded for the aborted Sham Pistols project, and four songs from the film Ladies & Gentlemen The Fabulous Stains, performed as The Looters. Both were endeavours with a direct link to The Professionals.
The archives were painstakingly searched from top to bottom to assemble this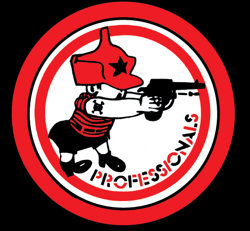 collection. It was no easy task. This is as complete as it is possible to get. In fact, it's a damn sight more complete than anyone could have dared hope. Furthermore, the original master tapes were used in all but one instance (I'm not saying which, but it's not a Professionals song).
Before someone (which they inevitably will) flags up the whereabouts of the "alternative version" of All The Way from the 1990 unofficial Limited Edition Records release, it quite simply could not be found. Anyway, that album was taken from scratchy acetates, plus it's always healthy to have something else out there! Thankfully, the hitherto elusive Rockin' Mick from the same LP was located in all its master tape glory.
The booklet that accompanies the set has further details on the content and the context in which the tracks were cut. I won't reproduce the text here, that's saved for the box set itself. To get you going, here are the details of the tracks themselves.
Now buy it. Make yourself complete.
Ladies & Gentlemen, The Complete Professionals.
---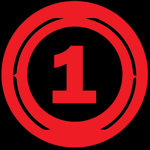 Disc One. The material officially released on Virgin by The Professionals 1980-81

I Didn't See It Coming LP
1. The Magnificent
2. Payola
3. Northern Slide
4. Friday Night Square
5. Kick Down The Doors
6. Little Boys
7. All The Way
8. Crescendo
9. Madhouse
10. Too Far To Fall
Singles A & B sides
11. Just Another Dream
12. Action Man
13. 1-2-3
14. White Light White Heat
15. Baby I Don't Care
16. Join The Professionals
17. Has Anybody Got An Alibi
---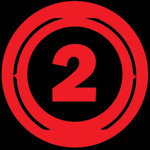 Disc Two. The Looters, Sham Pistols & BBC Radio Sessions.
The Looters, featuring Steve Paul, Paul Simonon and Ray Winstone. From the film Ladies & Gentlemen The Fabulous Stains.
1. Join The Professionals
2. Conned Again
3. La La La
4. Don't Blow It All Away
Sham Pistols, featuring Steve, Paul and Jimmy Pursey. Ignore bootlegs, only two new tracks were recorded. Here they are.
5. Natural Born Killer
6. Some Play Dirty
John Peel Radio Session 10 Nov 80. First ever release.
7. Join The Professionals
8. All The Way With You
9. Crescendo
10. Kick Down The Doors
Mike Read Radio Session 15 Dec 80. First ever release.
11. Join The Professionals
12. Madhouse
13. Crescendo
---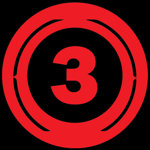 Disc Three.The 1980 abandoned LP "The Professionals". Unreleased demos & mixes 1980-81
The Professionals LP
1. Little Boys In Blue
2. Mods, Skins, Punks
3. Kick Down The Doors
4. Kamikaze
5. All The Way
6. Crescendo
7. Madhouse
8. Rockin' Mick
Unreleased
9. Northern Slide (1980)
10. The Magnificent (1980)
11. Home From Home (1980) (never before heard in any form)
12. The Magnificent Dub (1980)
13. Love Man (1980) (Action Man rough mix)
14. Payola (1980)
15. Join The Professionals (1981 re-mix)
16. Just Another Dream (1981 re-recording)
17. Join The Professionals (1980 instrumental)