SEX PISTOLS: THE END IS NEAR 25.12.77
KEVIN CUMMINS
BOOK REVIEW
Publisher: ACC Art Books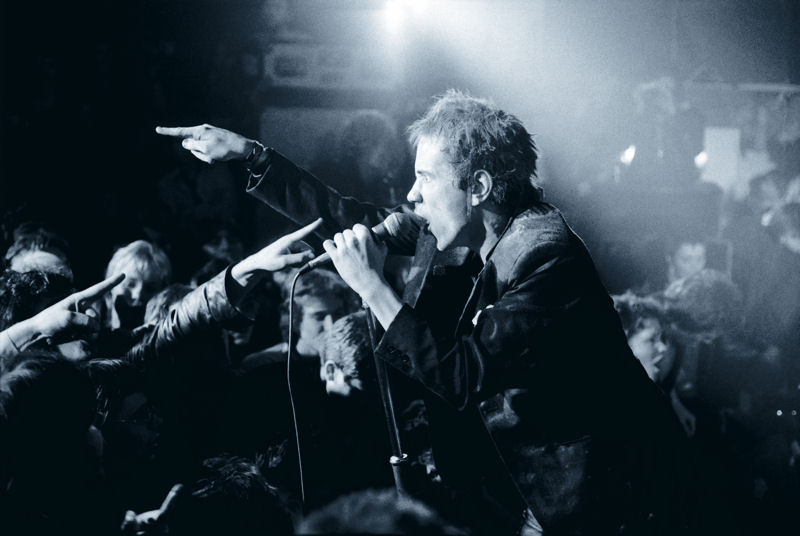 This historically important tome is a stunner from the off, the resplendent glittery hardback exterior merely teasing at the delights within.


By way of setting the scene, Kevin recounts his own Christmas Day '77 and the fall-out in
abandoning his family to head for Huddersfield to see the Sex Pistols' evening show at Ivanhoes. It's important as it places the photographs in the true context of a time when the Sex Pistols really were public enemy number one, and Christmas Day was the one day on the calendar that, as a child or teenager, you spent with family, no arguments. To break one taboo in order to attend another was a monumental undertaking. Short term pain led to long term gain as he found himself capturing on camera the last UK Sex Pistols gig for 19 years.

So what do the pictures reveal? The primary impression is the sense of atmosphere and occasion; both the togetherness within the crowd itself and between the Pistols and their audience. The connection, and dare I say joy, emanating from everyone in the room is almost tangible. The Pistols are so close to the crowd they are as good as part of it. John relishes his role as a newly crowned icon; twisting, snarling, smiling, singing - all with his unique intensity, all immortalised by Kevin's camera.

From his cheeky 'Never Mind the Rich Kids' T-shirt to his terrifying stare, John is both playful and focused. He's not alone on stage of course. Sid gets on with the job, and apart from throwing a few shapes, there's little hint of the animated crazed persona he was shortly to showcase in the USA. However, Steve is the other star here, full of energy and proving himself to be a photogenic showman in his own right. "I think this is probably the best Christmas I've ever had," reflected Steve. The pictures leave little doubt. Paul fares less well as he is rarely in shot due to Kevin's position on stage, but what a position! Stood right next to Steve, he captures the Pistols off-guard, time and again, just doing their stuff.

How do you select favourites? Maybe it's John pointing over the crowd while they point back at him, or Steve playing with a beret covering his eyes? Perhaps it's when John flashes a look for the camera while giving the back of his head a hearty scratch? It's an impossible choice. Some shots you will be familiar with - although I doubt you will have seen them presented in such quality - but many will excite you for the first time.

The band had played a short set in the afternoon for the children of striking fire fighters and were clearly buoyed by the experience. How could they possibly split within a few short weeks? It seems inconceivable on the evidence presented. That's what makes the photographs so mesmerising, the Pistols are captured at their peak, free of internal mayhem and looking in good nick, physically and mentally. In many ways, Kevin's images point to an alternative time line, one where they didn't partake in an ill conceived US tour and fall apart. This is a snapshot of what most of us got to miss, the Pistols on an upward trajectory, flying high with no crash in sight.

'The End Is Near' is an indispensable collection of images from a unique rock 'n' roll moment, beautifully presented.

"Can you think of a better way to spend Christmas?" asked John Rotten. Kevin Cummins couldn't and for that we should be grateful.
Review by Phil Singleton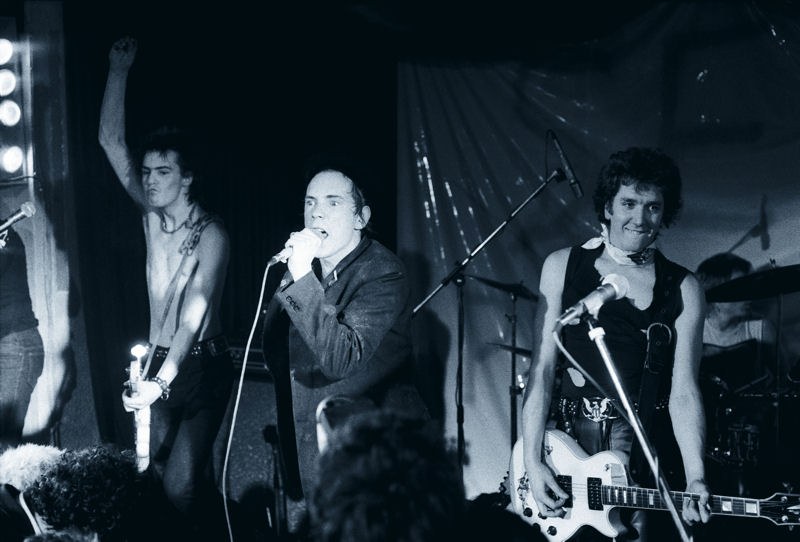 ---
©Phil Singleton / www.sex-pistols.net 2020
All rights reserved. Not to be reproduced without permission