Bob Jones saw the Sex Pistols 3 times in 1976 in London. He was subsequently involved in bringing Public Image Limited, Bow Wow Wow, The Professionals and the Sex Pistols themselves to Canada.

Bob explains how two previously unavailable ("lost") copies of Sex Pistols acetates from Wessex Studios made their way to Ottawa, Canada.
"The 7" and 10" acetate pressings were fished out of the rubbish bin at the studio back then by tape operator Richard Drake and have been in storage ever since. The vinyl was shipped from the West Coast and when it arrived here in Ottawa, I took it to a studio to have a specific engineer/audiophile play and record exactly what is on them.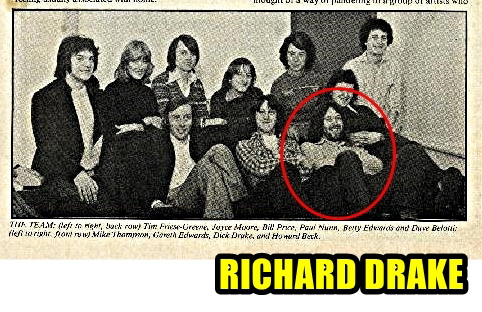 Richard Drake pictured with staff at Wessex Studios

I have our national TV stations here in Canada, CBC & CTV, interested in the reveal. While Richard said these are indeed Sex Pistols pressings, in fact, he had never played them. He just saw them thrown in the bin and fished them out. So, technically, this could have been a Geraldo Rivera 'Al Capone's Vault' type thing. I think that's a deciding factor for the Canadian press. A chance for a history making event or falling flat on one's face."
Here is the opening of the package to reveal the both the 7" and 10" pressings...

And here is the video and audio of the big reveal of the 10"....
Although the 7" version skips, Bob points out; "It is not down to defaults on the record. It was explained to me by the technicians that the cutting was done very lightly on the acetate which can be resolved by adding more weight to the needle. They were not prepared to do that. Hence the skips. He said that with the extra weight the recording would be flawless."
Both the 7" and 10" were found to contain the Chris Thomas produced God Save The Queen single - an incredible discovery.


---